Jurors in Todd Kendhammer's trial for his wife's intentional death will begin deliberating the case Thursday after seven days of testimony.
Prosecutors on Wednesday called their two rebuttal witnesses, one of whom disputed Kendhammer's third account of where he said he was driving the morning he said his wife died after a freak car crash.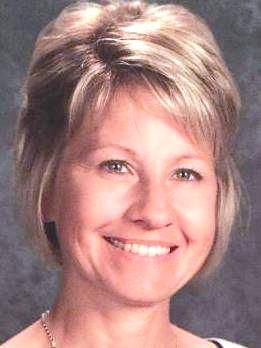 Kendhammer, 47, of West Salem claims that Barbara Kendhammer died after an airborne pipe pierced the windshield of the couple's car early Sept. 16, 2016. Prosecutors contend he inflicted her fatal injuries and drove the pipe through the window to disguise the cause of her death.
Attorneys rested their cases Wednesday after 36 witnesses in Kendhammer's first-degree intentional homicide trial in La Crosse County Circuit Court. Closings arguments will be early Thursday.
In his early statements to authorities, Kendhammer said the couple was driving north to Holmen about 8 a.m. to pick up a truck owned by Justin Heim and then Benjamin Pfaff to replace its windshield when a 53-inch pipe rolled from an oncoming vehicle on Hwy. M and impaled the passenger side of his windshield. Kendhammer said he turned onto nearby Bergum Coulee Road in the town of Hamilton and rendered aid to his wife before calling 911. She died the next day.
Heim and Pfaff testified earlier in the case that they did not make arrangements to meet with Kendhammer on Sept. 16.
In his testimony Tuesday, Kendhammer said he was driving to the base of Shefelbine Hill and named a third owner of the truck, Jared Loging.
A surprise witness, Loging told jurors he lives south of Bergum Coulee Road on Hwy. M and that he did not talk to Kendhammer about fixing his truck's windshield in the days before Barb's death.
"At any time in 2016, did you talk to Todd Kendhammer or anyone else about needing a new windshield for your truck?" District Attorney Tim Gruenke asked.
According to phone records, Heim received a phone call from Kendhammer's son's cellphone seven minutes after investigators called him into the sheriff's department on Sept. 22 for an interrogation. On that day, Kendhammer had his son's cellphone, although he told jurors that he did not place the call.
Heim testified for a second time Wednesday, telling jurors that he missed the phone call and the caller did not leave a voicemail. He returned the call about 9:20 a.m., but no one answered.
Earlier Wednesday, family and friends described Kendhammer as shaken and distraught at the hospital after the incident. In the days before Barb's death, the couple exchanged routine text messages and wrote "love you too" to one another, according to phone records.
"To me, their relationship was perfect," the couple's son-in-law, Michael Servais, testified.
Servais said he never witnessed an argument between the two, and Barb's childhood best friend Tina McCoy told jurors that she never saw an unexplained injury on Barb. Experts disagree whether Barb's fatal injuries match her husband's account of the incident.
"Did you ask Todd why she had injuries to her face, arms, head and body from one pipe?" assistant district attorney Sue Donskey asked McCoy.
"No, I did not," McCoy said.
In the 15 months since the incident, all but one who testified Wednesday for Kendhammer never asked where the couple was driving that morning and none of those who testified asked him to explain how a pipe that broke through the windshield could account for injuries to the back of Barb's head.
A West Salem woman testified earlier that she found a pipe in the shoulder of Hwy. M about ½-mile north of the incident site on Oct. 8. David Adams, Barb's older brother who works in the county's highway department, told a sheriff's sergeant there should have been a bump on the highway that dislodged the pipe from the oncoming vehicle.
In the weeks after the crash, he never saw a pipe on the shoulder.
"And I did look," he said.