Erin Somvilai's life was in chaos the week prior to her death, according to Tuesday's opening statements of both La Crosse County District Attorney Tim Gruenke and defense attorney Chris Zachar.
Erik Sackett, 38, of La Crosse, was in La Crosse County Circuit Court Tuesday to stand trial on a charge of first-degree intentional homicide in her death. Sackett is accused of killing Somvilai — also known by her maiden name, Erin Bushek — in her La Crosse home and disposing of her body in a Vernon County lake.
Somvilai had been arrested a few days before her death after getting into a fight with her neighbor. Her family and neighbor were concerned about her erratic behavior and discussed the possibility of sending her two children to spend the summer with their respective fathers. Then her longtime landlord told her she was going to be evicted due to the incident with her neighbor.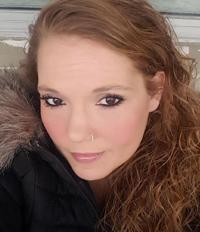 That was on top of her major depression and post-traumatic stress disorder.
"Erin was upset and wanted to see Erik, who she was apparently in love with," said Gruenke. "She was obsessed with him, infatuated with him, very much in love with him by all accounts."
Somvilai spent the night of Saturday, June 2, 2018, walking around the Onalaska Walmart. The next morning, she left the Walmart and went to Kwik Trip to buy coffee and doughnuts, and then went to Sackett's home, where she found him in bed with another woman.
"Erin was devastated. She was crushed. She began to call Erik and send him text messages one after another," Gruenke told the jury.
Zachar also described Somvilai's behavior as erratic and said, while Sackett and Somvilai had dated, the relationship ended in February 2018.
"You'll hear that the two of them had very different expectations as to what that relationship meant. Erik told people publicly that he considered the two of them to be friends with benefits, that they spent time together, they enjoyed one another's company, they had sex, but he didn't see it as a long-term relationship," Zachar said.
Somvilai, on the other hand, told her friends and family that she was in love with Sackett and planned on marrying him, Zachar told the jury. When Sackett began dating another woman in February, she was devastated and began to text and call him repeatedly, visiting him unannounced, then attempted suicide.
Zachar showed a photo Somvilai sent Sackett, which included what he said were self-inflicted cuts on her arm and leg. He also read text messages Somvilai sent June 3 to Sackett in which she said she had nothing to live for and said, "I can't live anymore. I'm not kidding this time."
The defense and the prosecution laid out alternative timelines for the day of June 3. Gruenke said Sackett killed Somvilai and took her to Vernon County, and Zachar argued Sackett took Somvilai to his family cabin to calm her down after the fight that morning.
Zachar said a witness saw Somvilai at Walgreens June 4, 2018, then walk in the direction of where Dr. David Onsrud worked.
Onsrud, who had previously paid Somvilai nearly $15,000 to tie him up for his sexual gratification, had no alibi for that afternoon and missed work the next day, Zachar said.
"These are emotional cases. They are emotional cases because we're dealing with the death of somebody who by all accounts was loved and still is loved," Zachar said.
However, he asked the members of the jury to keep the logical side of their brain turned on while they empathize with Somvilai's loved ones.
"We're all here because Mr. Sackett says that he's innocent. I'm confident that when you follow the facts, when you follow the evidence, you'll conclude the same," Zachar said.
Gruenke pointed out that Sackett lied to police about seeing Somvilai June 3, 2018, and one of Somvilai's text messages threatened to tell his probation officer about their relationship, which would have violated terms of his Department of Corrections supervision.
"Given the lies that Erik told police, given the number of times that he was at Erin's home and the motive that came from the text messages she sent him about his PO, at the end of this case, I think you're going to agree that Erik Sackett was the only person who had the means, motive and opportunity to intentionally cause the death of Erin Somvilai," Gruenke said.
Gruenke asked the jury to find him guilty.
Testimony began Tuesday with Sackett's probation agent Amanda Kinyon, who said she did not give Sackett permission to have a sexual relationship and also referred to Somvilai as Sackett's girlfriend in a February report, and Somvilai's father, Mark Bushek.
You have free articles remaining.
Bushek described a close relationship with his daughter, in which he was at her house regularly to help with chores or give her a hand looking after her two children. He went to her home June 4 after work because Somvilai's brother, Joshua Bushek, called him, concerned after Somvilai had threatened to hurt herself. All three of Somvilai's vehicles were at her apartment, as well as her purse, wallet, keys and medications.
"Everything was there that she would normally take with her and that gave me concern," Bushek said.
Bushek visited Sackett that afternoon and told him Somvilai was missing. Sackett responded by asking Bushek was joking, according to Bushek's testimony.
"I looked at him and took my sunglasses off and said, 'My daughter is missing. Does it look like I'm kidding?'" Bushek said.
Bushek also testified that he had spoken to Somvilai about allowing the fathers of her children to take them over the summer, so she could focus on her mental health. Text records showed Bushek had texted Sackett about speaking to Somvilai and trying to talk her into going along with that plan, although Bushek did not remember sending those messages.
The trial also included testimony from two La Crosse Police Department officers who interviewed Sackett while Somvilai was missing, prior to when her body was found.
Officer Nicholas Raddant interviewed Sackett June 6 about Somvilai's disappearance. Sackett, who had been drinking at home prior to Raddant's arrival, described Somvilai as "my little sister's best friend" and said the last time he spoke to her was June 3 when she came over and asked for a ride.
His girlfriend at the time, Kelly Malszycki, chimed in to add, "I was here so she was upset."
Sackett didn't mention any drive down to Vernon County or that she had threatened to drown herself in Runge Hollow Lake. He repeatedly mentioned that Somvilai and her sister, Molly Peacock, were on drugs and objected to being recorded talking about their drug use, saying he was worried about it getting back to Somvilai and her family.
"Her welfare right now is more important right now than you telling us she did drugs," Raddant said, and continued to record the conversation.
Sackett also tried to call Somvilai and put Raddant in touch with his sister, who he said would have more information about the then-missing woman.
Gruenke also played video from the June 8 interview of Sackett by Investigator Andrew Rosenow of the La Crosse Police Department, a day after police searched Sackett's home for Somvilai and her cellphone.
In the video, Sackett says he wants to help find Somvilai, saying he had called and texted her to try to locate her. He gave Rosenow Somvilai's number and insisted several times that Rosenow should let him call her first.
Sackett also explained that he drives three trucks on a regular basis, one of which is registered to Somvilai.
"I was having problems registering it, so she was like, 'Hey, I'll register it for you,'" Sackett said on the video.
Rosenow asked whether Sackett went to Somvilai's apartment, and he said he drove by almost every day.
Rosenow said it would have helped the investigation to know Sackett and Somvilai were at Runge Hollow Lake June 3 and that Sackett loaned Somvilai his truck — something Zachar alleged during his opening statement.
During cross-examination, Zachar asked Rosenow if police checked whether Somvilai hired a cab or used a ride-sharing app in the days after her disappearance. Rosenow said they did not.
Zachar also read out each of Somvilai's text messages from the days and weeks prior to her disappearance, in which she implies she's thinking about suicide and deeply in love with Sackett, and Rosenow agreed they were important in establishing her state-of-mind.
Cross-examination will continue Wednesday.
---
Day 9: Erik Sackett trial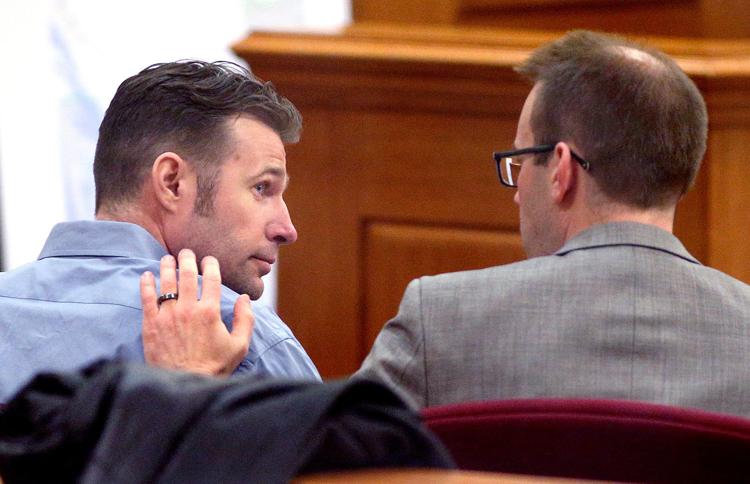 Day 9: Erik Sackett trial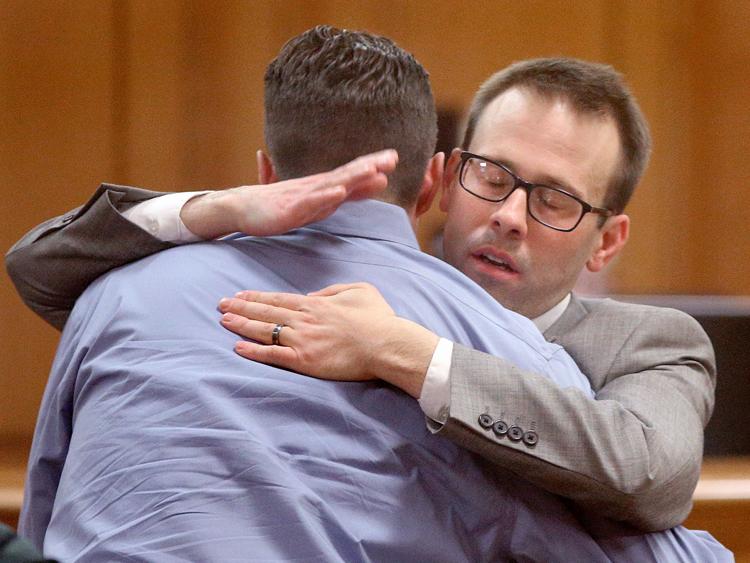 Day 9: Erik Sackett trial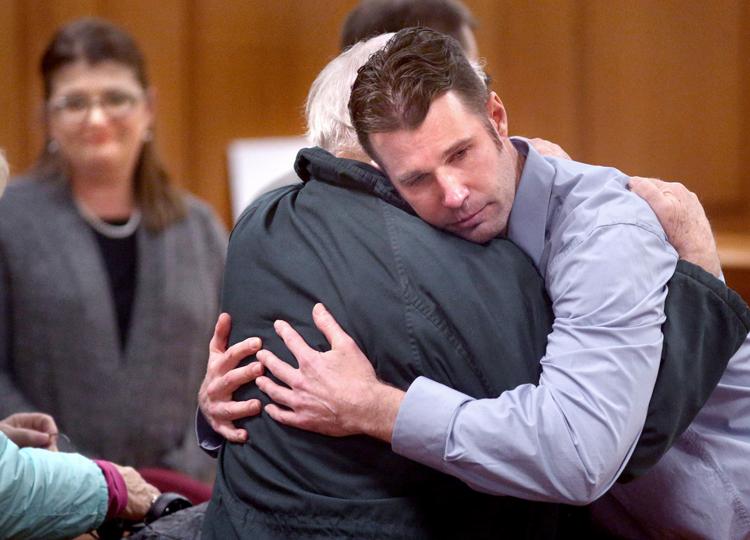 Day 6: Erik Sackett trial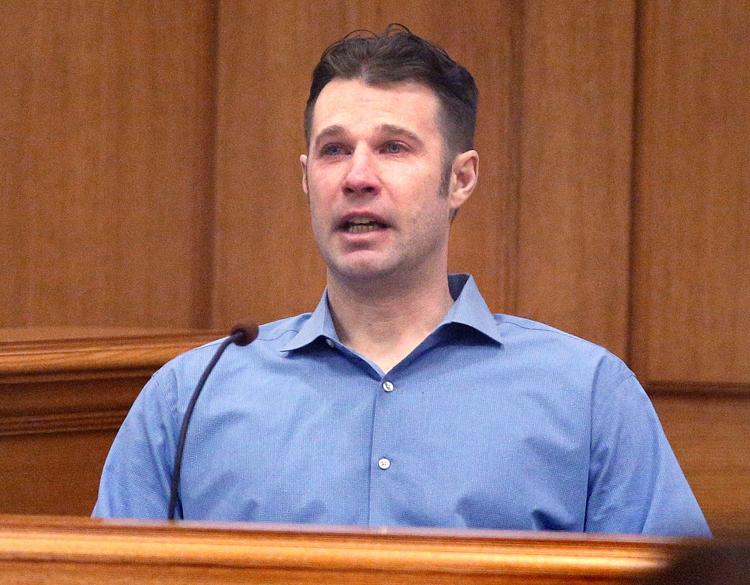 Day 6: Erik Sackett trial
Day 6: Erik Sackett trial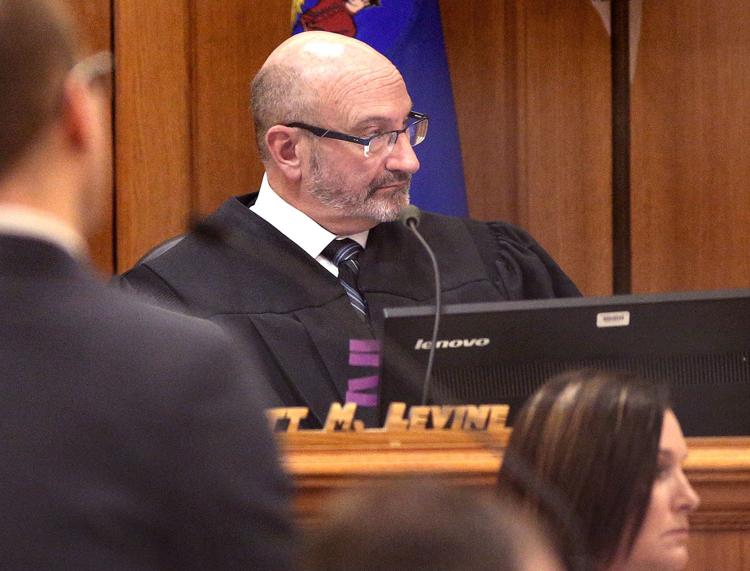 Day 6: Erik Sackett trial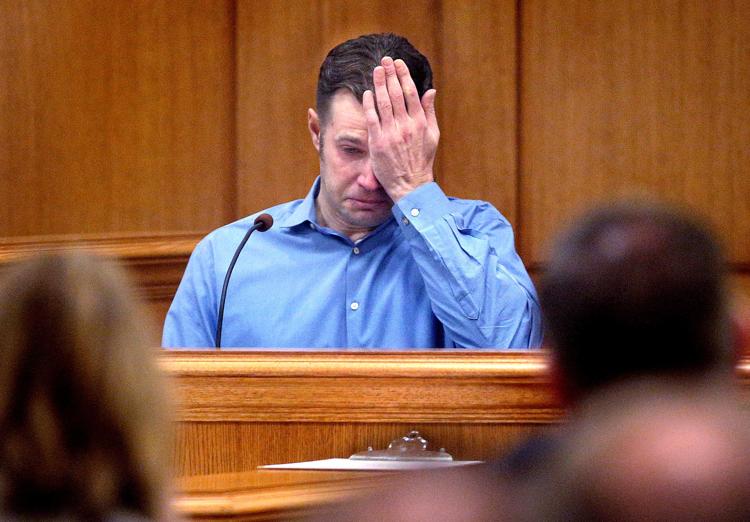 Day 3: Erik Sackett trial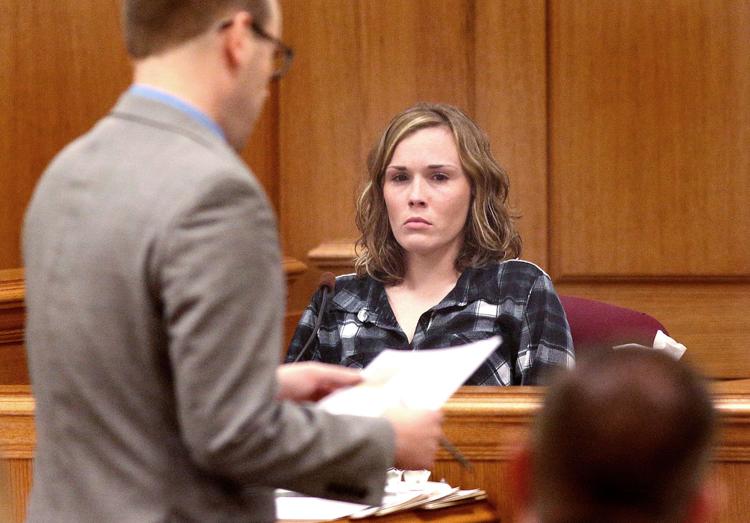 Day 1: Erik Sackett trial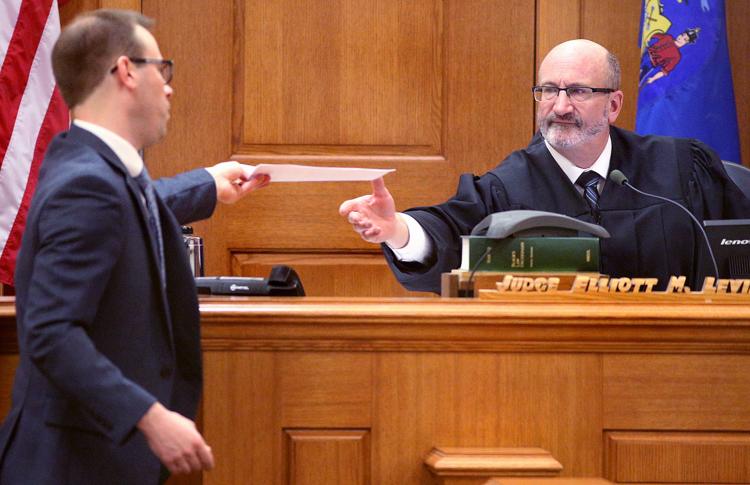 Day 1: Erik Sackett trial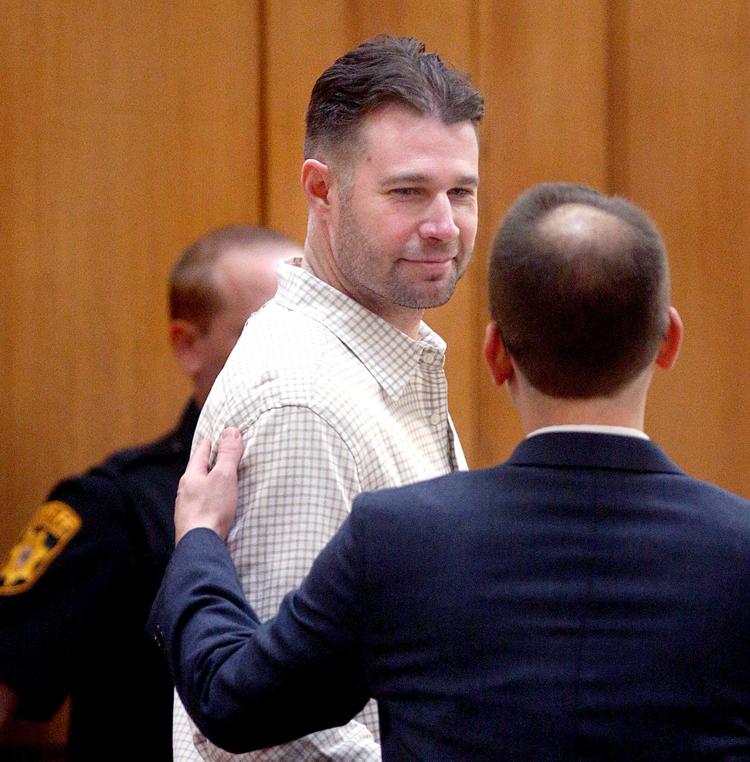 Day 1: Erik Sackett trial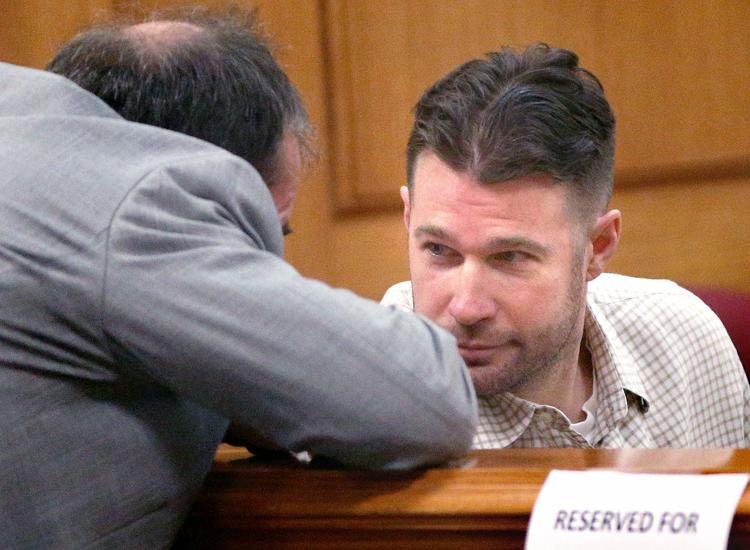 Day 1: Erik Sackett trial