Testimony Thursday in the homicide trial of Erik Sackett suggested he first turned his phone off more than six months after activating it on June 3, 2018 — the day prosecutors allege he killed Erin Somvilai.
Sackett, 38, is on trial for first-degree intentional homicide in the death of Somvilai, 35, after he was accused of killing her and leaving her body in a Vernon County lake, where it was recovered June 17, 2018.
Investigator Thomas Hansen of the La Crosse Police Department testified that he downloaded cellphone data from nine phones in the case, including the one Sackett was using regularly at the time.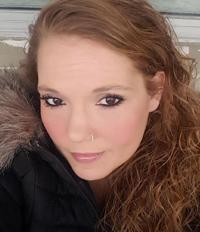 The software used doesn't distinguish between turning the phone on and off — it refers to any instance as a "powering event" — however, Hansen testified that the manufacturer says that it is most likely to be turning off in an Android phone such as Sackett's.
"It appeared that June 3 was the first time the phone had ever been powered down," Hansen said.
There were several powering events in succession between 7:12 p.m. and 8:47 p.m., when the phone was turned off for the night.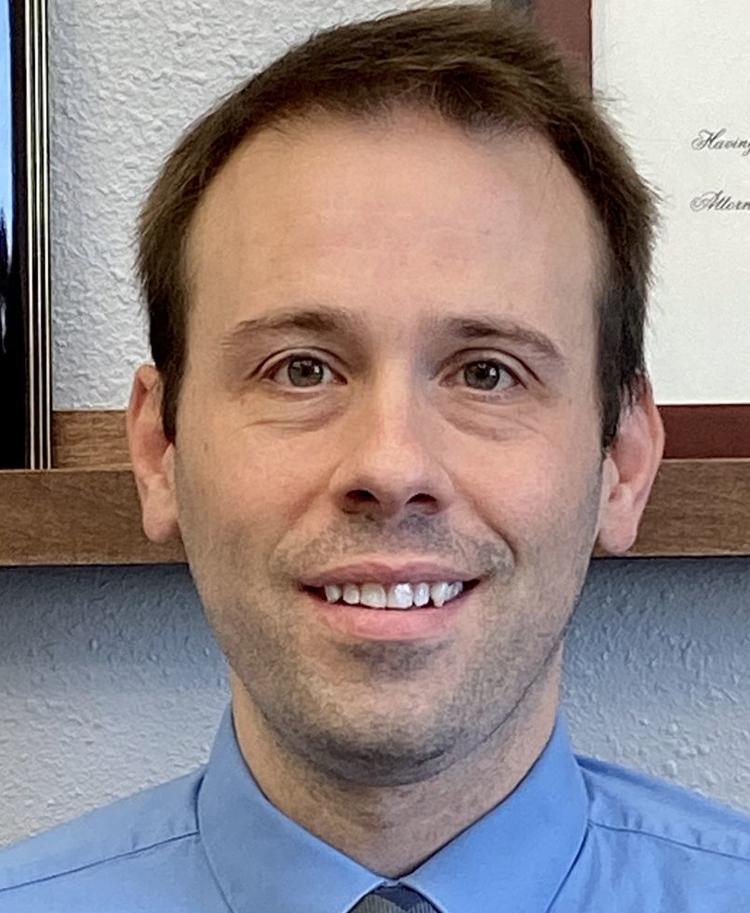 Under cross-examination from Sackett's attorney, Christopher Zachar, Hansen testified that the phone could have turned off due to a dead battery, and he didn't know how long it was off between the powering events.
"It could have been off for a minute or it could have been off for an hour," Hansen said.
However, he was clear that Sackett received several messages at the same time early Monday, indicating that was when the phone turned back on.
Hansen testified that Sackett sent a text to his then-girlfriend Sunday evening about 7 p.m. and didn't send another text until 4:45 a.m. Monday, when he asked the woman "Are these my new yoga mats?"
Thursday afternoon's testimony focused on video surveillance.
La Crosse Police Department investigator Brooke Pataska testified about her part in the investigation.
Pataska was tasked with collecting video after Somvilai's body was found June 17. She reviewed video from 25 different cameras between 9 a.m. June 3 and 7 a.m. June 4.
Her first focus was the area around Somvilai's home, where she looked for vehicles going in and out of her road on cameras on the neighboring storage units and a camera on the intersection of Rose and Gould streets.
While Pataska was unable to identify a driver, she saw a vehicle matching Sackett's truck going to and from Somvilai's street four times between 10:45 a.m. June 3 and 2:13 a.m. June 4, according to her testimony.
She saw a truck matching Sackett's on other videos between the two residences throughout the day, Pataska said, and she saw vehicles she could not identify, especially after nightfall when there wasn't any natural light.
"Was it difficult to find vehicles when watching the surveillance video?" Gruenke asked.
"Yes, at times," Pataska said.
You have free articles remaining.
Pataska testified that she did not look at video taken from the area around the home of Dr. David Onsrud — Somvilai's doctor and employer who was also a suspect at that time.
"During a canvas, I was not able to see any residential or business cameras," Pataska said.
During cross-examination, Pataska agreed that there are cameras that are difficult to spot and she did not ask neighbors whether they had a camera. She also said that while she looked for Onsrud's vehicles, she did not have photos of them.
She also agreed that you can't assume who is driving a vehicle unless you can see that person.
Zachar also discussed the video system installed by Somvilai's former neighbor, Irina Gebhardt, which showed Somvilai's cat Minnie outside Monday morning.
Somvilai's father, Mark Bushek, testified Tuesday that Minnie was a housecat and would typically be in the house. Sackett's attorney asked who could have let Minnie inside June 4 between the morning when she was outside and that afternoon when Bushek stopped to check on Somvilai.
"You agree with me that cats generally can't open doors? There's no evidence that Minnie had a key to the house?" Zachar said.
Gebhardt and her father James Borden testified Thursday morning.
Gebhardt was a friend of Somvilai's and had met Sackett through her; however, she and Somvilai had an altercation May 31, 2018, after Somvilai demanded to use Gebhardt's garden hose. Somvilai tried to force her way into Gebhardt's home and Gebhardt called police. Somvilai was arrested and charged with a misdemeanor.
Gebhardt testified that the last time she saw her neighbor was June 3, when she was looking for something in the backseat of her car, and that she saw Sackett later that evening.
"He seemed awfully happy and smiling. He was always nice, but considering what had happened earlier, I thought it was a little weird," Gebhardt said.
Borden's testimony corroborated Gebhardt's. He said Sackett seemed overly sympathetic and overly friendly.
"I just felt like he was trying to get her to talk a lot, and it just put me off a little," Borden said.
Borden also testified that he heard muffled noises from the neighboring apartment later that night and a loud thump about 11 p.m.
Zachar suggested during his opening statement that the thump was from a pool Somvilai had purchased the day before.
Experts from the FBI also testified Thursday, saying that the concrete blocks found with Somvilai's body did not chemically match blocks found at Sackett's home. Neither did they match each other, said Maureen Bottrell, who testified that blocks would not perfectly match unless they were from the same batch.
Trace evidence analyst Linda Otterstatter also testified, saying that a hair found in the rope around Somvilai's body when it was recovered from Runge Hollow Lake did not match Sackett, but it "was not dissimilar" from Somvilai's hair.
"One would expect to find hairs from a person on that person or on items that were related to that person, so no we don't send hairs on for that reason," Otterstatter said.
The state is expected to wrap up its case Friday.
---
Day 9: Erik Sackett trial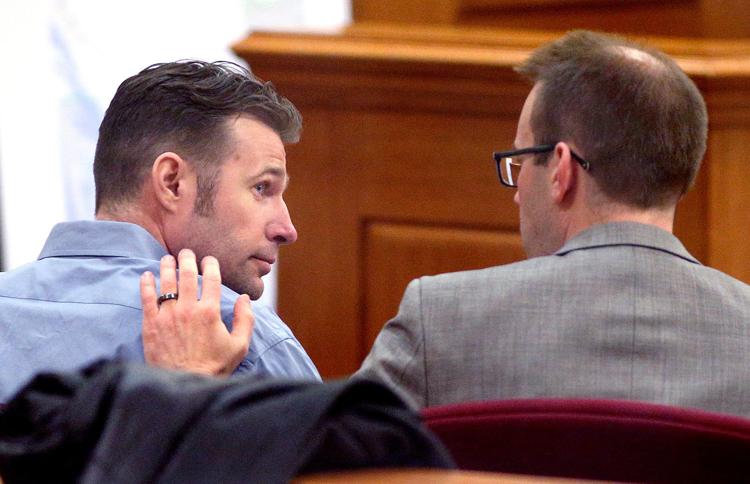 Day 9: Erik Sackett trial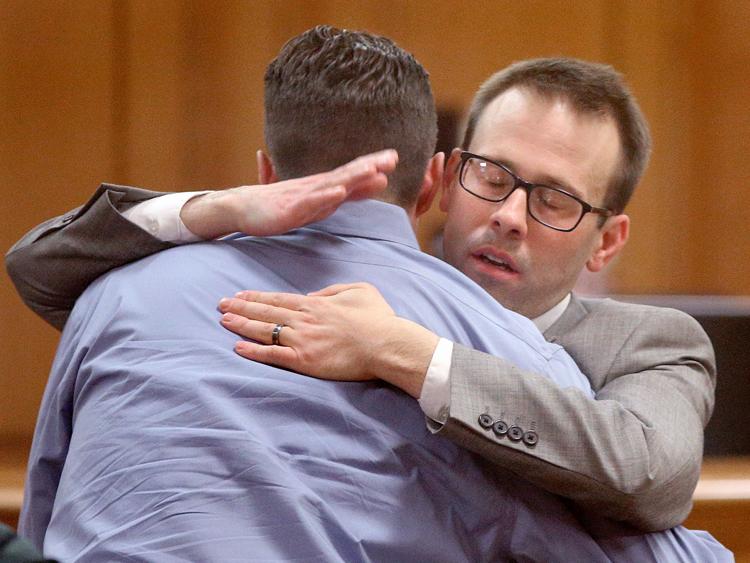 Day 9: Erik Sackett trial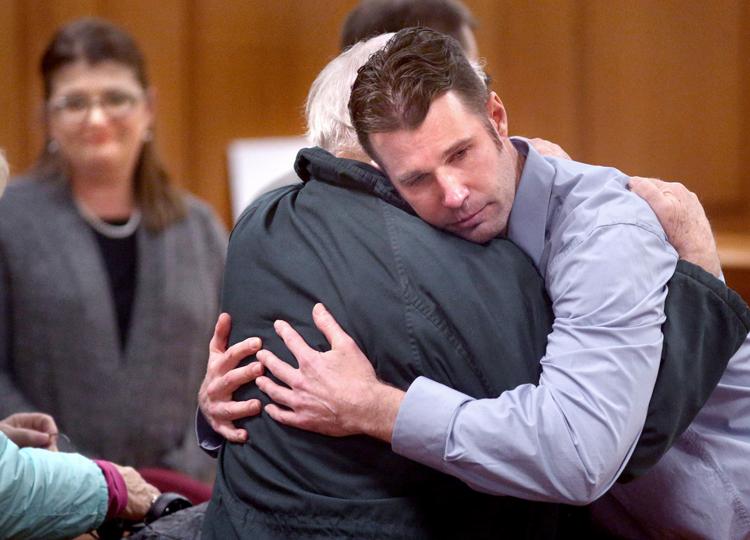 Day 6: Erik Sackett trial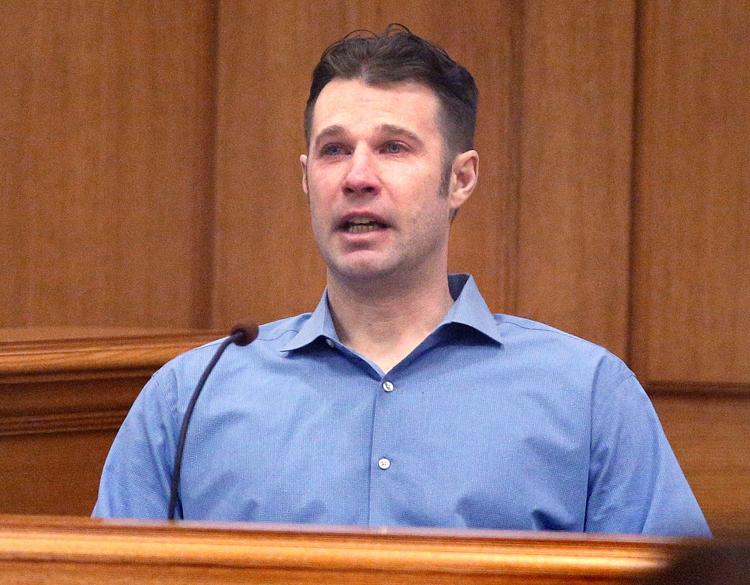 Day 6: Erik Sackett trial
Day 6: Erik Sackett trial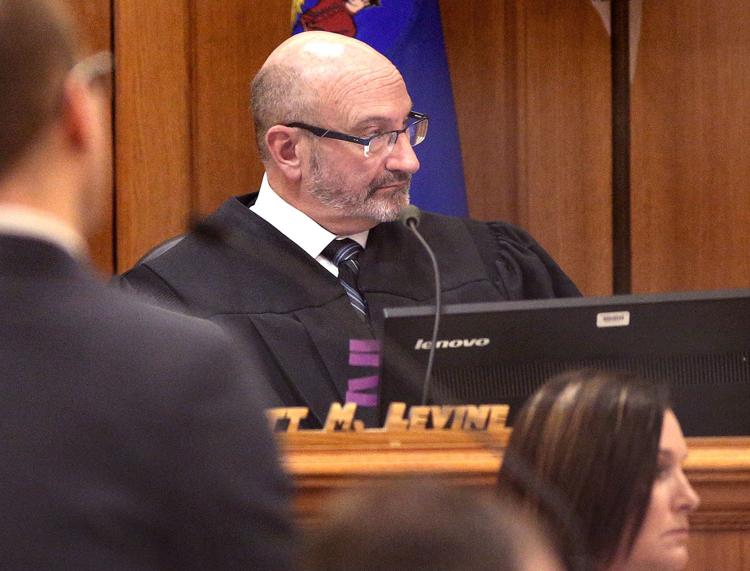 Day 6: Erik Sackett trial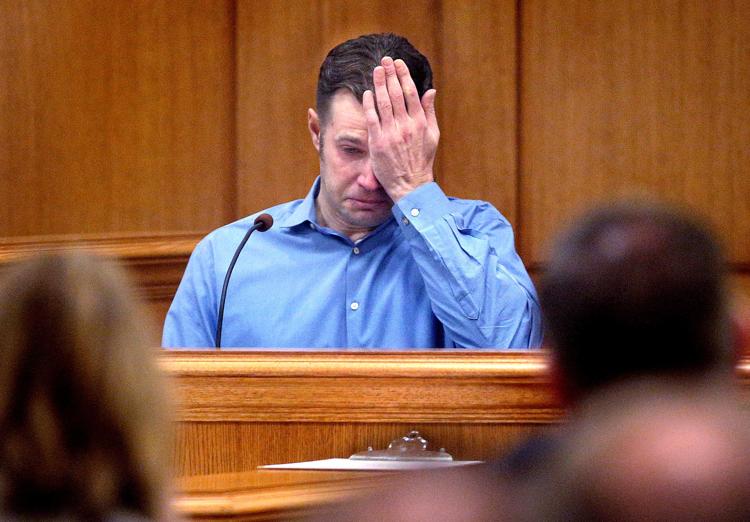 Day 3: Erik Sackett trial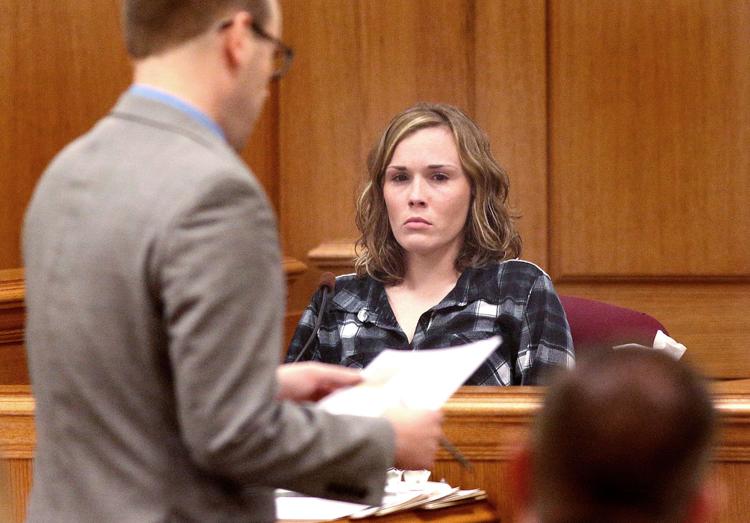 Day 1: Erik Sackett trial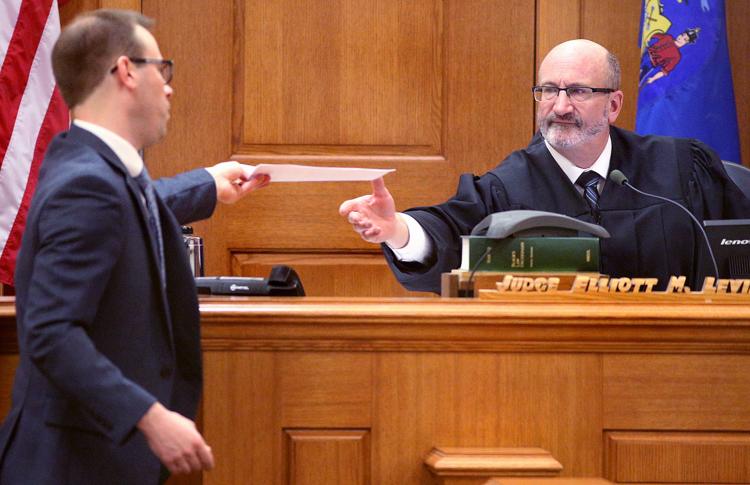 Day 1: Erik Sackett trial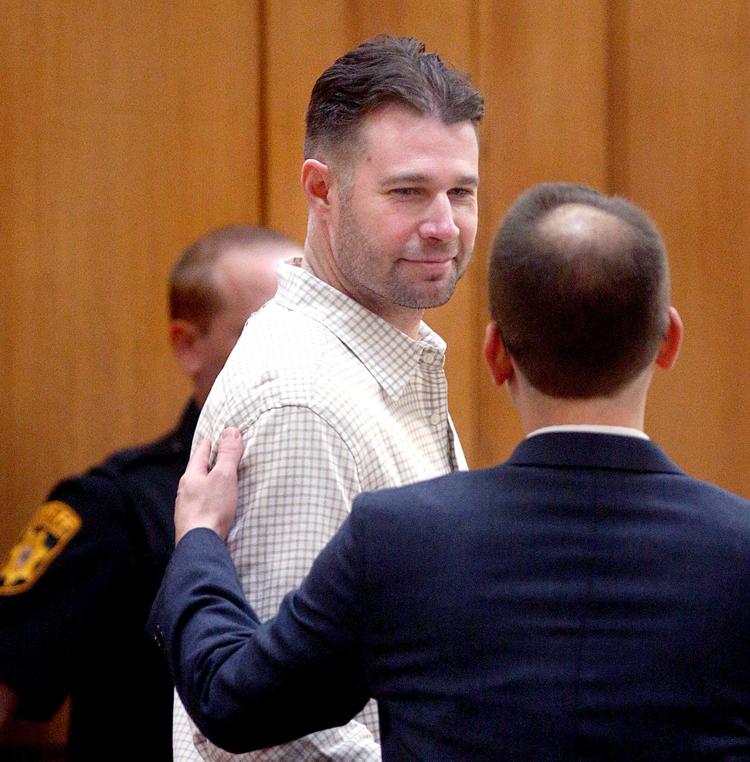 Day 1: Erik Sackett trial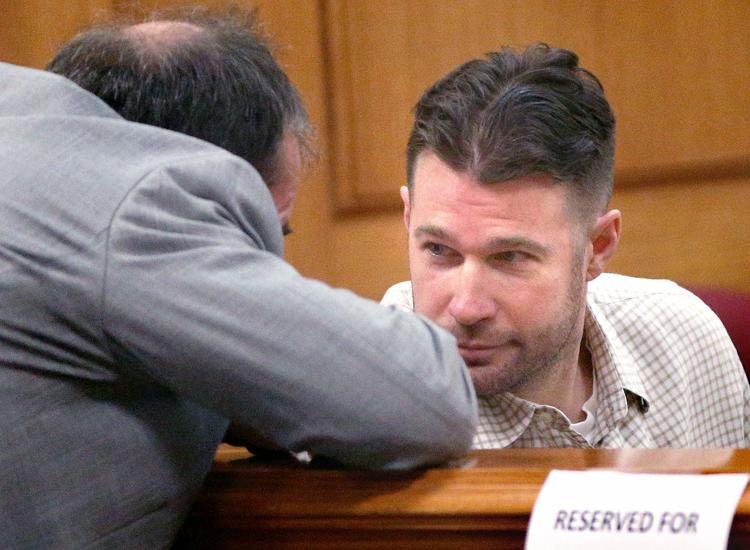 Day 1: Erik Sackett trial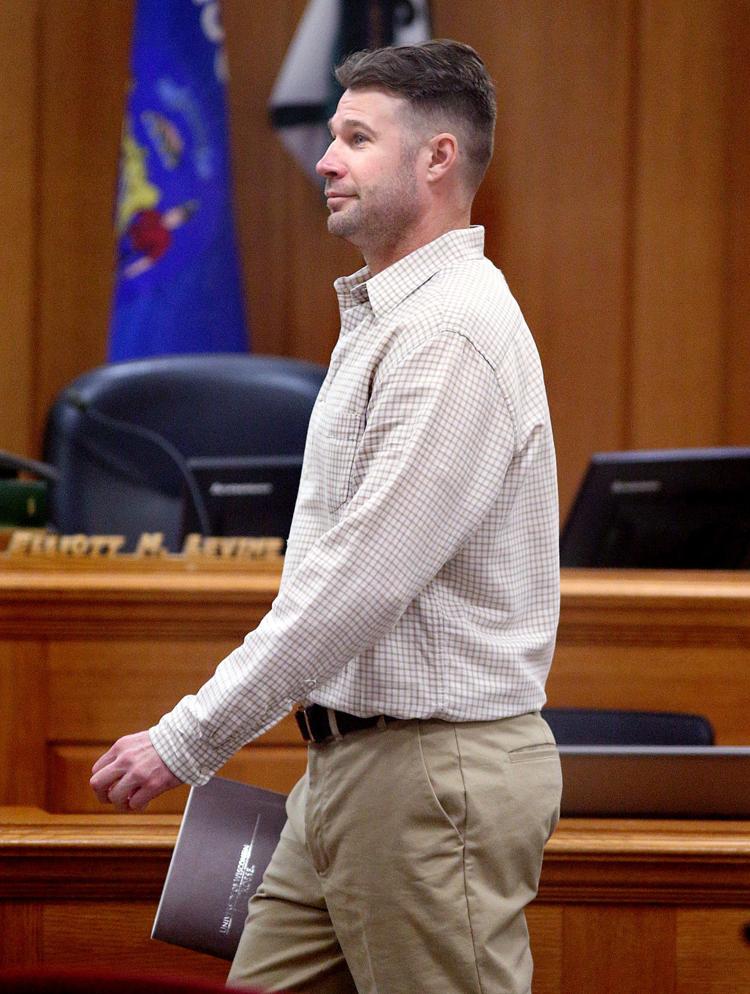 Sign up for our Crime & Courts newsletter
Get the latest in local public safety news with this weekly email.