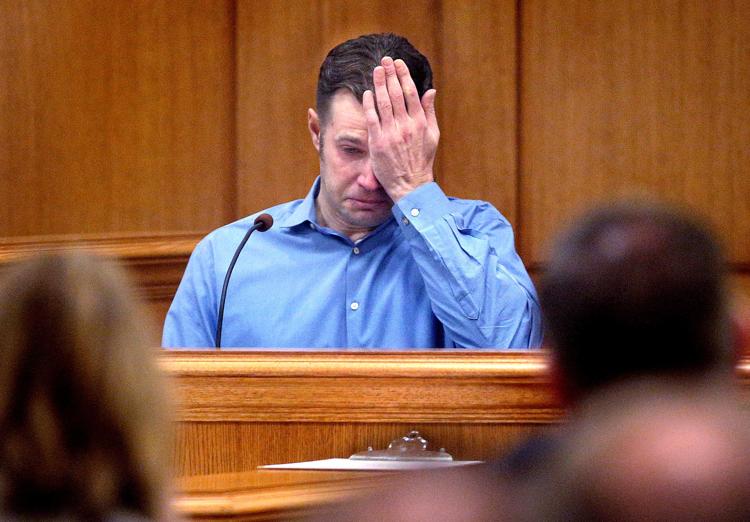 Erin Somvilai visited Erik Sackett early June 4, 2018, at his home and came back later that day to leave a bottle of brandy, a photo and a note, according to Sackett, who took the stand Monday to tell his side of the story.
Sackett, 39, La Crosse, is on trial for first-degree intentional homicide in the death of Somvilai in La Crosse County Circuit Court. Sackett is accused of killing Somvilai in her La Crosse home June 3, 2018, and disposing of her body in Runge Hollow Lake in Vernon County, near his family's cabin.
Sackett's attorney Christopher Zachar began by asking Sackett whether he killed Somvilai.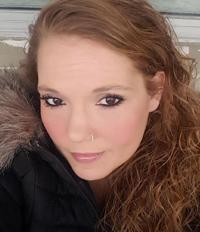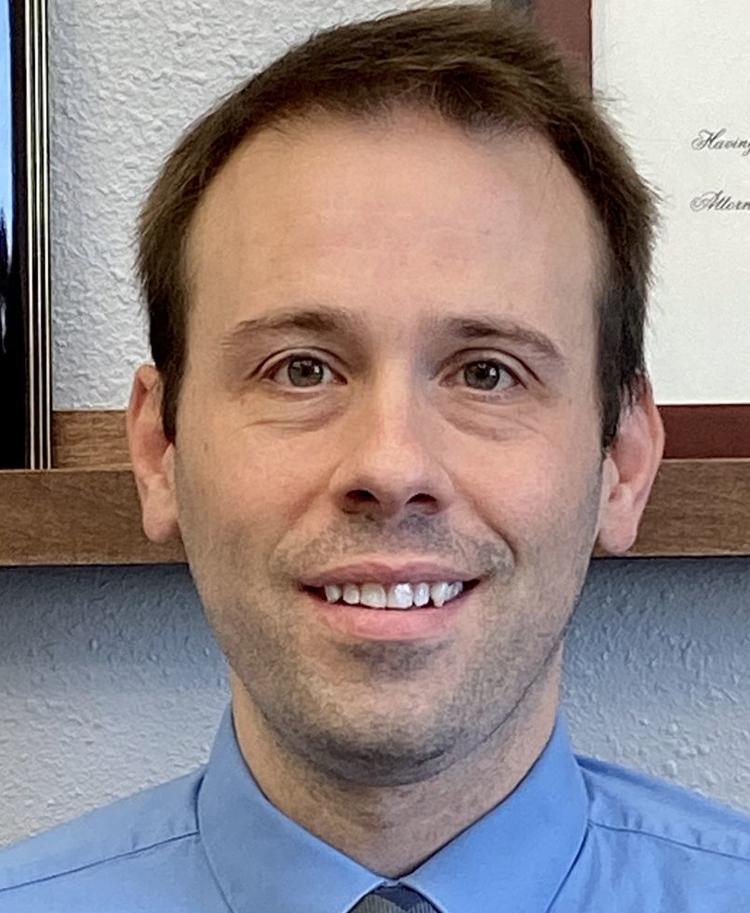 "No, I did not," Sackett said.
Sackett testified that he spent the day with Somvilai June 3 after she left and began threatening to hurt herself after finding him with another woman — a woman Sackett says Somvilai knew he had a relationship with.
Sackett's testimony differs from what he told police in the days after Somvilai was reported missing. Video of the interviews shown in court last week shows Sackett telling investigators he last saw Somvilai the morning of June 3. Sackett said he got the days mixed up when he was talking to police and intentionally left things out because he didn't want Somvilai to get into trouble.
"I did not tell the officers everything, OK? I lied to my PO. I'm hanging out with prostitutes and known drug users. I did not tell the truth about everything. That doesn't make me a murderer," Sackett said.
Sackett is accused of killing Somvilai June 3 in La Crosse, taking her body to Runge Hollow Lake in Vernon County, where his family has a cabin, and tying her down with ropes and concrete blocks and leaving her in the water, according to the complaint. The defense filed a motion in July alleging Somvilai was killed by her doctor and employer, David Onsrud. Onsrud was paying Somvilai to tie him up for his sexual gratification, according to the defense. Onsrud has not testified.
When Sackett got to Somvilai's apartment, "the house was trashed," he said. He suggested they get out of there, and Sackett drove Somvilai down to his cabin at Runge Hollow Lake, which Sackett described as one of Somvilai's favorite places.
"This was her place of peace and relaxation," Sackett said.
Sackett and Somvilai had been there many times together during the course of their relationship, swimming, fishing, feeding the birds, boating and hiking. Sackett testified they began dating in October 2017, and he had begun seeing the other woman in February 2018.
At first, Somvilai was upset because she learned when they got there that the cabin was for sale, he said. Then they talked, and Sackett thought she had calmed down. They went swimming.
"She said she couldn't stay under the water and maybe she should fill her pockets with rocks," Sackett said.
Sackett then decided they should leave, and he took her home, he said. He went to go get some food and went back to her. Later, he helped her unload her car and they dropped a swimming pool she'd purchased from Walmart, and it made a thud, Sackett said.
Sackett also testified Somvilai asked to borrow his truck to transport her laundry, and later drove him home that night. He also said that during the evening his phone's battery died.
Early Monday morning, Somvilai came and knocked on his window, asking him to come out. Sackett didn't want to go and lied about his girlfriend being there.
"She let out a scream and took off," Sackett said.
He went back to bed and got up at 4:15 a.m. when his digital alarm clock went off. He didn't turn his phone on until half an hour later, he said.
Sackett says he and his girlfriend may have seen Somvilai that afternoon. He wasn't sure, but testified that he did see a blonde woman driving a car matching Somvilai's.
Sackett also testified that when he went home Monday afternoon, he found a gift from Somvilai.
"There on my desk was the bottle of brandy and the picture of me and Erin," Sackett said, choking up as he identified the photo.
There was also a note from Somvilai, he said, in which she said loved him.
Sackett testified that he later realized Somvilai had taken his burner phone and the spare keys to the cabin.
You have free articles remaining.
Under cross-examination, La Crosse County District Attorney Tim Gruenke asked Sackett about why he left things out of his interviews with police and whether Sackett had received permission from his probation agent to have a relationship with either Somvilai or the other woman.
Gruenke asked why Sackett told police Somvilai didn't want a long-term relationship when she had asked him to marry her the previous Christmas. "You told police she didn't want a relationship because you wanted to distance yourself from the investigation, right?" Gruenke said.
Sackett said he wanted to distance himself from Somvilai, not the investigation. He admitted to a sexual relationship with Somvilai.
"I wasn't trying to mislead the investigators," Sackett said.
Sackett didn't say anything to police about taking Somvilai to his family cabin on Runge Hollow Lake June 3, her dropping by at about 2:30 a.m. June 4 or leaving brandy and a note at his house while he was gone June 4.
"When police and family members were asking you where you saw Erin last, you lied, right?" Gruenke said.
"I did not lie," Sackett replied.
"You said the last time you saw her was Sunday morning at your house, right?" Gruenke said.
"That's not true, is it?" Gruenke said.
"So that's a lie?" Gruenke said.
Sackett testified that he didn't believe Somvilai was dead when he spoke to police June 8 and he didn't want her to get into trouble.
"Would she get in trouble for traveling to Runge Hollow with you?" Gruenke asked.
Sackett later said he didn't think Somvilai would have gone to the cabin again, because they had talked about it being for sale.
Gruenke questioned Sackett about Somvilai's time with him at the cabin, saying it was strange that Sackett specifically mentioned going swimming when the majority of their relationship was when it was too cold to swim.
The prosecutor also asked Sackett to explain his interactions with Somvilai June 3 and 4. Sackett said he drove home about 11 p.m., then Somvilai took his truck and left. At around 2:30 a.m., she came back, he said. Sackett lied, saying another woman was there, and Somvilai left, upset.
"I don't know why I lied to her. I should have just let her in," Sackett said, wiping away tears.
Sackett testified that his truck was in the driveway that morning and he took it to work.
"Didn't she drive your truck back to your house? How did she get away?" Gruenke asked.
Sackett said he didn't know, but thinks she left with somebody.
Sackett also never mentioned finding a photo, note and brandy in his room June 4. Gruenke pointed out that the note didn't say anything about suicide, had no date on it and was on the back of a picture, suggesting it could have been from the time Somvilai and Sackett were dating.
Sackett also admitted he had been having relationships without his probation agent's permission and consuming alcohol, both of which violate terms of his Department of Corrections supervision and could be a problem.
Zachar said Monday the defense will call two more witnesses: Dr. Lindsey Thomas, a pathologist from Minneapolis, and a manager at the West Avenue Walgreens, who says she saw Somvilai on June 4.
---
Day 9: Erik Sackett trial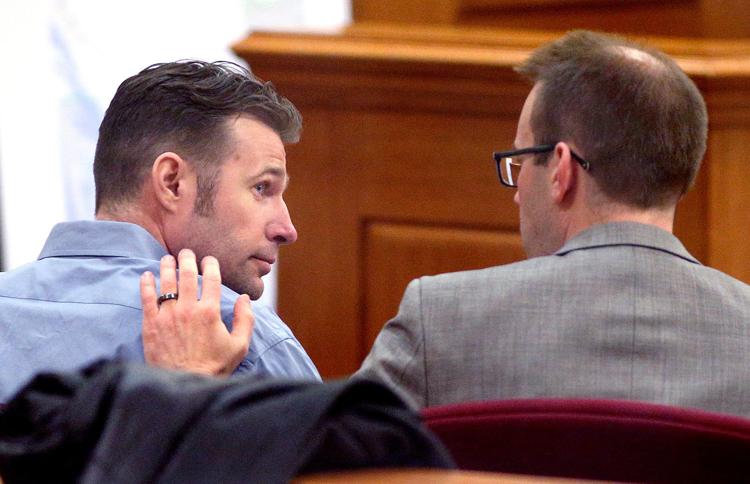 Day 9: Erik Sackett trial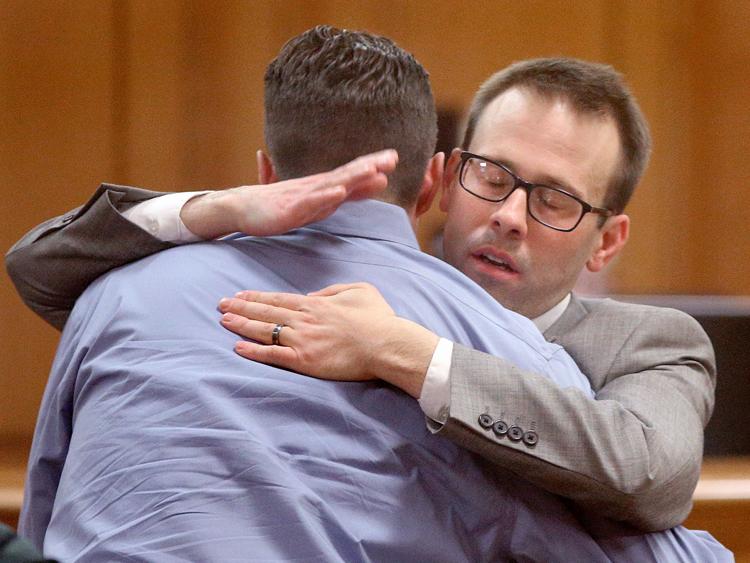 Day 9: Erik Sackett trial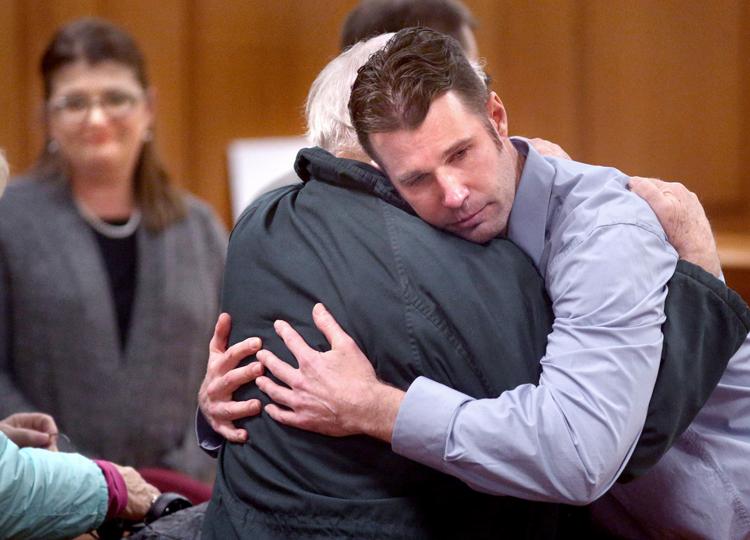 Day 6: Erik Sackett trial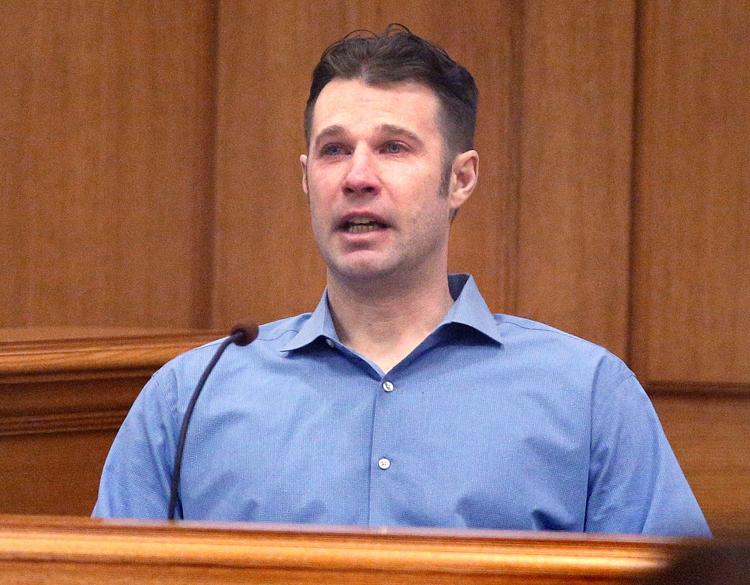 Day 6: Erik Sackett trial
Day 6: Erik Sackett trial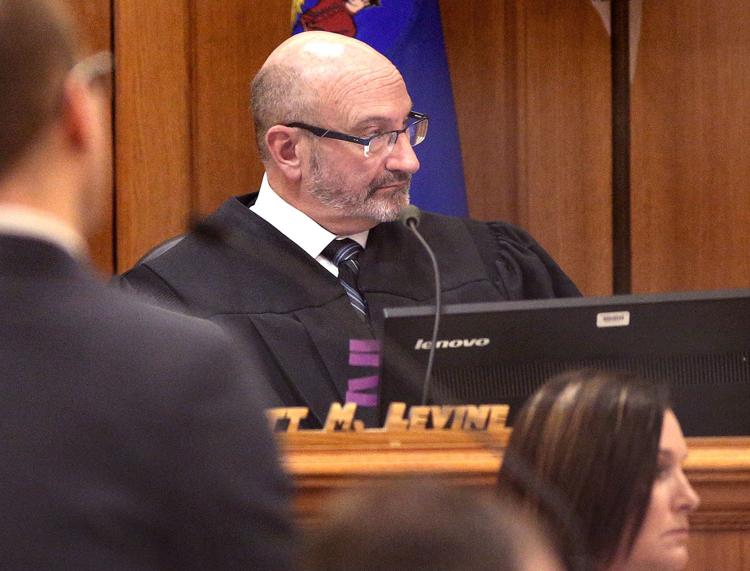 Day 6: Erik Sackett trial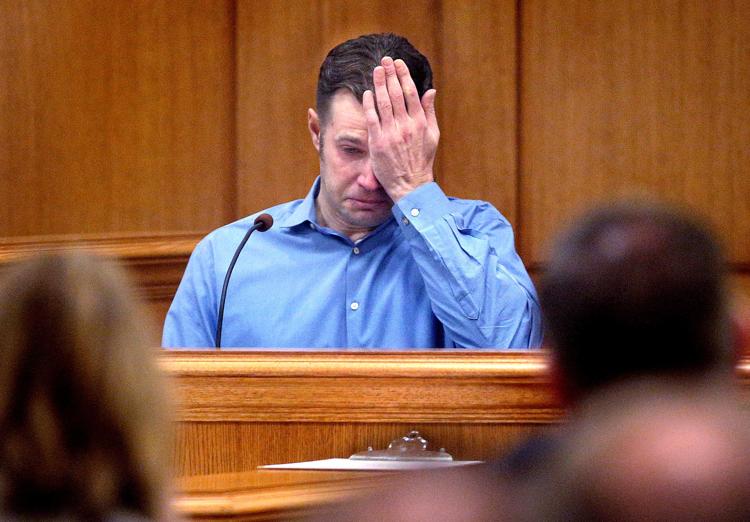 Day 3: Erik Sackett trial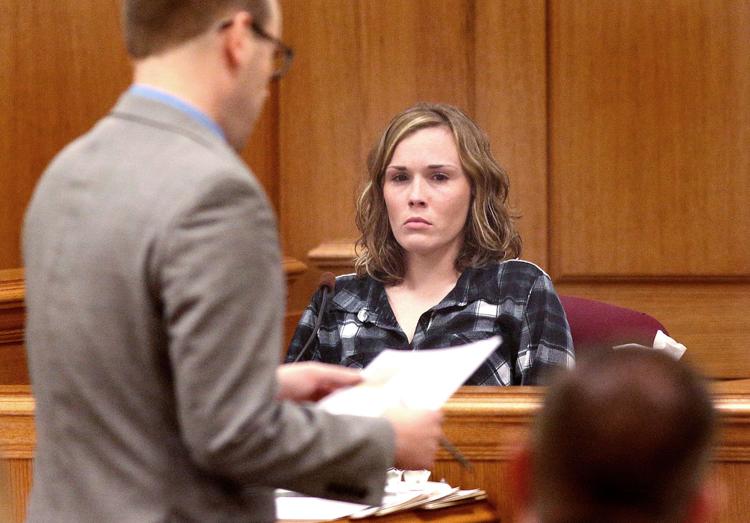 Day 1: Erik Sackett trial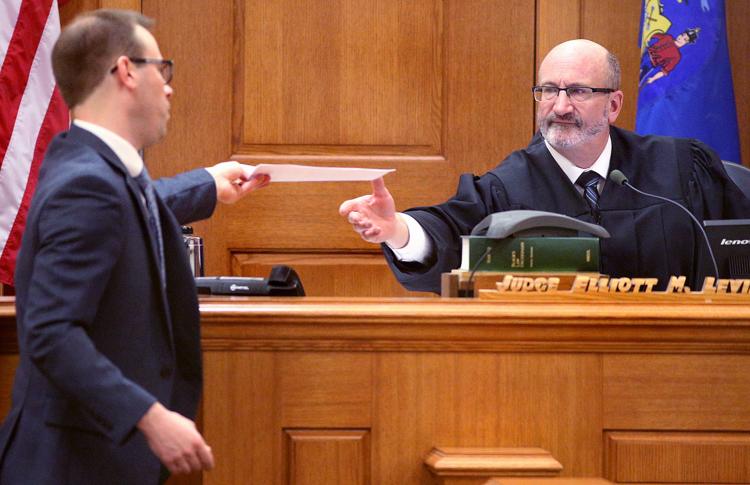 Day 1: Erik Sackett trial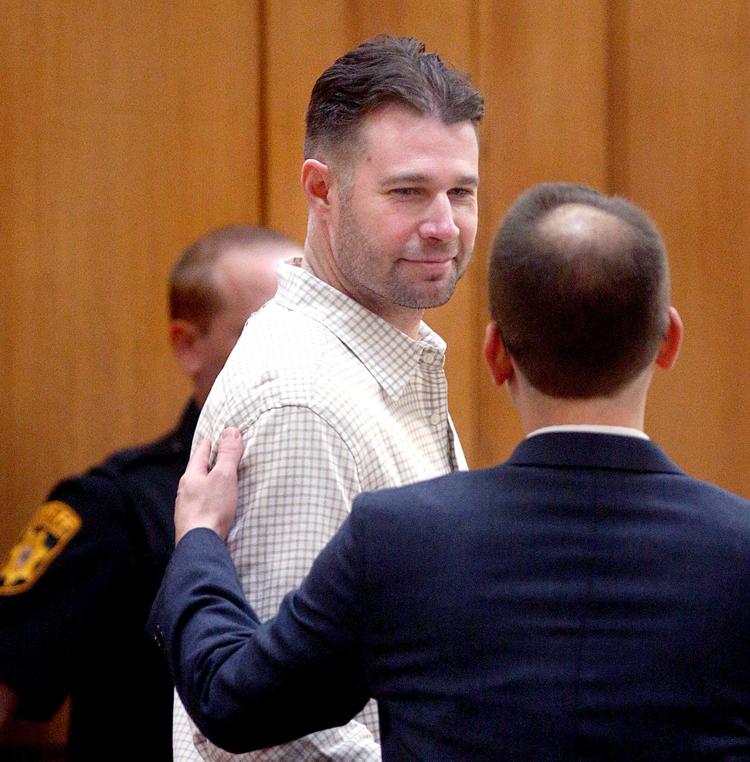 Day 1: Erik Sackett trial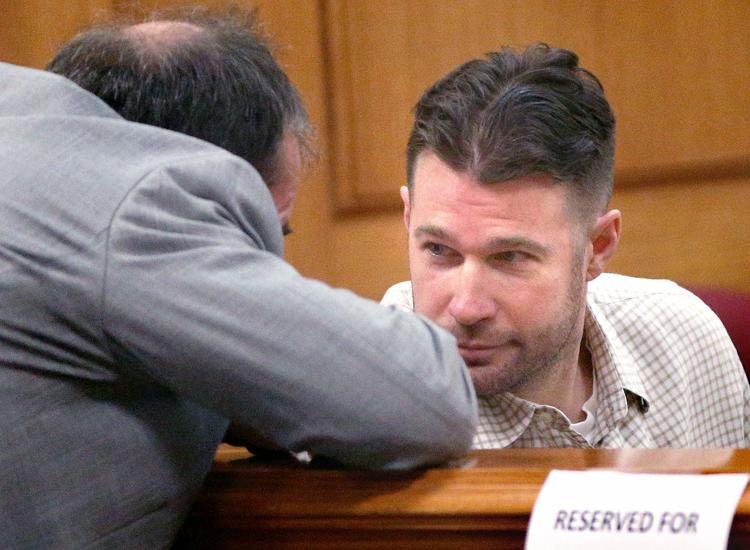 Day 1: Erik Sackett trial