La Crosse Police Chief Shawn Kudron explained Friday how investigators made their decisions on what video surveillance to review, what areas to swab for DNA evidence and which searches to do while testifying in the homicide trial of Erik Sackett.
Sackett, 38, is accused of killing 35-year-old Erin Somvilai June 3, 2018, in her La Crosse home and disposing of her body early June 4 in Runge Hollow Lake in Vernon County. Somvilai was recovered June 17 and Sackett was charged in August after a pathologist determined Somvilai's death was caused by homicidal violence.
Kudron was the captain of the La Crosse Police Department's Investigative Bureau during the investigation. During his testimony, Kudron said police investigated both Sackett and Somvilai's doctor and employer, David Onsrud, as possible suspects.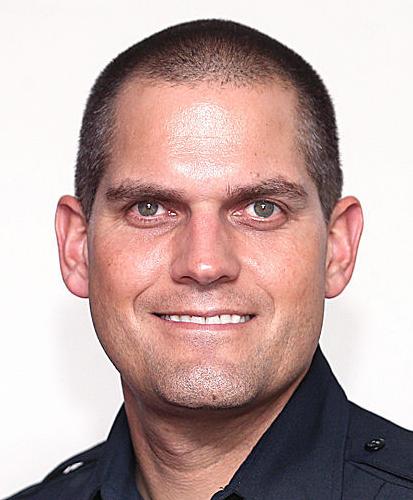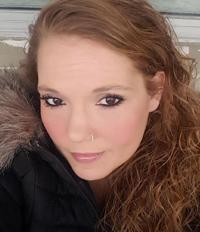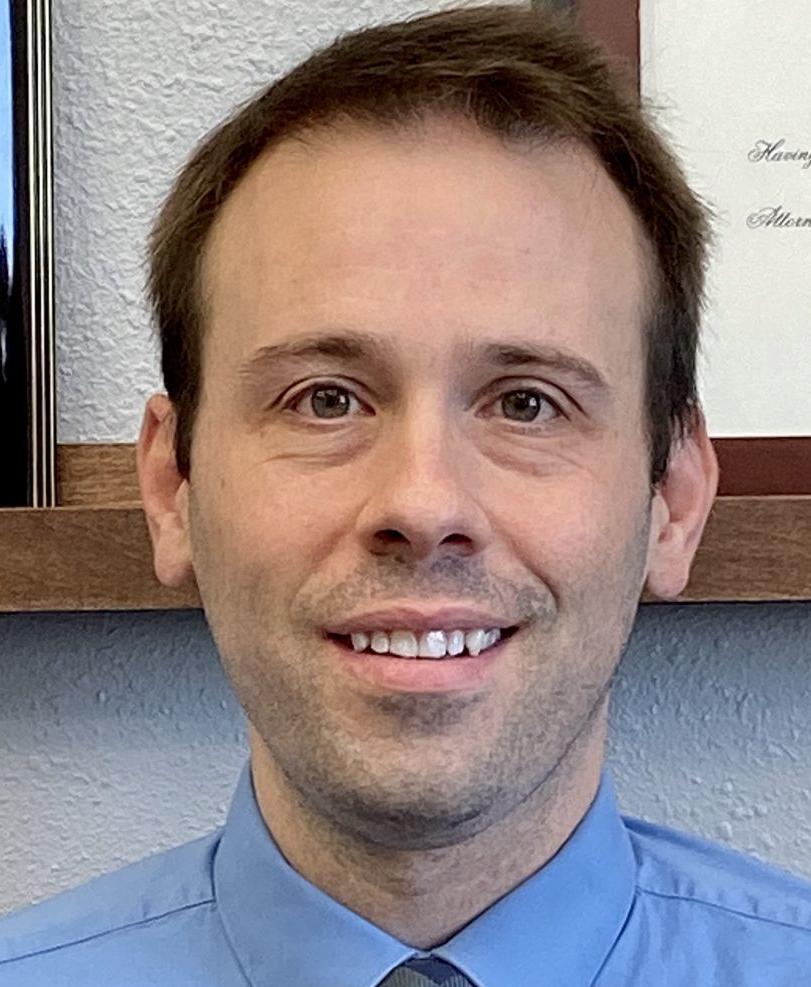 Police received several search warrants to search Sackett's home without asking him in advance and searched Onsrud's home for signs of Somvilai for about 24 minutes with his consent. They later recovered rope and handcuffs from Onsrud's home, but not the other bondage items Onsrud had.
Kudron also addressed defense attorney Christopher Zachar's questions about video surveillance. During earlier testimony, Zachar questioned why police focused on surveillance taken June 3 and early June 4, instead of also examining June 4 or 5.
"This can be a bit of a daunting task, because many times we don't have the ability to speed up the video, so we have to watch it in real time, minute for minute," Kudron said.
During Thursday's testimony, investigator Brooke Pataska said police examined about 24 hours of video from 25 different sources.
Under cross-examination, Kudron said it wouldn't be impossible to examine more video if he was able to spread out the work among several people.
However, authorities focused on June 3 because that's the last time Somvilai used her cellphone and the last time she was confirmed to have been seen alive, he said.
While Sackett's then-girlfriend told police Sackett spotted Somvilai later in June, and a Walgreens employee talked to someone matching Somvilai's description June 4, police did not request additional surveillance.
Kudron also explained why he and the state Crime Lab decided against searching for DNA in the back of Sackett's truck. It was largely due to the lab's protocols, Kudron said. The vehicle had been exposed to the elements, and two weeks had passed between Somvilai's disappearance and police learning it was a homicide. There was also no exact location within the truck where they would look for DNA, Kudron said, because there was no visible blood or anything like that.
When no evidence is visible, police sometimes swab for DNA in areas that they think may have it, but it's difficult to keep track of.
"You would have to swab an area and document exactly where that area was and what was swabbed," Kudron said.
After the state resting its case, Zachar made a motion of acquittal, saying the state hadn't provided enough evidence to find Sackett guilty beyond a reasonable doubt.
"Quite frankly this case reeks of reasonable doubt. There's no proof Mr. Sackett killed her. There's no proof that anybody killed her," Zachar said. "I saw zero connection in the course of the evidence presented in this case that implicated Mr. Sackett in the death of Erin."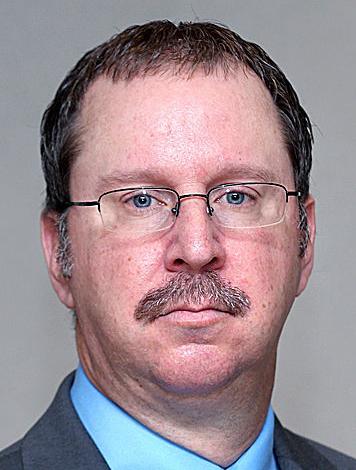 La Crosse County District Attorney Tim Gruenke strenuously disagreed, pointing to testimony from Dr. Ross Reichard, a pathologist from Mayo Clinic Health System in Minnesota, who determined Somvilai died of homicidal violence. He laid out the state's evidence, saying it points to Somvilai's death occurring the evening of June 3. He said Sackett withheld information from police about being at her residence during that time, as well as downplayed their relationship.
Gruenke cited a text message from Somvilai saying she was going to report Sackett to his probation agent or possibly die by suicide. He also pointed out that Somvilai was found in the lake where Sackett's family cabin was located.
"She was also found with concrete blocks that are similar in appearance to those found in the defendant's driveway. I think there's more than enough at this point to find the defendant guilty," Gruenke said.
Judge Elliott Levine ruled that the trial will continue. It will start up at 8:45 a.m. Monday with the defense's witnesses.
---
Photos: Inside the courtroom of the Erik Sackett homicide trial in La Crosse
Day 9: Erik Sackett trial
Day 9: Erik Sackett trial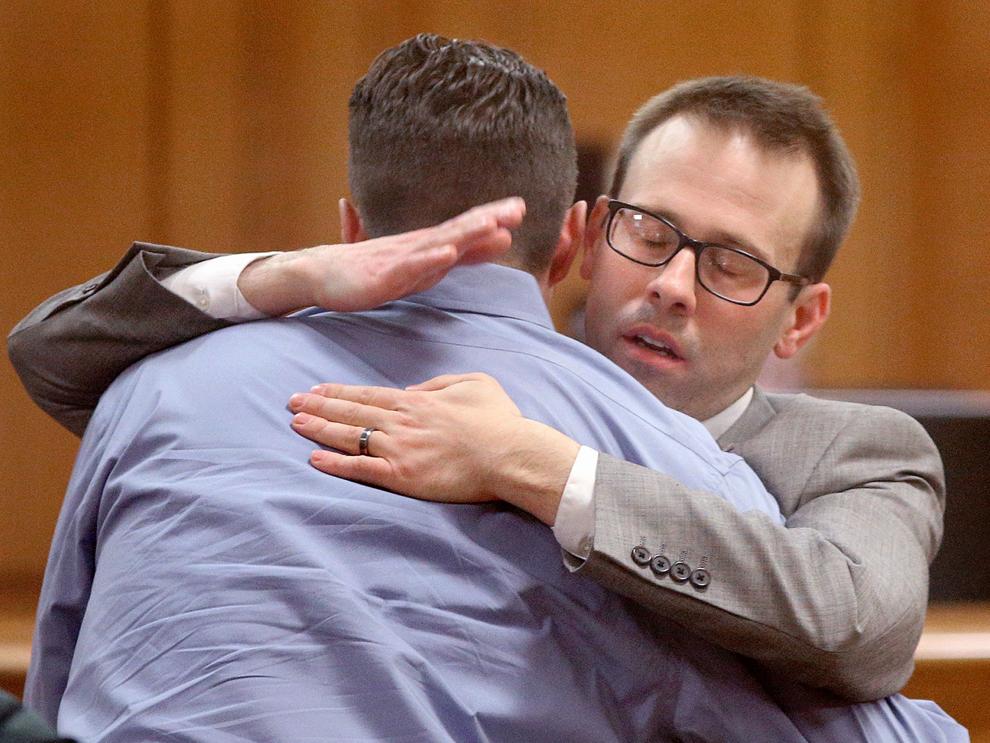 Day 9: Erik Sackett trial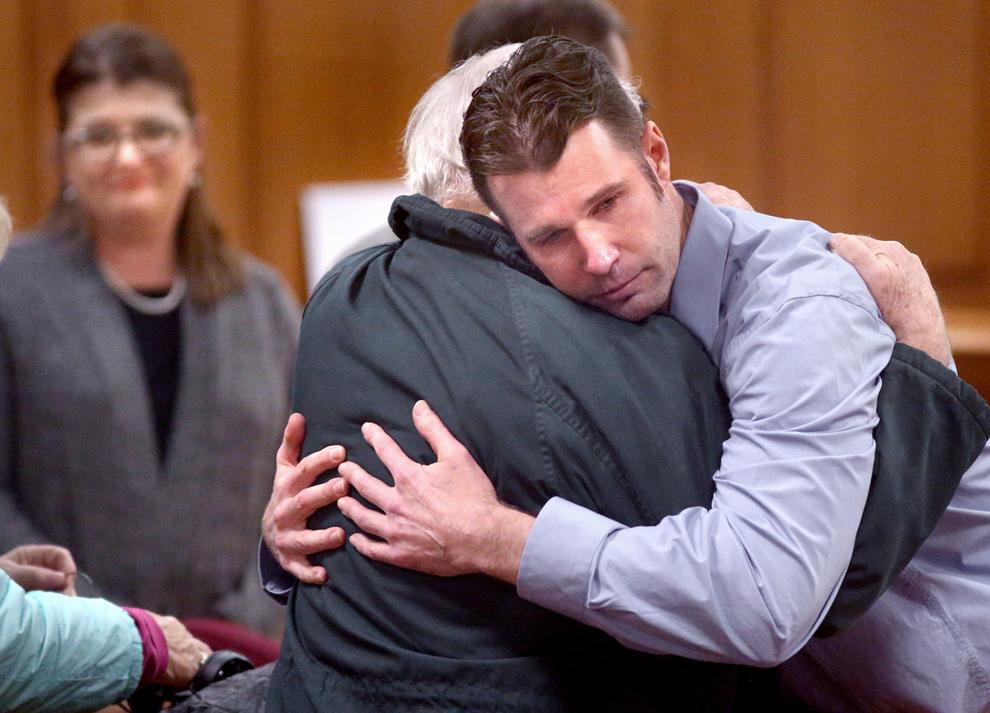 Day 6: Erik Sackett trial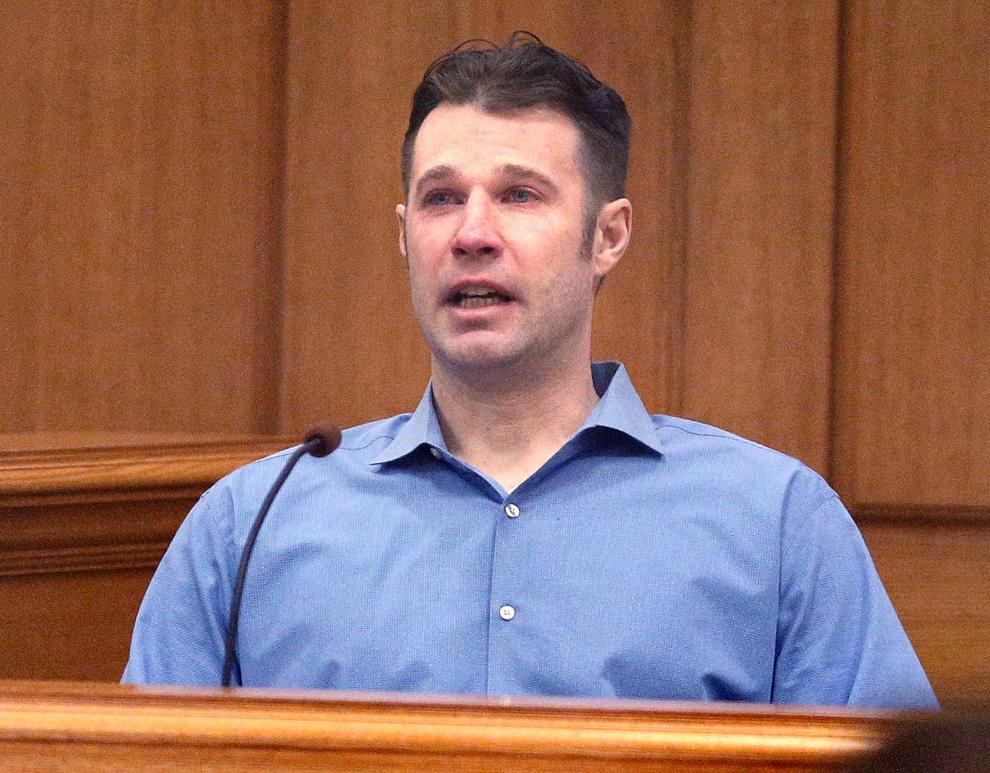 Day 6: Erik Sackett trial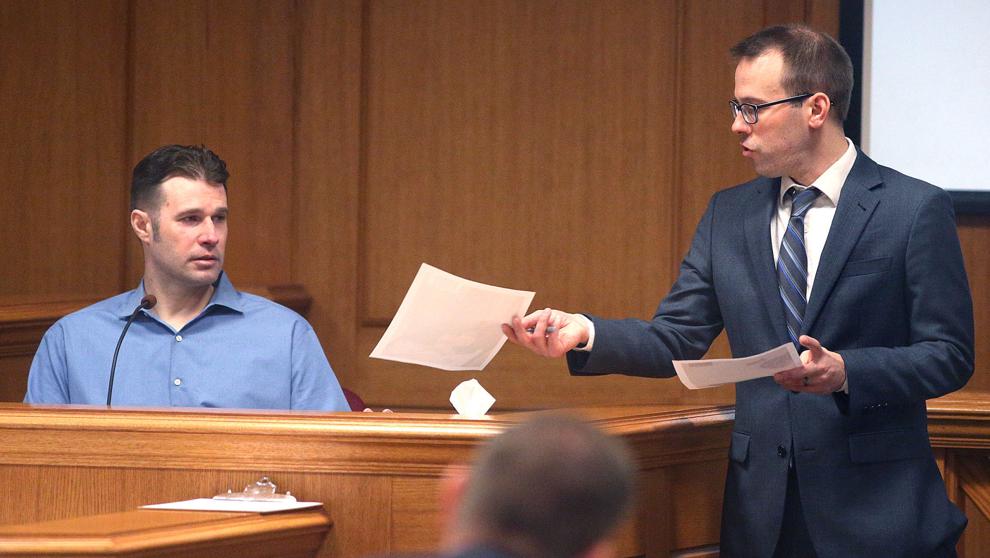 Day 6: Erik Sackett trial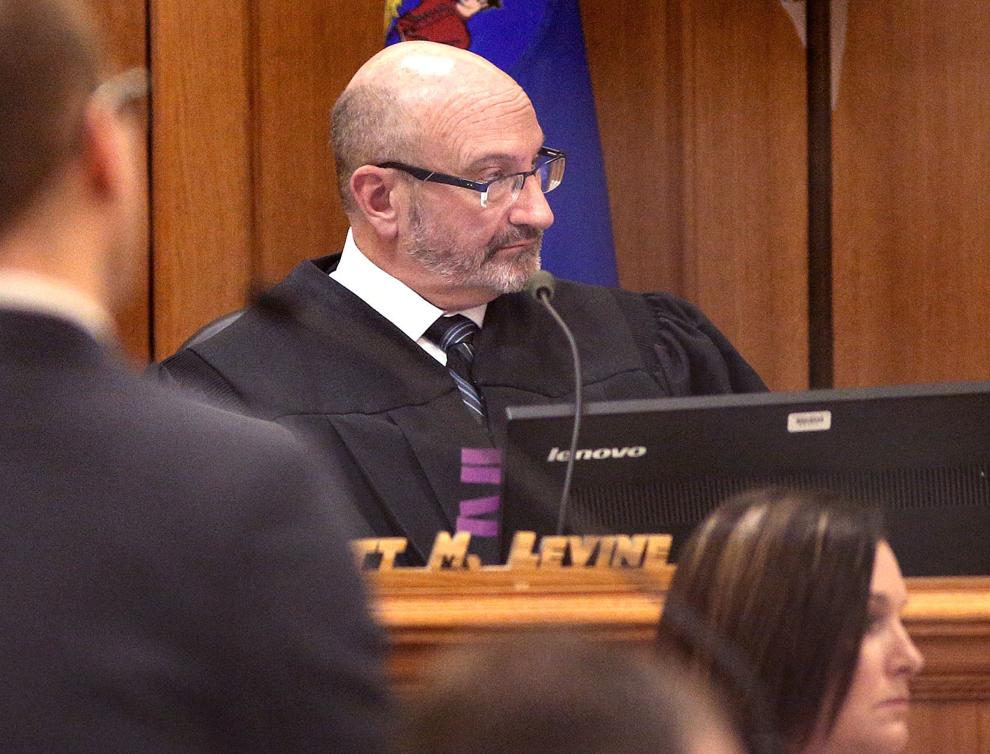 Day 6: Erik Sackett trial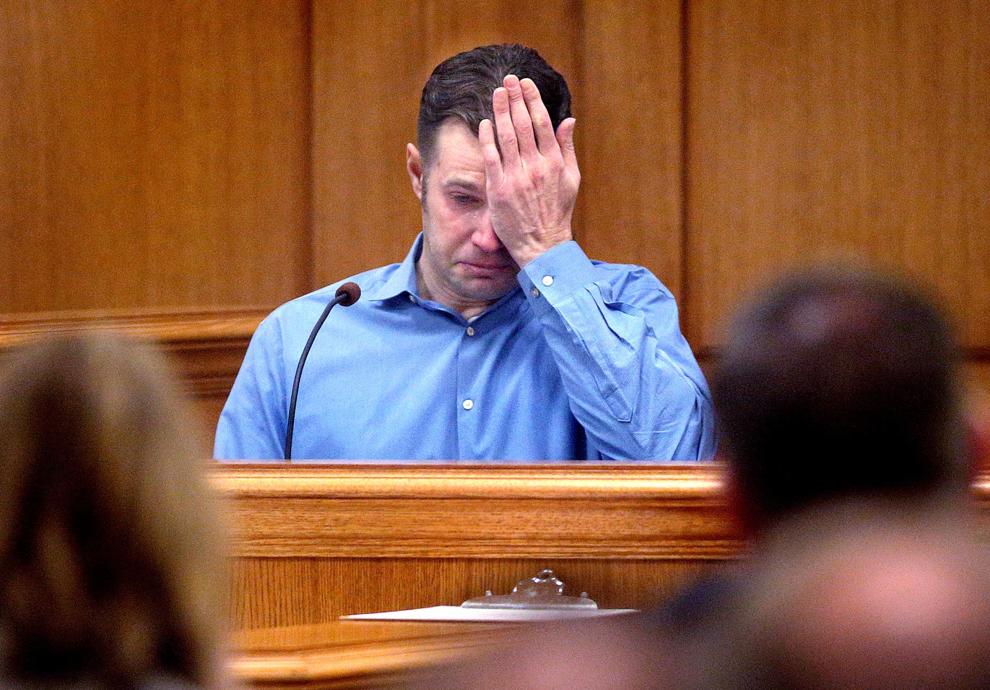 Day 3: Erik Sackett trial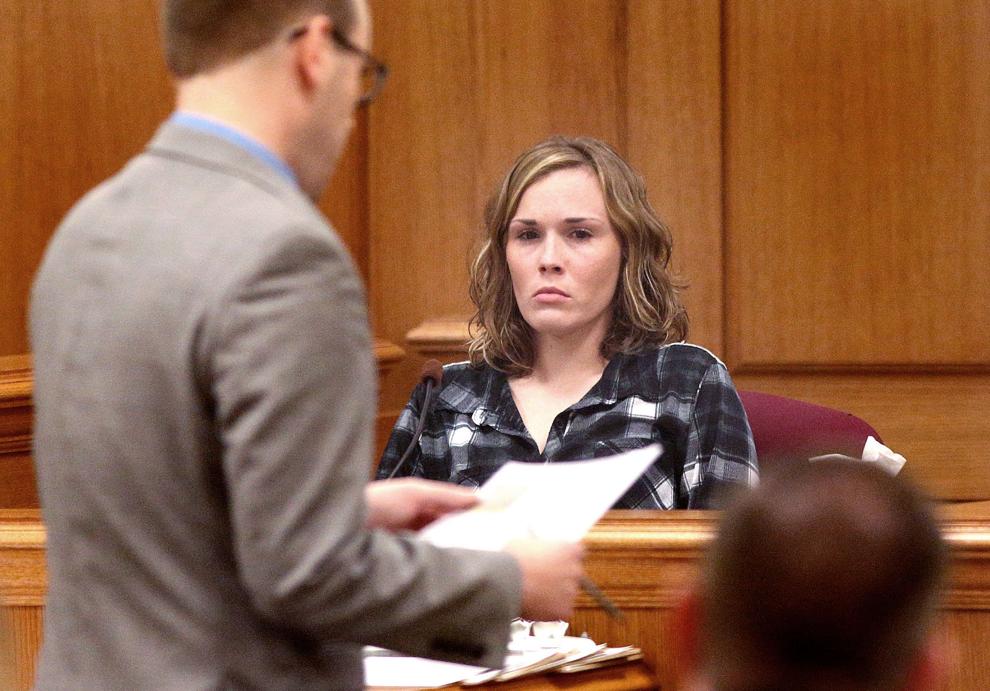 Day 1: Erik Sackett trial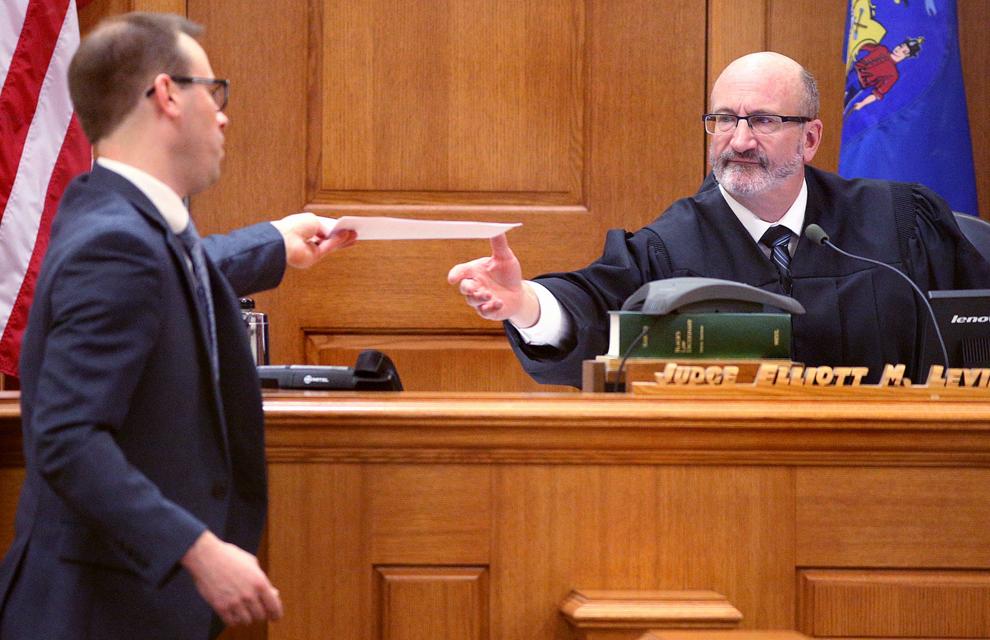 Day 1: Erik Sackett trial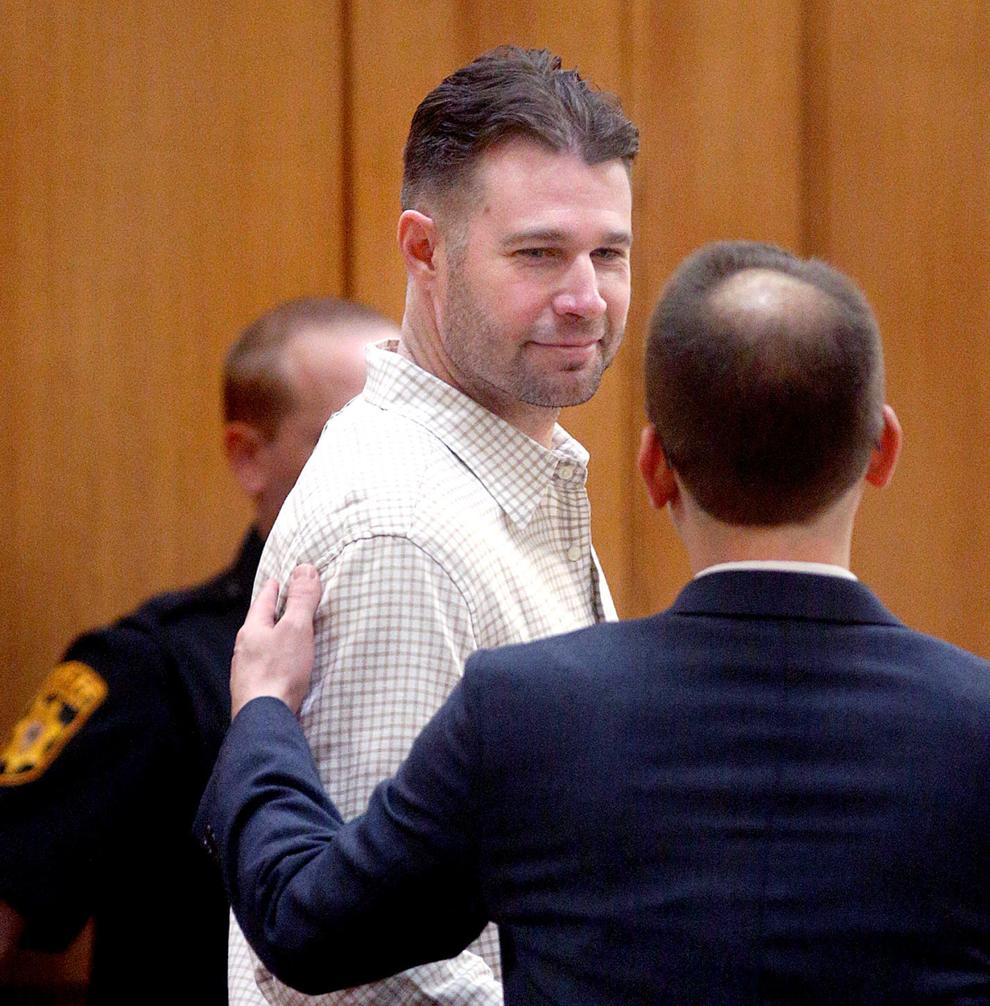 Day 1: Erik Sackett trial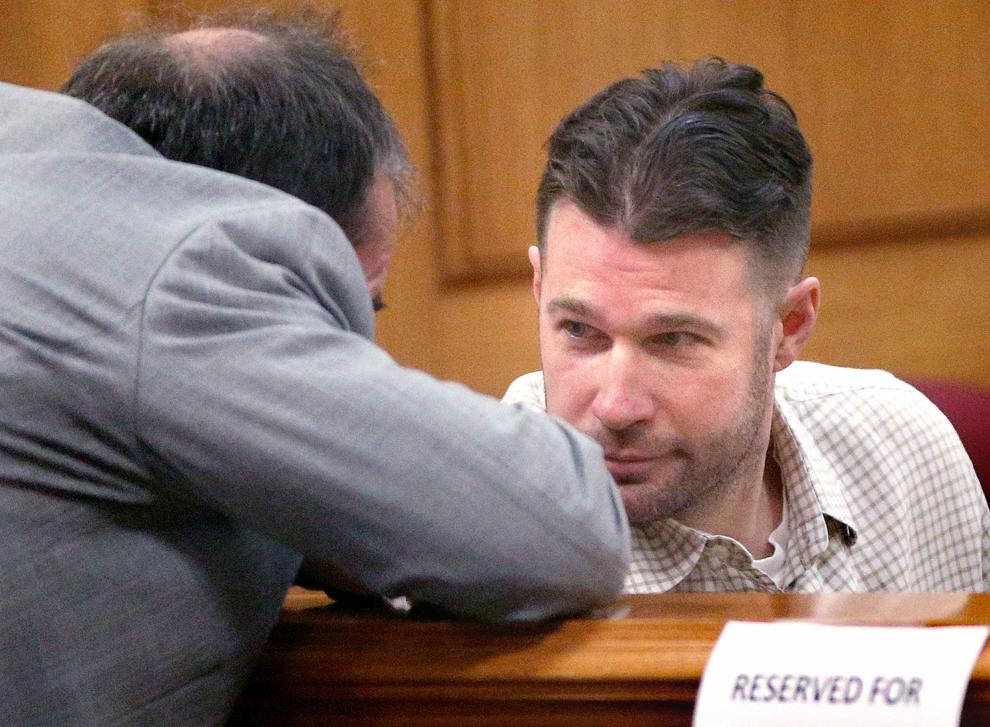 Day 1: Erik Sackett trial