Opening statements begin Tuesday in Todd Kendhammer's trial for first-degree intentional homicide in the 2016 death of his wife after attorneys spent all day Monday selecting a jury to decide the case.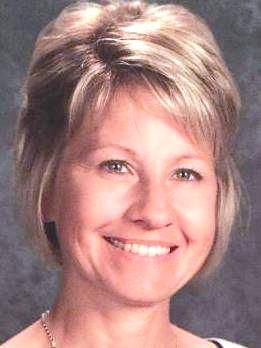 Attorneys narrowed a pool of potential jurors to a panel of 11 women and four men, including three alternates, for the 10-day trial in La Crosse County Circuit Court.
Kendhammer, 47, told authorities he was driving the couple's Toyota Camry north on a straight and flat stretch of Hwy. M south of Bergum Coulee Road about 8 a.m. Sept. 16, 2016, when a 53-inch pipe fell from an oncoming flatbed truck and impaled the passenger side of the windshield, striking his 46-year-old wife, Barbara, according to the criminal complaint.
He continued to drive about 100 yards north while trying to remove the 10-pound galvanized steel pipe from his wife, then turned east onto Bergum Coulee Road and drove another 100 yards before the car rolled backward into a grassy embankment, according to court records.
Kendhammer removed the pipe from the windshield and his wife from the passenger seat, and tried CPR for three to five minutes before calling 911 at 8:06 a.m., according to the complaint. Barbara Kendhammer died the next day at a hospital.
A passerby said he spotted the Camry half in the ditch on Bergum Coulee Road with its passenger door open and its windshield intact, the complaint stated. He did not see the couple as he drove slowly past the car.
A medical examiner in an autopsy found extensive blunt impact injuries to the front and back of Barbara's head and neck that did not match her husband's description of an airborne pipe piercing the windshield and striking her, according to court testimony.
A State Crime Laboratory analyst determined the pipe hit the passenger side of the windshield at least once before it broke through. Bloodstains patterns indicate Barbara was inside the car when "force" that was "consistent with a beating" was applied, according to the crime lab, and the spread of glass particles indicate the windshield was smashed when she was not in the car.
There was no blood on the pipe.
Kendhammer told investigators the couple were on the way to Holmen to pick up a truck to replace its windshield when his wife was injured in the accident, although she was scheduled to work at 8 a.m. at West Salem Middle School. The vehicle's owner said he did not arrange the repair, according to the complaint.
Attorneys on Monday pressed potential jurors on whether they could set their opinions of the case developed from pre-trial publicity and listen to evidence presented in court.
There is no evidence that Kendhammer had a history of abusing his wife, and the state does not need to prove motive, District Attorney Tim Gruenke told potential jurors.
"There is going to be a lot of sad and disturbing evidence," he said.
Defense attorney Jonas Bednarek told potential jurors that graphic photographs shown at trial will "explain what we think happened here." He asked the panel to describe occasions when objects have struck their windshields.
The Kendhammer's two grown children sat behind their father during Monday's proceedings.
More than 35 people are listed as witnesses in the case.
Here's a look at the La Crosse Tribune's day-by-day coverage from the Todd Kendhammer homicide trial.