A La Crosse man charged in an online child sex predator sting died Tuesday in La Crosse.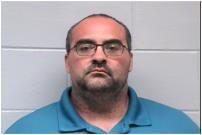 Robert Mattingley's death is under investigation. Foul play is not suspected, La Crosse County Medical Examiner Tim Candahl said.
Prosecutors charged Mattingley, 42, in June after he arranged sex with an undercover officer posing as a 14-year-old girl, according to the complaint filed in La Crosse County Circuit Court.
Prosecutors filed additional charges last week, accusing Mattingley of pointing a gun at his wife and threatening to kill her, their children and himself in 2015.
The charges will be dismissed.