To end domestic violence, the criminal justice system needs to recognize the complications not just for victims, but also the accused, according to La Crosse area experts.
Both defense attorneys and the La Crosse District Attorney's Office say more resources for offenders and those who work to rehabilitate them could move the needle.
"They're not like you might see in a movie where there's this evil monster who's just abusive all the time," said La Crosse defense attorney Keith Belzer. "Many times it's a complicated situation. There may be alcohol issues, there may be trauma issues on behalf of the alleged abuser that make this a situation where it can be worked out."
The age range with the highest number of domestic violence-related arrests was 17 to 25 years old in the state of Wisconsin and La Crosse County, according to the Wisconsin Department of Justice.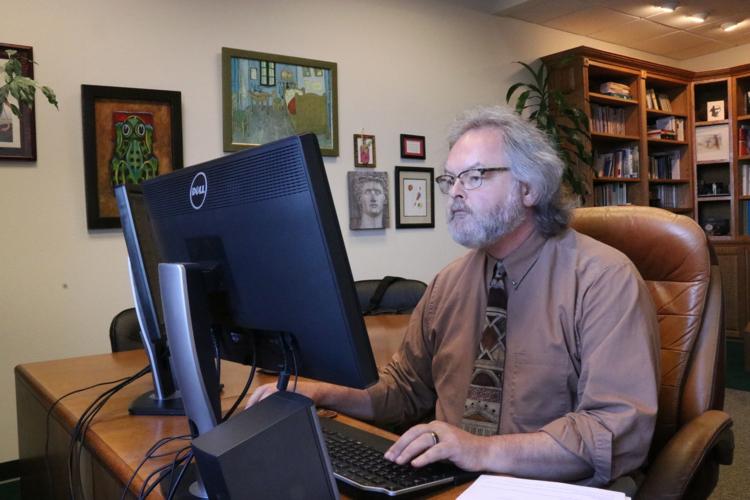 Many in our region end up with representation from the La Crosse Public Defender Office. They come in to a system they find complex and mysterious, according to attorney Araysa Simpson, the office's manager.
"As such, they come with fear, embarrassment, anger and anxiety, to name a few of their emotions. As part of our job, we have to manage ourselves through these emotions to be able to tell their story," Simpson said.
According to the DOJ, those people were convicted of only 24% of crimes they are charged with in La Crosse County from 2013-16.
"As enshrined in the Constitution, all individuals are presumed innocent until they are convicted. The stigma of an arrest for domestic violence, which is mandatory in Wisconsin, can greatly impact people even if charges are never brought or a guilty verdict entered on the record," Simpson said.
Belzer agreed, saying there is a tendency for people to assume all domestic violence accusations are true.
"Nobody hears, 'Oh, John Johnson got accused of domestic violence. I bet somebody made it up.' People say, 'Oh my God, I can't believe John Johnson is a domestic abuser,'" he said.
Defense attorneys have issues getting their clients fair trials and getting the prosecution to see evidence of innocence.
For those who committed the crime, defense attorneys' believe in second chances and rehabilitation.
"I believe the justice system best serves our communities when it doesn't simply lock the door on people. It is recognized within the criminal justice system, but I don't think is part of common knowledge that today's offender is often tomorrow's victim. Breaking the cycle will increase public safety and result in fewer victims in the future," Simpson said.
Rehabilitation
While domestic violence victim advocates often say "Once an abuser, always an abuser," others in the justice system see things differently.
"I have seen people who were in a bad place in their life who engaged in something that was legitimately under the umbrella of domestic violence, who receive treatment in a variety of ways perhaps, and moved on with their life. And as far as I know, have never had an issue again," Belzer said.
That's something judges like Ramona Gonzalez keep in mind. Someone can do a bad thing and then see the error of their ways, she said.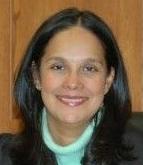 "My ultimate job is to make the quality of life better, and I have to do that using every tool I've got, said Gonzalez, a La Crosse County Circuit Court judge. "Sometimes it doesn't look like that's what I'm doing from the outside, but that's what I've got to do."
Her top priority is the safety of her community.
"When I took this job 25 years ago, I said I was going to deal with each individual individually. The only way you can do justice in America is to judge people individually, not as a class, not by their race, not even by what they've done, but by who they are," Gonzalez said.
They often have been abused themselves, they're unemployed, they are addicted to drugs or alcohol, or they have mental-health problems that need to be addressed. Addressing those problems can remove the threat.
For example, if someone is mentally ill, Gonzalez can order a lengthy prison sentence, but they're still going to have that mental illness when they leave, she said.
"If I can't figure out a way to genuinely intervene in a productive way, all I'm doing is delaying the inevitable. I'm not really keeping my community safe," Gonzalez said.
She said she needs to take both the long and short views, figuring out how to immediately solve the problem and also make it so it doesn't happen again.
"In many ways, it's like I can give you a piece of bread and you can eat today, but if I don't teach you how to bake that bread and I die tomorrow, then you're not going to get to eat," Gonzalez said.
Locking people away and throwing away the key is a last resort, she said, both for the well-being of victims and the accused.
"There are those people you can't rehabilitate, can't keep my community safe, and you're just going to put them away, but that is not the majority. That is not the majority," Gonzalez said.
Attorneys agree that the answer to ending domestic violence isn't just jail time.
"Unless a person is dangerous, it's usually not the case that the jail time is going to be helpful. The research doesn't really support that," Belzer said.
Need for treatment
He called for more research into what programming works, such as therapy, either alone or in a group. There are treatment options that are designed to challenge how men think of power and control in relationships.
"There are all kinds of benefits to getting somebody into programming, very soon after an arrest if they are in fact guilty. Right now, you know, the process is such that there's a delay of six, eight months, even a year before anybody might get any treatment. And then the question is, is the treatment successful?" he said.
Simpson agreed, saying domestic abuse was similar to substance abuse in that providing treatment and counseling services would help break the cycle of abuse.
"In addition to creating fewer victims, this would help to break the cycle of violence and recidivism," Simpson said.
La Crosse County District Attorney Tim Gruenke agreed, but said the problem was "There aren't a lot of places you can get offender counseling."
There aren't enough resources to go around and the resources they have go toward victims.
"When something happens that's violent, you've got child-care issues, you've got work issues, you've got transportation issues, you've got your own counseling issues, and there just aren't enough resources to meet all of those needs as a community," Gruenke said.
While La Crosse County does pretty good compared to other areas around the state, it's still a challenge.
"You need to be dirt poor to get any help, and if you're working at all, you might not get any help," Gruenke said.
Future
While things have gotten a lot better, experts agree that a societal change is necessary to end the violence.
"We are still nowhere near where we need to be. I think the misogyny that exists in our society is a really big sticking point," Gonzalez said.
Boys need to be raised to respect women, and girls need to be raised to stand up for themselves, she said, which will go a long way to addressing the cause of domestic abuse.
"What we need is a society where we raise little boys and tell them, 'It's OK for you to not be so strong, and it's OK to be partners, and it's OK to respect your partner. You're not being henpecked if you listen to your partner.' But we don't have that — at least not in enough of a majority to make a change," Gonzalez said.
Domestic abuse is a pattern of behavior, rather than a momentary reaction, Belzer agreed. Bringing up young people in a way that stressed the autonomy of every other person makes domestic violence less likely.
"Whether it's in a personal relationship, whether it's in a work relationship, whether it's a community conversation, all people have autonomy and are worthy of respect," Belzer said. "If we start to all grow up with that as a mindset, I would think that would start to have some effect on people who end up being abusers because they won't see themselves as being in a position where that's OK. Because if you see every person as equal to you, why would you feel like you would have the right to hurt somebody else, whether it be or emotionally, psychologically."
Abuse goes hand-in-hand with oppression, New Horizon's executive director Ann Kappauf said.
"That's the only way abuse will ever stop, is when people start to learn that we all deserve to be treated with respect," Kappauf said.
That's why New Horizons focuses on teaching people the red flags that could indicate abuse – many of which are included in the lethality assessment used by police.
"We work to educate people so that we're actually providing prevention work," Kappauf said.
They talk about controlling behaviors, such as insisting on monitoring a partner's phone, forbidding a partner from spending time with someone and not allowing a partner any financial independence.
Other red flags include angry overreactions and hurting animals.
La Crosse Tribune reporter Elizabeth Beyer contributed to this story.
"Unless a person is dangerous, it's usually not the case that the jail time is going to be helpful. The research doesn't really support that."

Keith Belzer, attorney
Sign up for our Crime & Courts newsletter
Get the latest in local public safety news with this weekly email.