The La Crosse County District Attorney's Office filed 1,184 felony cases last year, up 21 percent from 2016 and the highest volume of cases in 22 years.
A total of 2,030 individual felony charges were filed in 2017, an increase of 20 percent from the year before, according to the DA's office.
"Most of them are not violent felonies," District Attorney Tim Gruenke said. "Most of them are non-violent ... like bail jumping and extradition cases."
In each of the past five years, felony bail jumping charges — filed when a defendant commits a crime while on bond or violates a condition of release — account for about 20 percent of charges. There were 385 felony bail jumping charges filed last year, up from 264 in 2013.
A rising number of felony drug possession cases — even the smallest amount of methamphetamine and heroin is a felony — means more defendants are in the community on bond and any additional crime they commit generates a new felony charge.
A majority of bail jumping cases are for defendants who committed a new crime while on bond and not for violating conditions of their release, Gruenke said.
"It's frustrating when people are released and they are committing more crimes and not abiding by bond," he said. "We, as a system, have to do a better job of looking at who is being released on bond and whether we are releasing the right people."
Prosecutors filed 284 methamphetamine possession and delivery charges in 2017, up 16 percent from the year before and an increase of 187 percent from 2013.
Charges for possessing and delivering heroin and prescription drugs climbed to 115 last year, an increase of 34 percent since 2013.
"Meth has taken over," Gruenke said. "It's the biggest drug problem we have."
After a decline in 2016, burglary charges jumped 90 percent to 110 last year. Forgery charges were among the leading charges in each of the past five years.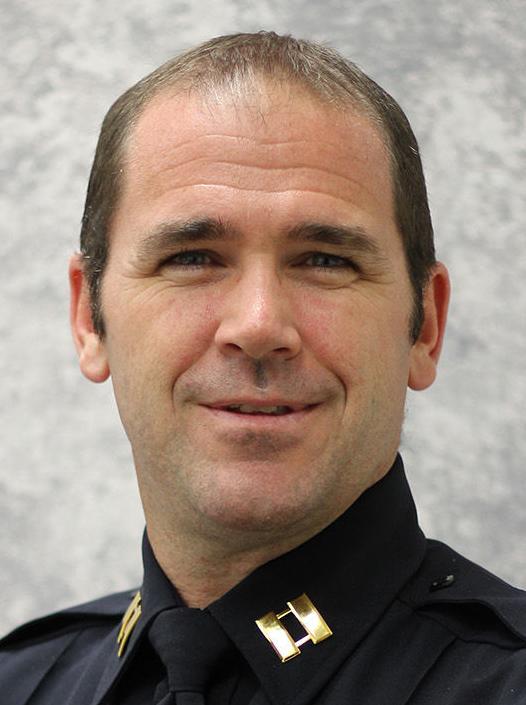 "The drug issues within our community are one of the primary drivers of our property crimes, including burglary, theft and forgery," La Crosse police Capt. Jason Melby said.
The community must continue to fight the meth, heroin and prescription drug epidemics while preparing for an influx of Fentanyl cases, Gruenke said.
"Addressing the opioid epidemic will have an impact," Melby said. "But short of statutorily changing personal use possession, we're going to continue to arrest them for felonies."
At eight prosecutors, the district attorney's office is understaffed by five positions, according to a statewide study. State legislators have rejected requests for funding more prosecutors every year since 2007.
"We try to be as efficient as we can and prioritize," Gruenke said. "We're doing the best we can."