EAU CLAIRE, Wis. — An owner of an Eau Claire restaurant is accused of sexually assaulting a second female employee at the establishment after closing hours.
The second woman accused Filiberto M. Rivera, 53, of Onalaska, of having unwanted sexual contact with her while she, Rivera and the bar manager were drinking wine after closing hours in the spring of 2016.
Rivera was charged in May with a felony count of third-degree sexual assault after a 20-year-old employee said Rivera assaulted her after giving her a margarita that made her "really drunk, really fast."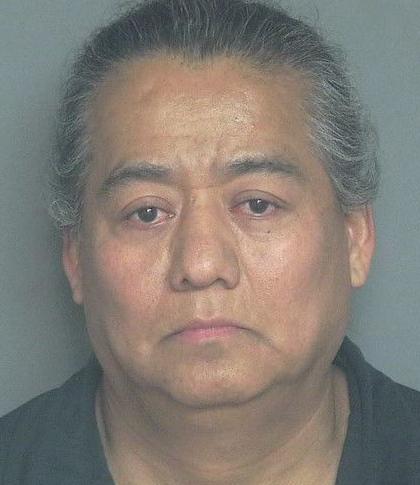 A felony count of second-degree sexual assault was filed in connection with the second woman.
Rivera, who is free on a $5,000 signature bond, returns to court July 30 for a preliminary hearing.
According to the criminal complaint:
The second woman came forward in late May to report that she had worked at Manny's Cocina, 4207 Oakwood Hills Parkway, for a couple of months in the spring of 2016 and quit because of what happened to her the last night she worked.
The woman was asked to stay after closing hours to have a glass of wine with Rivera and the bar manager.
After some time, Rivera asked the woman to get on the bar so he could drink a shot out of her belly button.
The woman said she refused multiple times but finally complied because she felt her job could be in jeopardy.
At one point, Rivera put his hand inside the woman's pants and had sexual contact with her.
The woman said Rivera became visibly frustrated when she put a stop to his sexual advances.
Rivera locked up and they all went home.
The woman said she never returned to work. She said she was asked about what happened, but she was so scared and confused she couldn't tell the general manager what happened.
You have free articles remaining.
Register for more free articles.
Stay logged in to skip the surveys.
The first woman said she was sexually assaulted by Rivera at Manny's at about 10 p.m. on May 4.
The first woman said she was scheduled to close that night and was alone with Rivera when two other employees left after having post-shift drinks.
The woman said Rivera had been offering her alcohol and propositioning her for post-shift drinks for a few weeks. She said Rivera never talked to her when she worked at Manny's last year and thought it odd he started talking to her more often now.
The woman said she doesn't drink often because of her age and agreed to stay and have one drink with Rivera that night to "get it over with."
The woman didn't see Rivera make the margarita but drank it quickly because she wanted to leave right away.
Rivera started to ask her a lot of sex-related questions, which made her feel uncomfortable.
After drinking the margarita, the woman could feel her vision get blurry. She could feel herself talking louder and slurring her speech.
At one point, Rivera pushed the woman up onto the bar, poured alcohol into her belly button and drank it. He did this three or four times.
The woman said she was "frozen in the moment and let it happen." She said she was scared and did not give Rivera consent to drink alcohol off of her body.
Rivera then partially disrobed the woman and twice engaged in various forms of sexual contact.
The woman said she told Rivera to stop and pushed his hands away several times, but he wouldn't listen.
Rivera encouraged the woman to have sex with him but she kept telling him no and pushed him off her.
Rivera finally stopped and the woman got up and put her clothes back on.
Before she left the restaurant, Rivera told the woman she has a nice body and continued to proposition her for sex.
If convicted of all three charges, Rivera could be sentenced to up to 55 years in prison.