A La Crosse man accused of killing his ex-girlfriend suggested her doctor is to blame, according to court documents.
A defense lawyer filed a motion earlier this week implicating another suspect in the death of Erin Somvilai on behalf of his client Erik Sackett, 38, who faces charges of first-degree intentional homicide in her death.
The motion states that Somvilai, who cared for her doctor's son, had a "paid sexual relationship" with her doctor, who also prescribed her the same controlled substances detected in her autopsy report: amphetamine, a drug used to treat attention-deficit hyperactivity disorder, and clonazepam, a drug used to treat seizures, panic disorders and anxiety.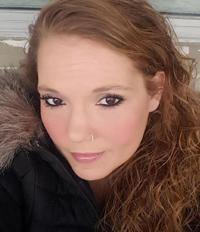 You have free articles remaining.
The doctor's alleged motive, according to court records, is that "Somvilai had confided to multiple people about the source of her extra money and the acts she performed in order to earn it, and also stated her plan to extort (her doctor) for additional money in exchange for her silence."
Her physician was a person of interest, police said, but investigations of him ceased when Somvilai's body was found in Runge Hollow Lake in Vernon County.
During an interview on June 8, before Somvilai's body was discovered June 17, the doctor told police he was worried Somvilai had drowned because she often spoke about going to Sackett's cabin, according to public records.
No charges have been filed against the doctor and the motion is scheduled to be heard at 9 a.m. Sept. 4 at La Crosse County Circuit Court.
---