A Coulee Region native has been spared the death penalty for a second time and will instead spend the rest of his life behind bars.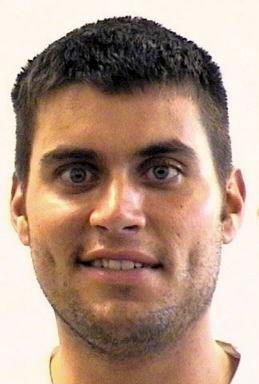 A military panel earlier this month sentenced Senior Airman Andrew Witt to life in prison without parole for the murder of a fellow airman and his wife in Georgia. It was his second sentencing in the case.
Witt, 36, was convicted and sentenced to death in 2005, but a military appeals court in 2016 vacated the ruling and returned Witt's case to a lower court for re-sentencing.
His attorney said the life sentence was delivered July 6 after a three-week trial in which prosecutors again sought the death penalty.
Maj. Christopher Goewert said the defense presented evidence of a traumatic brain injury Witt suffered months before the attack as well as his good behavior during the 14 years he's spent in prison. Witt's family testified that he has remained a central part of their lives and provided emotional support even while incarcerated.
Witt provided a statement expressing remorse and apologizing to the victims and their families, Goewert said.
"The crime was aberrant behavior and was a perfect storm of events/problems/stressors," Goewert wrote in an email. "As his life had value to others, mercy was appropriate."
As part of the sentence Witt received a dishonorable discharge from the Air Force.
A separate panel previously convicted Witt in the 2004 killing of Senior Airman Andrew Schliepsiek and his wife, Jamie, in their duplex on Robins Air Force Base. Witt also was found guilty of wounding Staff Sgt. Jason King.
Prosecutors said Witt killed the couple after they threatened to report that Witt made a pass at Jamie Schliepsiek and had an affair with an officer's wife. They said Witt changed into a camouflage uniform, armed himself with a combat knife and spied on his victims before stabbing all three.
Witt's lawyers did not dispute that he stabbed the couple but contended the killings were not planned.
An Air Force appeals court struck down the original sentence in 2013 after determining Witt's defense attorney failed to look into mitigating evidence. Four judges who had been seated after oral arguments in the appeal did not participate.
That court then reinstated the death penalty with three of those four judges taking part.
The nation's highest military appeals court ruled that the participation of disqualified judges violated Witt's rights and risked undermining public confidence in the judicial process.
Witt, a 2000 graduate of Aquinas High School, was one of just five people awaiting execution in the U.S. military court system, according to the nonprofit Death Penalty Information Center. The government has not executed a service member since 1961, when Army Pvt. John Bennett was hanged after being convicted of rape and attempted murder.
Since the death penalty was reinstated in 1984 there have been 17 service members sentenced to death, according to DPIC; 14 of those sentences were later commuted.
Sign up for our Crime & Courts newsletter
Get the latest in local public safety news with this weekly email.