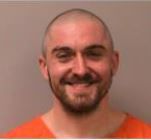 A 31-year-old Holmen man facing multiple charges of sexual assault of a child is back in the La Crosse County Jail after a Jan. 29 incident in the town of Holland.
Christopher M. Devenport was charged Tuesday in La Crosse County Circuit Court with felony false imprisonment, felony bail jumping and misdemeanor battery. He was free on a $5,000 signature bond when the incident occurred.
According to the criminal complaint, a woman told police she met Devenport through Tinder and went to his Amy Drive residence Jan. 29 to "hang out." She told police she brought a bottle of whisky, which she said Devenport quickly consumed.
The woman told police she and Devenport were watching YouTube videos and having a good conversation until he "started going ballistic." She said Devenport pinned her onto a bed, pulled her down by the hair and squished her face with his hand. She said Devenport told her, "I'm facing 70-plus years in prison; you need to do what I tell you." She said Devenport also told her the residence was bugged by aliens and the FBI.
As Devenport began to remove his pants, she said she pushed him off and went to the door before being cornered by Devenport. She said Devenport stared at her with a blank look she had never seen in a human before.
The woman said she managed to elude Devenport and flee the residence. She said Devenport pursued her outside and asked her to return before sending her multiple phone, text and Facebook messages.
The woman said another person was inside the residence during the altercation but made no effort to help despite her screams.
Police interviewed Devenport Feb. 12. He said it was the woman who initiated sexual contact and that no disturbance occurred.
Devenport's other case dates back to September, when he was charged with repeatedly abusing two girls and a woman at a Holmen residence. The most serious charges are three counts of second-degree sexual assault of a child, three counts of exposing genitals to a child, two counts of child abuse and one count of substantial battery. He faces up to 70 years in prison if convicted.
Devenport was originally held on a $10,000 cash bond but was released on the signature bond Dec. 9 by La Crosse County Circuit Court Judge Ramona Gonzalez. Devenport was bound over for trial on the sexual assault charges Nov. 30 and has a March 15 status hearing scheduled.
La Crosse County assistant District Attorney Susan Donskey asked Judge Todd Bjerke to maintain a $10,000 cash bond imposed Feb. 15.
"Given his performance on bond, cash is appropriate," Donskey said.
Devenport's defense attorney Todd Schroeder asked for a signature bond. He said Devenport has a place to live if released and can be subject to GPS monitoring. Schroeder also said Devenport has a relative with a serious illness.
Schroeder added that Devenport "has a very different version of events ... there is a lot to be investigated in this case."
Bjerke declined to change the bond but said he was willing to reconsider if presented with a plan that kept Devenport effectively monitored.
La Crosse County Circuit Court felonies in January
Jamie M. Scafe

Tyler P. Yogmas

Mario S. Street

Tylar M. LeFebre

Gregory Timothy Loftus

Samantha R. Fish

Michael E. Poivey

Peng Lor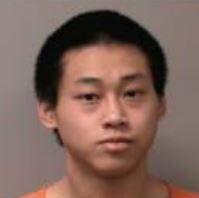 Pedro M. McKee Sr.

Jared L. Cooper
Macey R. Bills

Michael David Mitton

Emily N. Dolan

Teal M. Herold

Jacob C. Vosseteig

Trevor A. Johnson

judge court gavel