MADISON — A 37-year-old Holmen man was sentenced Wednesday to 10 years in federal prison for possessing child pornography.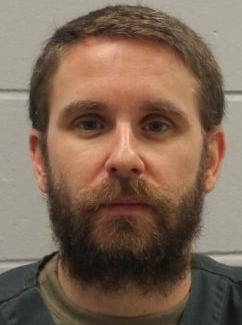 Paul Doucet had pleaded guilty to the charge July 2. He was sentenced by Chief U.S. District Judge James Peterson in Madison.
After serving the prison sentence, Doucet faces 25 years of supervised release.
FBI agents executed a search warrant at Doucet's home May 17 and found numerous thumb drives and a computer hard drive that were analyzed and found to contain child pornography.
Doucet had depictions of minors — including at least one younger than 12 — on various computer devices.
Doucet was sentenced in 2010 to three years in prison and another five on supervision after pleading guilty to four counts of possession child pornography. Monroe County authorities found thousands of images on computers at his Sparta home in 2008. According to court records, Doucet traded images and videos while accessing unsecured wireless networks in Melrose and West Salem neighborhoods.
According to the Wisconsin Department of Corrections, Doucet was released from prison in 2015 but returned in July for violating the terms of his release.
Doucet was subject to a 10-year mandatory minimum sentence, but Judge Peterson indicated he would impose the same sentence even if it were not required because Doucet had prior offenses involving the exploitation of children, was on supervision for his prior offenses when he committed the crime in this case, and circumvented protections that were in place as conditions of his supervision by the state Department of Corrections to keep him from accessing a computer.
Scott C. Blader, U.S. attorney for the Western District of Wisconsin, said the charge against Doucet was the result of an investigation conducted by members of the Coulee Region Children's Internet Protection Task Force and the FBI. Members of the task force include the town of Campbell, village of Holmen, city of La Crosse and town of Shelby police, and the La Crosse County Sheriff's Department. The state Department of Corrections also assisted.
Blader said the investigation was a part of Project Safe Childhood, a nationwide initiative to combat the growing epidemic of child sexual exploitation and abuse launched in May 2006 by the Department of Justice.
Led by U.S. Attorneys' Offices and CEOS, Project Safe Childhood marshals federal, state and local resources to better locate, apprehend and prosecute people who exploit children via the Internet, as well as to identify and rescue victims.
Angela Blades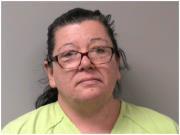 Nicholas Hawkins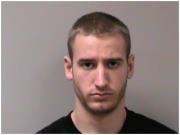 Kerry Johnson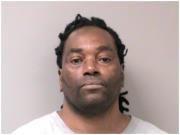 Sean Harnisch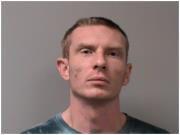 Christopher Mallette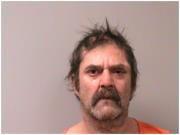 Steven McCurdy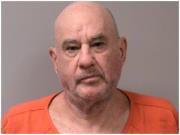 Dano Waller Sr.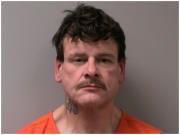 William A. Yegger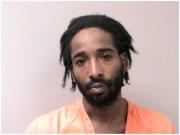 Johnathon A. Steele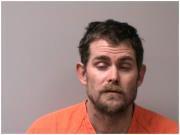 Todd J. Monty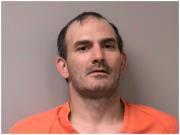 Austin DeAngelis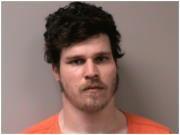 Angela Dahl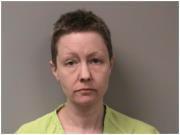 Michael D. Olson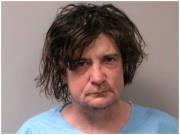 Jovan D. McNell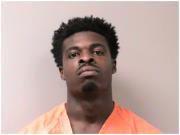 John A. Hricinak Jr.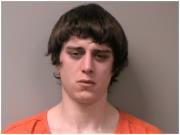 Jesse L. Hermann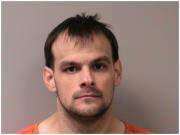 Jeanette L. Finley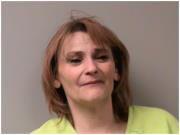 Joan E. Farrington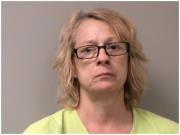 Bobbie Jo Raines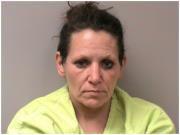 Daniel Hefti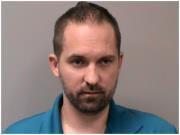 Joshua Tischer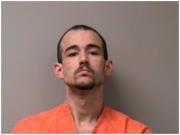 Nicholas R. Hawkins
Nicholas R. Hawkins, 20, of Dakota, Minn., was charged Oct. 22 with attempting to flee an officer and misdemeanor bail jumping. Hawkins was traveling 75 mph in a 40 mph zone Oct. 6 when an Onalaska police officer initiated a traffic stop, according to the complaint. Rather than pull over, Hawkins entered Interstate 90 and sped up to more than 90 mph, crossing into Minnesota, where the officer ended the pursuit, instead locating Hawkins through his license plate registration.
Darrell Preston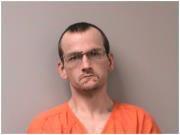 Chue Xiong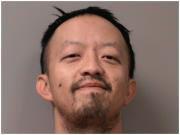 Abraham Freitag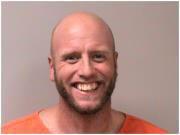 Austin McMahon
Austin McMahon, 18, of 1809 George St., was charged Oct. 19 with physical abuse of a child, strangulation and suffocation and disorderly conduct. On Sept. 22, McMahon placed his hands over the victims face and chest, impairing the victim's breathing, and has previously threatened the victim with a knife, according to the complaint.
Jacqlyn E.N. Scott
Jada E. Trussoni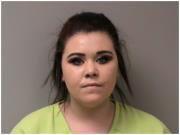 Yovon Boyd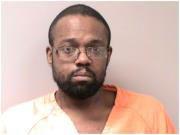 Matthew Petersen
Matthew S. Petersen, 32, of Black River Falls was charged Oct. 17 with possession of methamphetamine, prostitution, possession of THC and possession of drug paraphernalia. Petersen traveled to La Crosse Sept. 26 to meet a woman he believed would have sex with him for money, according to the complaint, and investigators found a vape pen with THC residue, 1.6 grams of methamphetamine and an LSD tablet in his vehicle.
Ryan Schnitzler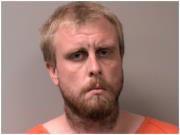 Brittany Niebuhr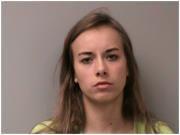 Randy L. Bolstad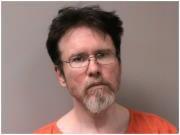 Mathew E. Tukua
Mathew E. Tukua, 33, of 222 Jay St., was charged Oct. 16 with operating while intoxicated (fifth- or sixth-offense), operating with a prohibited alcohol concentration (fifth or sixth offense), operating while intoxicated and causing injury (second and subsequent offense) and operating with a prohibited alcohol concentration and causing injury (second and subsequent offense). Tukua was arrested Oct. 13 after he rear-ended a vehicle at the intersection of King and Fourth streets, according to the complaint. Tukua showed signs of intoxication, and his blood alcohol concentration was more than twice the legal limit. The driver struck by Tukua's vehicle sustained minor injuries.
Nicholas G. Neumann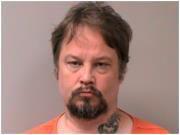 Karen M. Hanford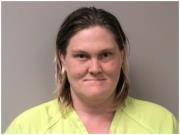 Cassandra M. Francis
Cassandra M. Francis, 19, no permanent address, was charged Oct. 15 with felony bail jumping, fraudulent use of a credit card and possession of drug paraphernalia. She used her mother's debit card without permission, and when she was arrested she had in her possession a device for smoking marijuana, both of which were violations of her bond, according to the complaint.
Jacob Stanles
Shane Golden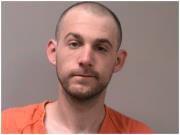 Michael DeGregg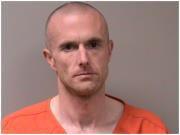 Kyle J. Antony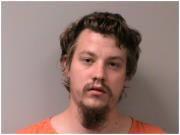 Justin K. Ellis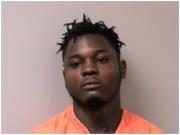 Robert D. Wilson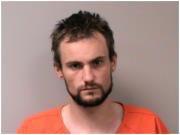 Patrick Emmer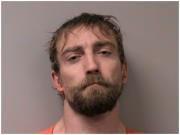 Matthew Campbell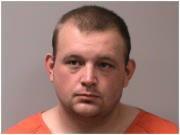 Joshua Doering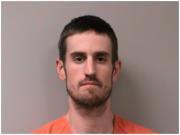 John Cahill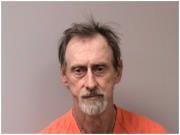 Jennifer Peterson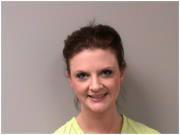 Abraham Freitag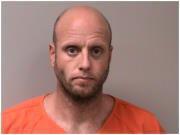 Chad Downs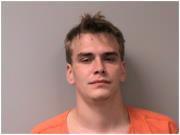 Yee Leng Vang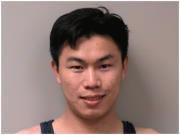 Joan Farrington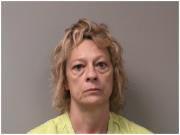 Stuart Yahnke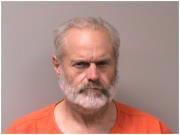 Jamie Kansier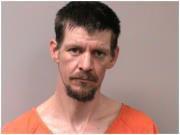 Cody Rinartz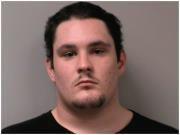 Schams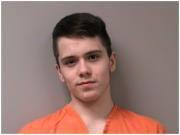 Max O. Stockert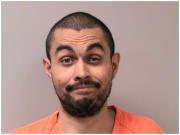 Abraham C. Freitag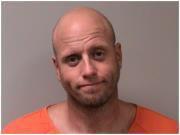 The building at 333 Vine St. is a criminal justice hub. The La Crosse County Courthouse and Law Enforcement Center, which opened in 1997 with …