The La Crosse County Sheriff's Department has fresh evidence to help make the case for an expensive piece of equipment in this year's county budget: Last Friday, a jail inmate had a near-fatal heroin overdose, with drugs supplied by a fellow inmate.
Jailers found 26-year-old Joseph P. Franzoi unresponsive early Friday, his skin turned blue, after a cellmate in Block A yelled for help. Two cans of Narcan nasal spray were administered to revive Franzoi.
Another inmate told investigators that Franzoi had snorted heroin provided by another inmate, 28-year-old Lindsy Mason Jr. of Milwaukee, who was charged Wednesday with delivery of heroin.
According to the complaint, the other inmate told investigators that Mason, who didn't like the jail food, had been trading heroin to other inmates for food from the commissary.

Mason, who has been in the county jail since Oct. 1, denied supplying the heroin to Franzoi, even after investigators told him there was video evidence of him giving a substance to Franzoi that he proceeded to snort.
Last week's overdose was not an isolated incident, La Crosse County Sheriff Steve Helgeson said. Narcan has been administered to overdosing inmates several times this year in the county jail, he said.
"We're having problems in our jail as is every jail in Wisconsin with heroin and methamphetamine being smuggled in," Helgeson said. "It's in such small amounts that it can be easily concealed. … Jailers have caught many inmates trying to bring it in, but there are those that we're going to miss, due to the 'personal places' where they're concealed."

You have free articles remaining.
Jailers do frequent checks of inmates' living quarters and property, regularly bringing in drug-detecting dogs. The problem, Helgeson said, is inmates can easily hide small amounts of contraband drugs in body cavities. If an inmate is suspected of concealing drugs inside their body, jailers have to get a warrant and take the inmate to a medical facility for a doctor to perform a search.
"We've done that a number of times," Helgeson said. "We're aware of the problem, and we're doing everything possible. … The best way to stop this from happening is to catch it before it gets in the jail."
That's where the 2019 La Crosse County budget comes in. Helgeson said Chief Deputy Jeffrey Wolf, who is running unopposed to be Helgeson's successor, included a request in the budget for a security scanner to be placed in the jail's receiving area.
The scanner, which would cost $118,750, is like the ones used in airports by TSA agents, Helgeson said, and the idea is that jailers would be able to stop inmates from bringing drugs in by hiding them in "personal places."
"That's what we're hoping for. It's not a perfect solution, but that's the idea behind it," Helgeson said, noting that it will take some training for jailers to be able to recognize concealed contraband. "You have to really know what you're looking for, but hopefully we'll be able to deter people from trying to bring drugs into the jail."
---
Angela Blades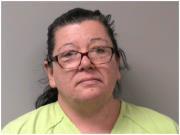 Nicholas Hawkins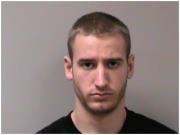 Kerry Johnson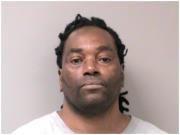 Sean Harnisch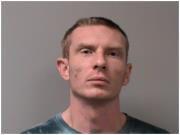 Christopher Mallette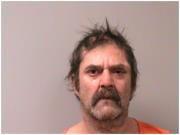 Steven McCurdy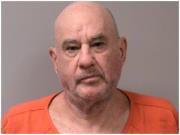 Dano Waller Sr.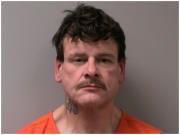 William A. Yegger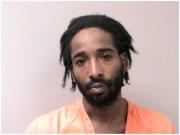 Johnathon A. Steele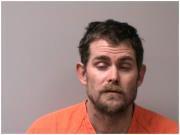 Todd J. Monty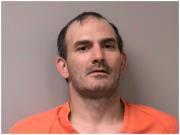 Austin DeAngelis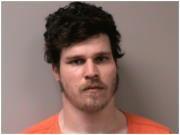 Angela Dahl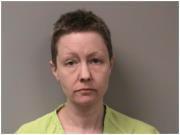 Michael D. Olson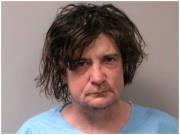 Jovan D. McNell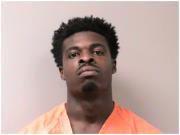 John A. Hricinak Jr.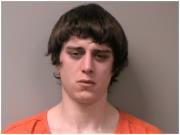 Jesse L. Hermann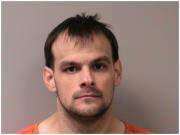 Jeanette L. Finley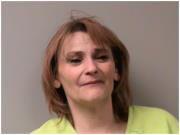 Joan E. Farrington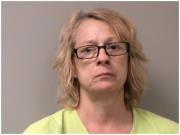 Bobbie Jo Raines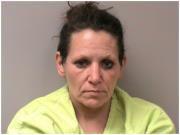 Daniel Hefti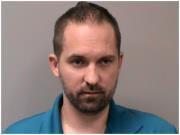 Joshua Tischer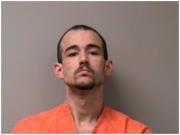 Nicholas R. Hawkins
Nicholas R. Hawkins, 20, of Dakota, Minn., was charged Oct. 22 with attempting to flee an officer and misdemeanor bail jumping. Hawkins was traveling 75 mph in a 40 mph zone Oct. 6 when an Onalaska police officer initiated a traffic stop, according to the complaint. Rather than pull over, Hawkins entered Interstate 90 and sped up to more than 90 mph, crossing into Minnesota, where the officer ended the pursuit, instead locating Hawkins through his license plate registration.
Darrell Preston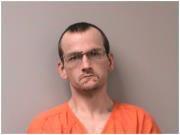 Chue Xiong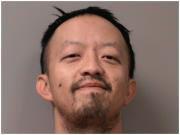 Abraham Freitag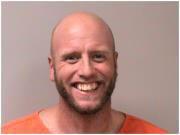 Austin McMahon
Austin McMahon, 18, of 1809 George St., was charged Oct. 19 with physical abuse of a child, strangulation and suffocation and disorderly conduct. On Sept. 22, McMahon placed his hands over the victims face and chest, impairing the victim's breathing, and has previously threatened the victim with a knife, according to the complaint.
Jacqlyn E.N. Scott
Jada E. Trussoni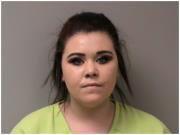 Yovon Boyd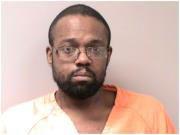 Matthew Petersen
Matthew S. Petersen, 32, of Black River Falls was charged Oct. 17 with possession of methamphetamine, prostitution, possession of THC and possession of drug paraphernalia. Petersen traveled to La Crosse Sept. 26 to meet a woman he believed would have sex with him for money, according to the complaint, and investigators found a vape pen with THC residue, 1.6 grams of methamphetamine and an LSD tablet in his vehicle.
Ryan Schnitzler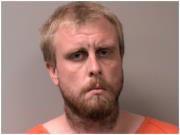 Brittany Niebuhr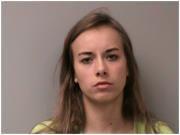 Randy L. Bolstad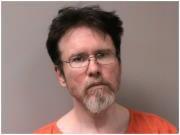 Mathew E. Tukua
Mathew E. Tukua, 33, of 222 Jay St., was charged Oct. 16 with operating while intoxicated (fifth- or sixth-offense), operating with a prohibited alcohol concentration (fifth or sixth offense), operating while intoxicated and causing injury (second and subsequent offense) and operating with a prohibited alcohol concentration and causing injury (second and subsequent offense). Tukua was arrested Oct. 13 after he rear-ended a vehicle at the intersection of King and Fourth streets, according to the complaint. Tukua showed signs of intoxication, and his blood alcohol concentration was more than twice the legal limit. The driver struck by Tukua's vehicle sustained minor injuries.
Nicholas G. Neumann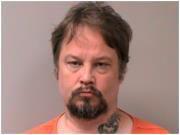 Karen M. Hanford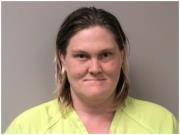 Cassandra M. Francis
Cassandra M. Francis, 19, no permanent address, was charged Oct. 15 with felony bail jumping, fraudulent use of a credit card and possession of drug paraphernalia. She used her mother's debit card without permission, and when she was arrested she had in her possession a device for smoking marijuana, both of which were violations of her bond, according to the complaint.
Jacob Stanles
Shane Golden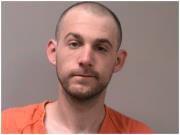 Michael DeGregg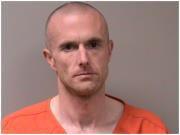 Kyle J. Antony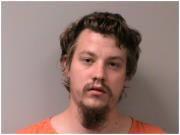 Justin K. Ellis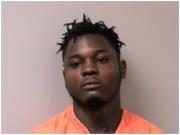 Robert D. Wilson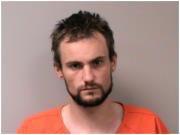 Patrick Emmer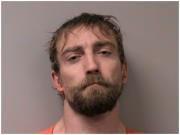 Matthew Campbell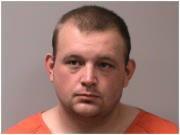 Joshua Doering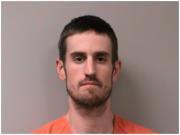 John Cahill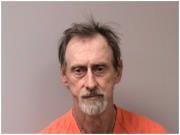 Jennifer Peterson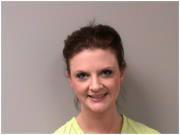 Abraham Freitag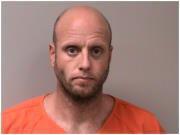 Chad Downs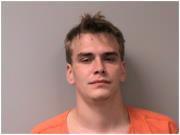 Yee Leng Vang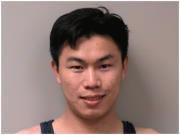 Joan Farrington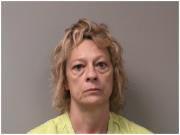 Stuart Yahnke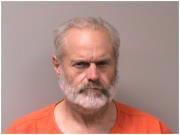 Jamie Kansier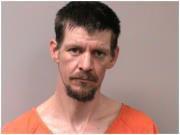 Cody Rinartz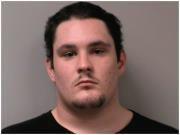 Schams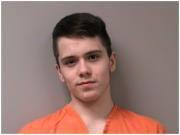 Max O. Stockert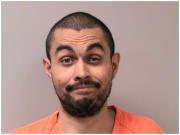 Abraham C. Freitag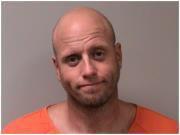 The building at 333 Vine St. is a criminal justice hub. The La Crosse County Courthouse and Law Enforcement Center, which opened in 1997 with …