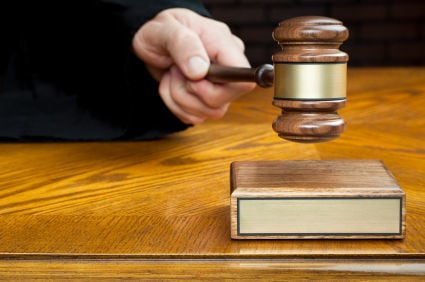 MADISON – A La Crosse woman whose attachment to her boyfriend's dog outlasted her affection for the boyfriend can keep the canine that her ex-boyfriend originally purchased, an appellate judge ruled this week.
In upholding a decision by Circuit Judge Todd Bjerke, a District IV appeals judge concluded that Shawna Hathaway had proven that Ronald J. Greenwood, also of La Crosse, had given her the dog, "Todd" during their relationship.
According to the court documents:
Greenwood acquired Todd, an unspecified breed, a few years before he began dating Hathaway in 2017. Hathaway stayed mainly at Greenwood's house because dogs weren't allowed at her apartment.
Greenwood referred to Todd on his social media as "her (Hathaway's) dog," and as Hathaway's comfort animal. On a post of a photo of Hathaway embracing Todd, Greenwood wrote, "Is it a comfort animal with his human or an animal with his comfort human???"
Hathaway also took Todd to the veterinarian and licensed the dog. Greenwood offered to pay the vet bills.
The couple broke up in January 2020 and Hathaway left with Todd. Greenwood asked Hathaway to return Todd and then had police force Hathaway to do so. After returning Todd, Hathaway filed suit seeking recovery of what she claimed was her property.
In a trial before Bjerke, Greenwood maintained he never gave Todd to Hathaway and he testified that he only said that Todd was hers because, "I wanted you to get better."
Hathaway produced a therapist's note at trial declaring the dog as necessary for her (unspecified) disability.
She also produced 51 pages of documents that included rabies vaccines, veterinary bills, housing documents showing intent to keep the comfort animal, and the dog licenses in her name only.
"What struck the court (Bjerke), was that the dog stopped being a pet and started to become a comfort animal full-time," Bernardo Cueto, Hathaway's attorney, wrote in an appeals brief.
Bjerke was convinced that during their relationship Greenwood agreed that Todd belonged to Hathaway and ordered him to return the dog to her Sept. 25.
Greenwood appealed the ruling contending that there wasn't enough documented proof shown that he gifted the dog to Hathaway. Also, a gift is defined in state law and Bjerke did not adequately explain how the facts of the case satisfied that legal definition.
In writing about proof of Todd's ownership, District IV Judge Rachel Graham noted that both parties showed that Todd had been licensed solely in their name. However, Hathaway had licenses dating to October 2019 while Greenwood could show only one that was obtained after the case was filed.
Graham also wrote that Greenwood forfeited the right to raise on appeal whether he had gifted Todd to Hathaway because he didn't argue it before Bjerke. Even if he had, it still wouldn't have been persuasive, according to Graham.
"I pause to note that, had Greenwood brought this legal framework to the circuit court's attention, the court could easily have found the elements satisfied based on the same evidence and inferences discussed above," Graham wrote in the 11-page opinion.
Attorneys for Greeenwood and Hathaway weren't available Friday morning for comment on the opinion.