The number of private attorneys willing to take on poor people's cases is dwindling, and legal experts warn that Wisconsin's inability to provide indigent defendants with representation is a serious problem in the state's criminal justice system.
According to Randy Kraft, communications director at the Wisconsin State Public Defender's Office, "Wisconsin is at or nearing a crisis point regarding the number of private attorneys who are willing to take state public defender appointments."
The Wisconsin State Public Defender's Office is an independent executive branch agency created in the late 1970s to ensure the constitutional right to an attorney for people too poor to afford one, according to Kraft. The office handles about 140,000 cases a year and provides representation in all 72 Wisconsin counties.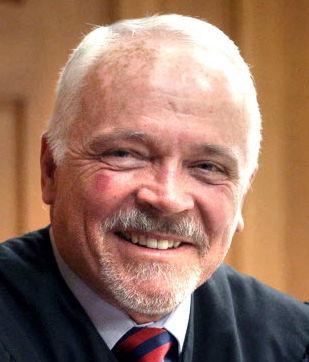 "We stand in 50th in the rate of compensation for attorneys of 50 states. We're the lowest-paying state, and it's going to be something that is not going to get better without somebody doing something about it," said Dale Pasell, a retired La Crosse County Circuit Court judge and the first staff attorney in the Public Defender's Office in 1979.
Hank Schultz, a retired criminal defense lawyer for 39 years, has worked as a private attorney, a public defender and a public defender manager throughout northeast Wisconsin. John Birdsall practices law throughout Wisconsin and has offices in Milwaukee and New York.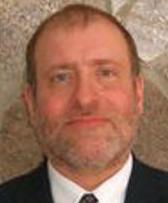 In 2018, Schultz and Birdsall petitioned the Wisconsin Supreme Court to raise the rate of compensation for court-appointment cases. Schultz said they "sought to have the court-appointment rates raised as well as to have the rate paid to the private part of the public defender system raised, or at least declared unreasonable."
The Wisconsin Supreme Court granted their petition to increase the pay rate for court-appointed attorneys to $100 per hour, but the Legislature would have to increase the Public Defender's Office hourly wage of $40 per hour to make that happen.
Schultz and Birdsall are working with Foley and Lardner, an international law firm headquartered in Milwaukee, and the Washington, D.C.-based National Association of Criminal Defense Lawyers want "to develop a comprehensive strategy to deal with raising the rates, and that could include litigation," Schultz said.
This spring they will propose legislation to "both the state Assembly and the state Senate to not just raise the rate but to restructure how the public defender program in the state of Wisconsin is run," Schultz said.
"We are proposing to trifurcate the hourly rate so that the most serious cases are paid at $140 per hour (the federal public defender rate). The intermediate cases would be paid at $120 per hour, and the vast majority of cases would be paid at $100 per hour (the minimum amount the Wisconsin Supreme Court determined to be appropriate)," Schultz said.
Schultz said most lawyers could make some money if the wage increased to $100 per hour, but the $100 doesn't cover the cost of investigators, firm expenses and other resources.
Lawyers who own law firms don't make money on these cases.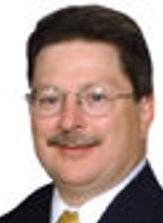 According to Jim Kroner, a private attorney in La Crosse, lawyers lose money when they take on cases from the Public Defender's Office because the $40 an hour doesn't cover overhead such as office rent, malpractice insurance, student loans, etc.
Kroner said the city of La Crosse is suffering as a result of the low wage.
"In Milwaukee or Madison, there's more attorneys, and there's more attorneys in those places for two reasons. Number one, because that's where the law schools are, and, number two, because young professionals, who are young people graduating from law school prefer to live in places like Milwaukee or Madison," he said. "There are young attorneys [in larger cities] who are desperate for business, who are desperate to take cases, just so they have something to work on."
The Public Defender's Office is proposing a pay increase of $40 to $70, according to its proposed 2019-21 biennial budget.
A lawyer defending an indigent client accused of a misdemeanor receives the same compensation as a lawyer defending an indigent client against a first-degree murder charge. Schultz said a raise would help but that $70 is still too low, especially if there is no indexing for inflation.
Schultz said he's not looking for "a temporary fix, a bandaid."
Rep. Evan Goyke, D-Milwaukee, represents the 18th Assembly District. A former public defender staff attorney, he said the problem has reached proportions the Legislature can't ignore.

Goyke said something will be done this year: "I think it's a little bit true that too often the government doesn't act until the problem is so large and so apparent that you can't delay action.
"If we can get $70 an hour passed and we can bring some immediate relief, that's a really, really positive thing," said Goyke. "My immediate concern though is the client that's sitting in that jail cell unrepresented, and if this can bring relief to that situation, then I'm going to work towards it."
The reason it has taken legislatures so long, Goyke explained, is that "budgeting is challenging." Other issues have overshadowed the public defender problem, but he thinks legislators are "raising this issue up to compete with other high-level issues."
Schultz and Goyke both mentioned indexing the new wage to increase with inflation to avoid having to revisit this issue every few years.
"We are proposing that the Public Defender Board hire an administrator to oversee the Assigned Counsel Division. This is the branch of the public defender that deals with private bar lawyers and comprises 40 percent of all cases that come through that agency," Schultz said. "Currently the ACD administrator is hired by the head public defender and has no independent voice when it comes to submitting a budget. Our proposal gives such a voice to the ACD administrator. Over the decades, financing of the ACD has taken a back seat to SPD staff financing. This disparity has contributed the current constitutional crisis. We see this structural change as essential to finally fixing this problem."
Schultz also contended that unqualified attorneys are taking complex cases.
Private attorneys need a certification in order to take on cases from the Public Defender's Office, according to Araysa Simpson, regional attorney manager at the La Crosse Public Defender's Office.
Schultz said, "We want to see tighter certification requirements for taking these cases — which is only fair if more money is being paid. Therefore, more experienced attorneys would get the more serious cases and the less experienced would have to prove themselves first."
"I think that a scale could be reflected in the complexity of cases that are taken," said Goyke. He doesn't think the reimbursement rate should depend on seniority but rather on the complexity of the cases a lawyer has dealt with.
Simpson, who's been in her position for a little over six months, said, "the biggest issue [is] our conflict cases and getting attorneys appointed for those [indigent] individuals." Simpson added that she struggles to find private attorneys because of the $40-an-hour rate.
"The last time the rate was changed was in 1995 — and it was cut. It had reached $50 an hour in court. It was cut to $40 where it remains right now," said Schultz.
Simpson and her staff contact attorneys certified by the Public Defender's Office from all over Wisconsin, as far as Milwaukee, to represent indigent clients in La Crosse.
Simpson and her staff send hundreds of emails, and make several calls a week for each client that they have. While not all indigent people awaiting an attorney are in jail, there's a financial burden to consider when keeping indigent defendants in jail.
According to La Crosse County Sheriff's Office, "the average daily population in 2018 of 193 inmates per day, the cost per inmate comes to $97/day. This figure is based on the $6.8 million jail budget." This includes overhead costs, such as staff wages, maintaining the building and inmates' food.

Chue Yee Xiong, an inmate at La Crosse County Jail, was incarcerated on Dec. 5 and has been in jail for about 57 days without an attorney. Xiong has cost taxpayers more than $5,000, according to the cost per inmate in 2018.
In addition to costing taxpayers money, his statutory right to a preliminary hearing within 10 days of incarceration was violated.
"What judges would be concerned about is you can't go ahead with a preliminary hearing and have the individual represent himself because that would be neither fair — there wouldn't be equality in the law — and it wouldn't fulfill the Sixth Amendment obligation. And you're likely to have a hearing that's meaningless because you'd have to do it again," Pasell said.
Pasell explained that while defendants wait for representation, witnesses, police officers and victims come to court only to be sent away. No one is investigating the indigent defendant's case or interviewing witnesses, and the case is going cold. A defendant can lose employment simply because he or she had no lawyer.
The issue isn't whether an individual is innocent or guilty — that is for the court to decide — but the defendant's right to a lawyer.
"All we want is a functioning system. We're not asking for a Cadillac. We're asking for a used Chevy," said Schultz.