While protests in the wake of the murder of George Floyd in Minneapolis have prompted several La Crosse County law enforcement officials to rethink the way they do things, an examination of eight policy changes being called for by activists shows area officers are trained to those standards.
The policy changes — referred to by activists as #8CantWait — include banning chokeholds, requiring de-escalation, warning before shooting, intervening when another officer uses excessive force, banning shooting from or at a moving vehicle and requiring comprehensive reporting.
The policies are recommended by Black Lives Matter protesters to reduce violence against African-Americans.
The La Crosse Police Department Friday released a report detailing how its policies align with the call and detailing an action plan to make sure everyone understands the policies and standards its officers are held to.
"We're working hard as a department to show our community that we're here to serve them, and that's our entire community," said La Crosse Police Chief Shawn Kudron.
The detailed report, posted on cityoflacrosse.org and shared on the city of La Crosse Police Department Facebook page, lays out each of the eight policies and how they compare to the standards set by the Wisconsin Department of Justice Training and Standards Bureau, as well as the La Crosse Police Department policies.
The La Crosse Police Department eliminated chokeholds from its policies and training in 2015 and Wisconsin does not permit chokeholds to be used as a compliance hold. All officers in the state are trained to de-escalate situations and use the least amount of force necessary, and La Crosse officers receive continual training to reinforce those policies.
"We only want to use that use of force necessary to complete our job safely — safely for us and safely for the individual that we're working with," Kudron said.
Wisconsin "highly discourages" shooting at moving vehicles, and La Crosse policy outright forbids it except "as a last resort in the defense of oneself when s/he reasonably believes s/he is in imminent danger of death or great bodily harm. As a last resort in the defense of another who the officer reasonably believes is in imminent danger of death or great bodily harm."
"I think our community has grown to expect a certain standard of policing here. When officers arrive on scene, there is a measure of professionalism that is expected," Kudron said.
If a policy is violated, there is an internal investigation and a wide variety of responses available depending on the severity of the violation, which range from additional training to disciplinary action. Records of the investigation are retained by the police department's Human Resources Department.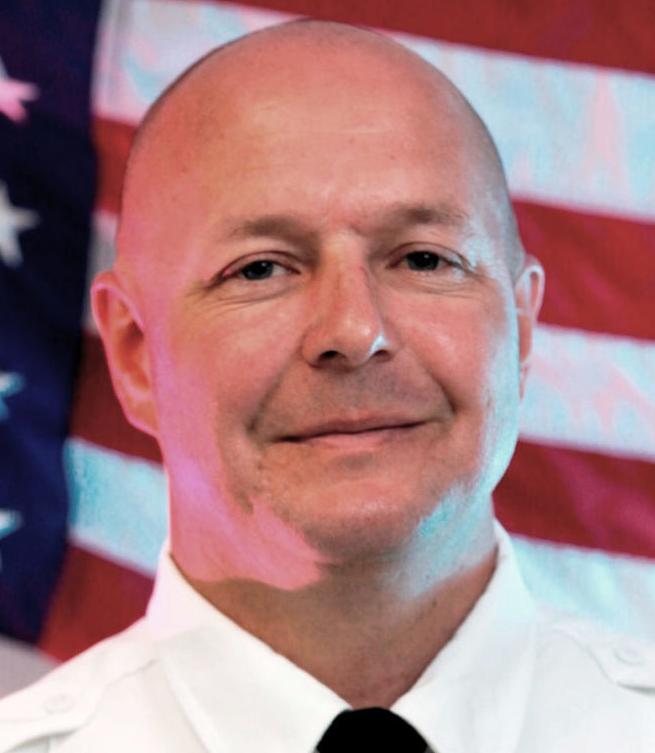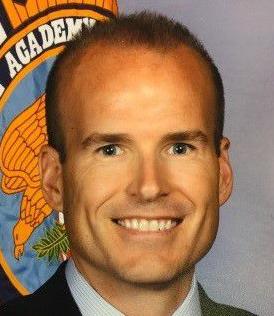 In Holmen, the policies are similar. Officers are trained to control the situation by talking to people, rather than using force, said Holmen Police Chief Shane Collins.
"The biggest thing I tell my guys is 'use your mouth, that's your best tool,'" Collins said.
The same is true in Onalaska, said Chief Charles Ashbeck. Officers follow a use-of-force continuum that begins with their mere presence and lays out specific scenarios where other actions are allowed.
"That's the way we train. If it's possible to do, then we should be doing that," Ashbeck said.
The only exception is a deadly-force situation, where someone has shown intent to commit harm to either a law enforcement officer or an innocent.
For example, if someone is driving a car toward a crowd of people or pointing a gun at another person in an active shooter situation, then the officer might skip the lower levels of the use of force continuum, because they would be less likely to be effective.
"It depends on the scenario and what the officer would be deemed effective or ineffective," Ashbeck said.
Every use of force is required to be documented in a report, which is a public record, and if someone is killed, the incident is investigated by an outside agency as a requirement of Wisconsin state law.
"We welcome that. We want an outside, unbiased agency come in and look that over," Ashbeck said.
In Onalaska, while there is not specific language spelling out that an officer has a duty to report excessive force, it would fall under officer misconduct, and any officers who witness it without reporting it would need to answer for that decision, the chief said.
"That officer would be in some trouble," Ashbeck said.
Other law enforcement agencies in the county follow the same standards, which are required by the Wisconsin Department of Justice Training and Standards Bureau.
"I think Wisconsin is a step above a lot of states in all these things, which is good," Collins said.
However, leaders think they can do better at meeting the spirit of the policies activists are calling for.
"I think in the greater La Crosse area, we are moving in the right direction there, but we also recognize that we can always improve, that we can always get better. We want to seek the best practices that will help us do our job," Kudron said.
As part of the review, the La Crosse Police Department determined it can add language to its policy manual to reinforce the policy that prohibits choke holds and implement department-wide training; specifically add the term de-escalation and retrain with a new emphasis on it; and add language to its Code of Conduct specifically addressing what it calls "Contact Officer Override."
"Contact Officer Override" is a concept that requires another officer present to intervene if the "contact officer" — the officer who has direct contact with a person — begins to behave inappropriately. The state of Wisconsin training standards call for officers to intervene if a situation gets out of control, even if that means physically separating the officer from the subject.
The La Crosse Police Department plans to add that language to its official policies and follow it up with scenario-based training.
The Holmen Police Department announced last week that it will start documenting its use of force in a separate form beginning this week. While officers already included every incident in its reports, the separate form will make it easier for the public to review use-of-force incidents.
Village President Patrick Barlow, Village Administrator Scott Heinig and Collins announced the page Wednesday in a joint statement released on Facebook.
"With heartfelt respect, the Village of Holmen deeply empathizes with the pain and concerns expressed by millions of Americans across our nation regarding impacts of racism related to abusive policing or governmental structures in general," they said.
"Here in the Village of Holmen, it is paramount our residents and business owners know, that our fundamental purpose and the very reason we exist, is to ensure that all of our residents and business owners, including those of diverse backgrounds, feel safe and secure and can first and foremost, trust that we are here to serve and protect them."
Collins has organized a cultural diversity training exercise for his officers each year, bringing in educators to teach them about people from all kinds of backgrounds, including people on the autism spectrum and those in the Hmong community.
"Holmen just keeps growing and growing and growing, so I want to make sure our officers are familiar with diverse cultural backgrounds," Collins said.
Sign up for our Crime & Courts newsletter
Get the latest in local public safety news with this weekly email.