A Wednesday traffic stop for a probation warrant led to multiple drug charges for a La Crosse couple after the Wisconsin State Patrol found nearly a pound of methamphetamine in their car.
Seth M. Strand, 31, and Shelby L. Roubideaux, 26 — both of whom have a history of drug-related charges and were on probation — were stopped at 1:36 a.m. Wednesday at the Onalaska Walmart parking lot after a state trooper ran their car's registration and found Strand, who was driving, had a warrant for his arrest.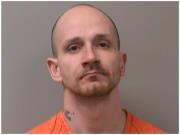 According to the criminal complaint, law enforcement officers searched the vehicle and found 421.5 grams of meth in a black lock box, which has a street value of about $18,000, according to authorities.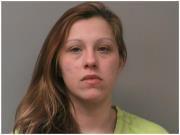 The find prompted officers to search their residence on the 1100 block of Caledonia Street where they found three fake $20 bills, as well as several meth pipes, gem bags and scales used to weigh meth when packaging it for sale, according to the complaint. They also found 1 gram of meth.
You have free articles remaining.
Strand and Roubideaux were each charged in La Crosse County Circuit Court with possession with intent to deliver methamphetamine possession of methamphetamine, maintaining a drug trafficking place and possession of drug paraphernalia, all as a party to a crime and repeat offenders. Roubideaux was also charged with two counts of felony bail jumping as a repeat offender.
According to court records, Roubideaux was convicted in December of possession with intent to deliver methamphetamine and was accused in September of possession of meth and possession of an illegally obtained prescription in Monroe County.
Strand has a history of drug crimes dating back to 2007, when he was charged with possession of narcotics. He was convicted in 2017 and 2018 of possession with intent to deliver methamphetamine, in 2016 of possession of methamphetamine and in 2015 of felon in possession of a firearm.
Prosecutor Garrett Johnson argued for a high cash bond for both Roubideaux and Strand, saying, "The allegations are extremely serious given the quantity of substance involved."
He went on to say that neither imprisonment nor being on probation or bond has stopped the pair from dealing meth in the area.
Judge Scott Horne ordered a $20,000 cash bond for Strand and $10,000 cash bond for Roubideaux.
Both are also being held by the Department of Corrections for probation violations.