La Crosse County Circuit Court Judge Ramona Gonzalez isn't backing down after an assistant police chief called her out after a shooting suspect was re-arrested earlier this week in a drug bust just four hours after posting the $2,500 cash bond Gonzalez had set.
Gonzalez used the first few minutes of her time presiding over Friday's intake session to talk about the role of bond, a day after La Crosse Assistant Police Chief Rob Abraham complained about the case in a department release headlined "The Revolving Door of La Crosse County."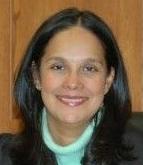 Gonzalez said she wouldn't give interviews, tweet or talk to media but would instead "educate" people at court about the different branches of the justice system and their function.
"I am not the queen although I wish I was. I do not just get to set willy nilly what I want," Gonzalez said. "It is not my job to set (bond) and to rule based upon anger, or what other people think, but about justice and the law."
She commented on the role of police.
"Law enforcement has a very important role. Their job is to intervene in the first instance, to arrest when they have probable cause," Gonzalez said. "They don't get to arrest anybody who they feel like. They arrest individuals that meet the criteria for arrest and probable cause."
She explained her job as a judge setting bond: "The purpose of bond is not to keep you in jail just to keep you in jail, but to keep you in jail until it can be determined that you can be released with the certainty that you will return to have justice be done."

Jesse Turnmire, 29, of Bangor, was arrested Wednesday night, about four hours after being released from jail. According to a criminal complaint, investigators heard him speaking with Matthew "Big Ears" Symitczek, 32, who told Turnmire he was staying at the Candlewood Suites and would pay the $2,500 bond.

Investigators knew Symitczek was using and selling methamphetamine in the La Crosse area, according to the complaint. Turnmire was arrested about 10:30 p.m., carrying 10 to 15 grams of methamphetamine.
You have free articles remaining.

Authorities also discovered a large amount of cash and a pellet handgun in Turnmire's vehicle, along with a box of handgun ammunition, more methamphetamine and suspected heroin in Symitczek and Turnmire's hotel room.
Turnmire was charged Friday with possession with intent to deliver methamphetamine and three counts of felony bail jumping, all repeat offenses. Symitczek was charged with possession with intent to deliver methamphetamine, possession of drug paraphernalia and three counts of felony bail jumping.
Gonzalez set Turnmire and Symitczek's bonds at $10,000. Conditions of both their bonds are drug testing with Justice Support Services and having no contact with each other.
"Mr. Turnmire is the perfect example of how each element of the system of justice does its job. I did my job, Mr. Turnmire, by setting your bond by what I believe is an appropriate amount to continue appearances," said Gonzalez. "Thank you for demonstrating to my community that the system works, Mr. Turnmire."
Abraham on Thursday said Turnmire had presented a danger to the community after the initial shooting incident and that Gonzalez should have set a higher bond.
"Firing bullets into a house is a serious community safety issue. In this incident I don't believe that community safety was considered by lowering the bond. I don't understand why our judges keep letting felons with guns consistently back onto the streets," Abraham said.
Turnmire's next court appearance is Dec. 27 and Symitczek's is Jan. 3.
---
Tammi J. Reed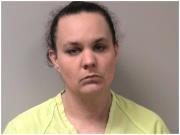 Christopher P. Polus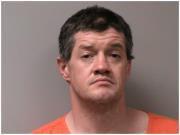 Chue Yee Xiong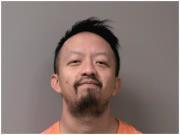 Austin J. Olson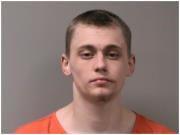 Nicole E. Aarstad and Phillip L. Dickey
Nicole E. Aarstad and Phillip L. Dickey were charged Dec, 27 after authorities discovered methamphetamine in a vehicle in which they both were in, according to the complaint. Aarstad, 37, of La Crosse, was charged with possession of methamphetamine. Dickey, 35, of Onalaska, was charged with possession of methamphetamine, possession of THC and possession of drug paraphernalia, all repeated offenses.
Jeremy Allan Kline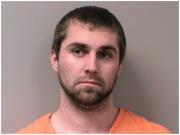 Nichol A. R. Farley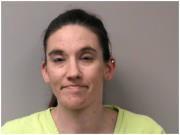 Kymberly C. Cole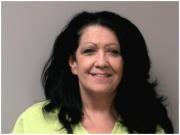 Cody A Brantner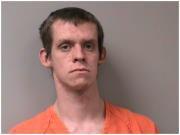 Max G. Pretasky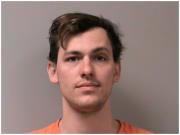 Ronald M. Wright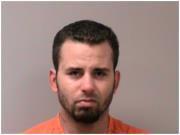 Phillip S. Dunn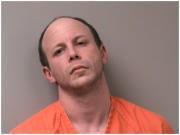 Bryce D. Boncouri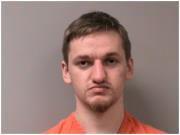 Lynzee J. Berkley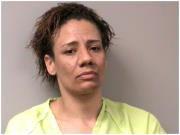 Karen L. Carter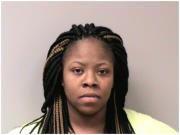 Peng Lor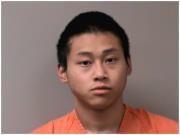 Jesse R. Turnmire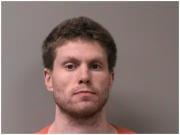 Sophie R. Yang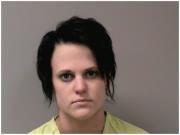 Jeffrey M. Sampson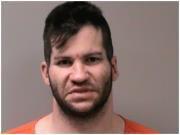 Jeremy J. Degenhardt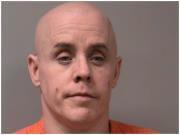 Johnathon R. Prindle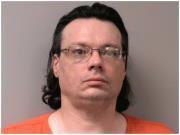 Marcus J. Walker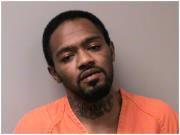 Rashaad S. Riley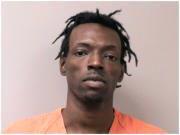 Michael R. Nelson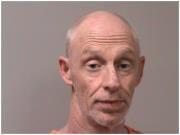 Jacob D. Dolan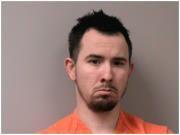 Kathryn J. Hauser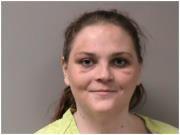 Larry A. Baldwin Jr.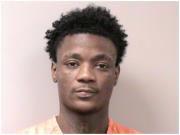 Sean C. Johnson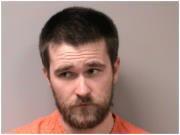 Walter Deyunta Walker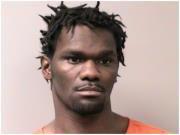 Emmanuel Hunt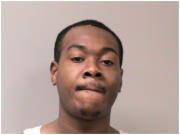 Gregory T. Simmons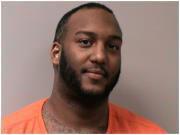 Arnell Reynolds
Arnell Reynolds, 57, 406 S. Main St., was charged Dec. 12 with strangulation and suffocation, misdemeanor battery and disorderly conduct, all counts of domestic abuse. Reynolds was arrested after a physical altercation with his girlfriend, according to the complaint.
Michael K. Manning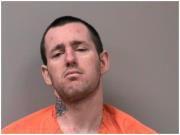 Nicholas R. Hawkins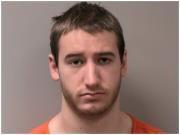 Jesse Rees Kirk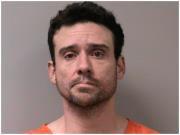 Craig A. Seidel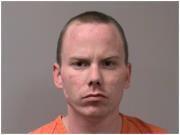 Collin D. Mossholder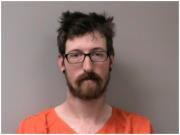 Keith R. Kirchner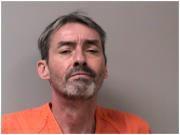 Cayden J. Smith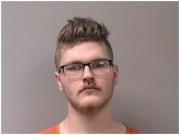 David F. Peaslee II
Cody J. Kneifl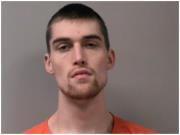 Joshua R. Harris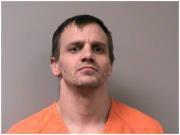 Misty L. Johnson
Misty L. Johnson, 42, Mindoro, was charged Dec. 6 with possession of a firearm by a felon. Johnson was arrested for possession of a firearm after a felony conviction, according to the complaint.
Chue Yee Xiong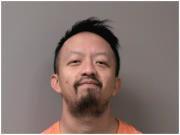 Jedd T. Monsoor
Jedd T. Monsoor, 39, of Holmen, was charged Dec. 5 with aggravated battery (intentional bodily harm, domestic abuse). On Nov. 22, law enforcement were dispatched to a residence in Holmen, where a woman said Monsoor had thrown her into a door. The woman also told police that she tore a ligament in her left thumb during an argument with Monsoor in October, according to the complaint.
Jesse Rees Kirk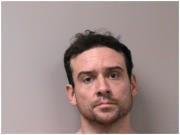 Michael R. Hanson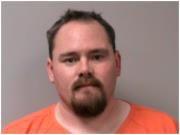 David A. Fox Jr.
David A. Fox Jr., 36, of Tomah, was charged Dec. 5 with being a fugitive. Fox has an outstanding warrant in Shawnee County, Kan., where he faces charges of aggravated domestic battery.
Jerry D. Berry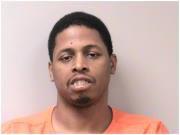 Bryant J. Swiggum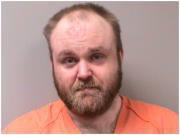 Danielle A. McGinnis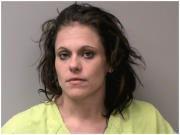 Matthew B. Sibley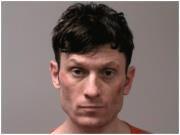 Dustin L. Olson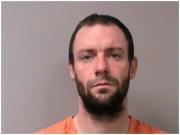 Robert Patterson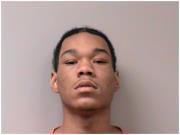 Victor S. Johnson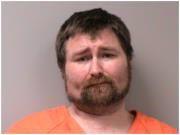 Kiyah S. Hatlan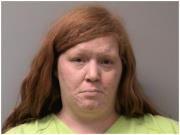 The building at 333 Vine St. is a criminal justice hub. The La Crosse County Courthouse and Law Enforcement Center, which opened in 1997 with …