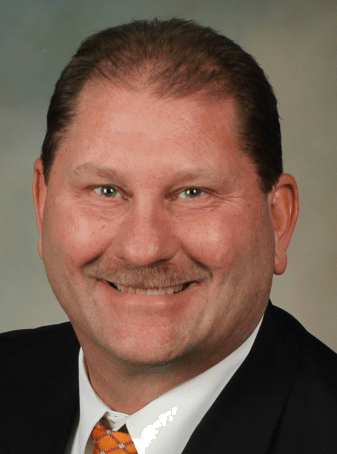 La Crosse County law enforcement agencies were adjusting to the coronavirus pandemic Wednesday by taking measures to reduce the number of people — inmates and visitors — in the La Crosse County Jail.
Officers are doing what they can to reduce trips to the La Crosse County Jail, screening people for symptoms during the booking process and taking advantage of Tuesday's judicial order allowing them to issue signature bonds for misdemeanors and non-violent felonies.
Law enforcement personnel Tuesday were granted the authority to issue signature bonds for misdemeanors and non-violent offenses by the La Crosse County Circuit Court; however, that's by no means a get-out-of-jail-free card, according to La Crosse County Sheriff Jeff Wolf, especially when it comes to violent felonies.
"There's no question, they're still going to go to jail. By all means, it's not a free pass for everybody," he said.
Police officers and sheriff deputies will have the option to issue signature bonds to avoid a trip to the La Crosse County Jail and keep the numbers of people in custody down to reduce the risk of spreading the coronavirus.
The move was only part of the court's effort to comply with health officials' recommendations to help contain the virus.
"We're not going to jeopardize public safety, but we're going to do our best to protect jail staff," Wolf said.
However, just because officers can issue signature bonds, doesn't mean they necessarily will in all incidents. It's a matter of balancing the public health and safety of the community.
"This is just giving us a broader way to approach incidents where we would need to take somebody into custody and charge them with a crime," La Crosse Police Chief Shawn Kudron said.
Officers will have the authority to issue a signature bond and set an initial appearance for 45 days out if they believe the person will not present an immediate danger to the community. The defendant would need to appear; if not, a judge would issue an arrest warrant.
"We're balancing this information on the safety of our citizens and the specific incidents that are happening," Kudron said. "There are still some people who are going to need to be taken to the La Crosse County Jail."
Kudron said officers were being "extremely judicious" with domestic violence cases.
"We're being very careful with those. We're looking at those very thoroughly," he said.
While most domestic violence incidents are misdemeanors, some can be very violent. Officers are depending on a pre-existing lethality assessment, oversight from supervisors and guidance from the La Crosse County District Attorney Office.
"This discretion is just simply allowing us different ways to essentially do our job at this point," Kudron said.
Law enforcement can also speak to a judge if they have any questions.
When it comes to the jail, the sheriff has been working with sheriffs across the state and with the Department of Corrections to determine and share best practices.
People who are taken to the jail are screened for symptoms during the booking process.
"Right now our medical provider has a screening process. If they show the symptoms, we've got medical contacts to determine if somebody needs to be tested," Wolf said.
Wolf has eliminated public access to the jail, including visitors and volunteers, and opened up private cells during the day to give inmates more room to maintain social distancing recommendations. The jail also has medical areas designated for individuals with communicable diseases.
Wolf said he was confident that the jail could handle a case of coronavirus if one was found in the jail, saying La Crosse was ahead of the curve.
Kudron's department is prioritizing ensuring continuity of service and ensuring public safety, he said, even if it means doing more interviews and meetings by phone or teleconferencing.
"The police department is here and doing everything we can during this time to keep the community safe, continue serving our community and doing what we can to get through this time," Kudron said.
Concerned about COVID-19?
Sign up now to get the most recent coronavirus headlines and other important local and national news sent to your email inbox daily.