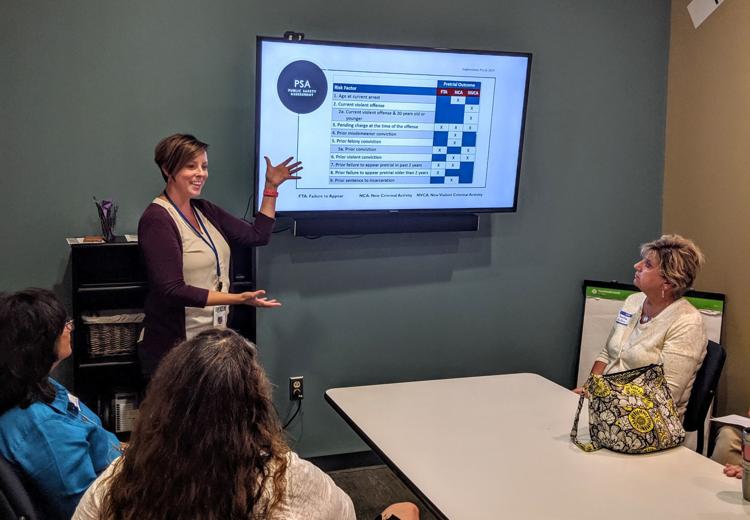 What happens within the La Crosse County Circuit Court system before a person accused of a crime gets a trial has changed this year as officials test a new assessment program and get used to having a body scanner in the jail.
The Criminal Justice Management Council Monday hosted a tour of the pretrial process for state Sen. Jennifer Shilling and Rep. Jill Billings, walking them through the changes and sharing some of their recommendations for other counties.
La Crosse is one of seven counties chosen for a pilot program to implement a new pretrial risk assessment that helps court officials make bond and bail decisions that balance competing goals of protecting the public, assuring the accused appear in court and preserving the constitutional rights of people awaiting trial, said Justice Support Services Manager Mandy Bisek.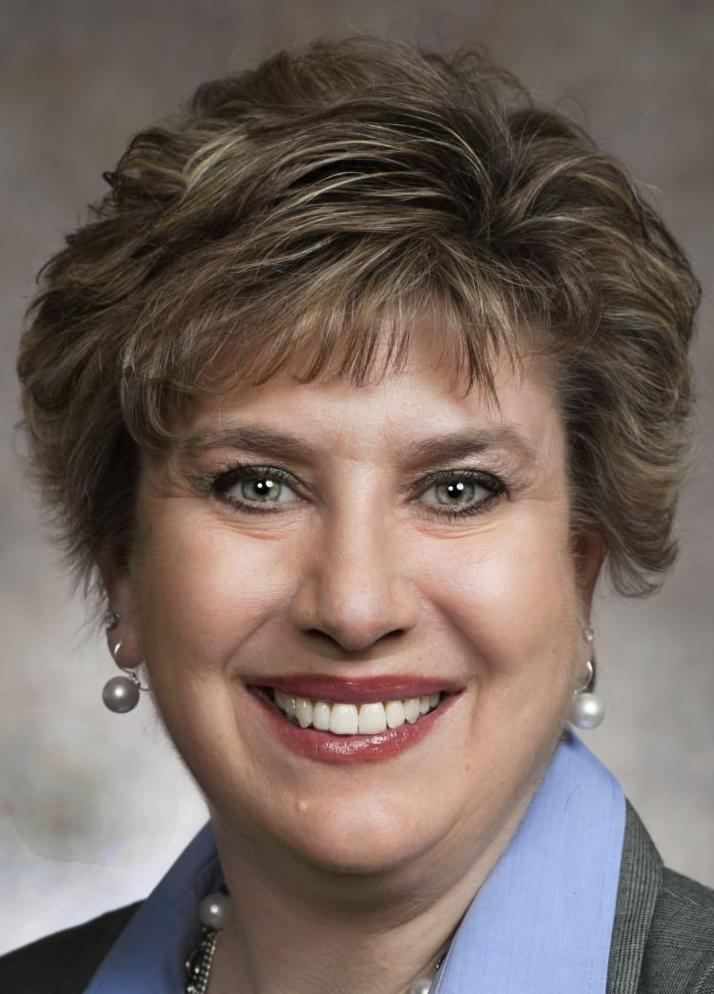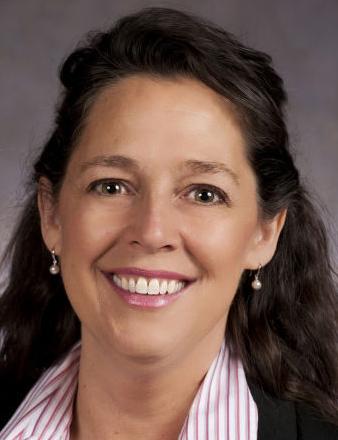 "When we look at pretrial justice, it's a delicate balance," Bisek said.
The assessment uses factors including risks such as failure to appear, new criminal actions or violent criminal actions, as well as the needs of the person and special conditions like GPS monitoring, level of supervision and drug and alcohol testing. It uses those factors to place the person on a release condition matrix with different levels that help the court determine how risky it is to let a person out of jail before trial.
The assessment is based on research by the Arnold Foundation, Bisek said. The research showed it worked in other communities, she said.
"The instrument is valid on a large population. It has not been validated on our local population, which is the goal of this particular pilot," Bisek said.
As part of the pilot program, the county will report back data on the outcomes of cases, comparing them to baseline data from 2016-17.
Register for more free articles.
Stay logged in to skip the surveys.
According to a random sample of 300 cases, La Crosse County had a 77% release rate and of those 77% of people accused and released, 80% appeared in court and 61% did not commit a new crime while awaiting trial.
"This is our baseline to compare to, but quite honestly, it's pretty good," Bisek said. "If we only improve from there it's pretty fantastic stuff."
Legislators also looked at the booking area in the jail to learn more about the body scanner installed earlier this year.
La Crosse County Sheriff Jeff Wolf said the body scanner has had a positive impact on the jail.
"Inmates are reacting. Where before we quite frequently would have an overdose or symptoms of it, I think we've had one since we've gotten this," Wolf said, and they suspect that person ingested the drugs before arriving at the jail.
Staff members feel it's safer and inmates get along better without access to drugs, he said.
Shilling praised La Crosse County for looking at things holistically and for officials' foresight.
"Other counties are looking to La Crosse County for best practices, and being part of this seven-county pilot program on this assessment tool demonstrates that they want to work with the whole system from intake and booking to appearance in court to services afterwards," Shilling said.
"I think having a comprehensive approach is more cost effective than just throwing them into the jail," Shilling said.
Billings has heard from community members who are worried about safety, she said, which is why she took advantage of the chance to learn more about how the county keeps the community safe.
"It was a nice opportunity to come and learn how the county addresses the balance of justice and safety, and clearly they are doing a very good job with evidence-based assessments and programs to keep people who should not be in the jail out of the jail," Billings said.