Prosecutors filed a conspiracy charge Wednesday against a La Crosse man connected to a drug-trafficking operation that authorities now say involved the distribution of kilograms of methamphetamine.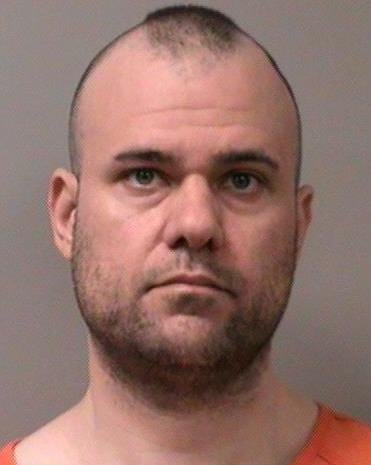 The charges say Adam Duenkel, 37, was distributing meth he got from Roberta Draheim and others who were indicted last month on federal drug charges.
Agents with the Drug Enforcement Administration began investigating Draheim and her co-conspirator in August, according to the criminal complaint filed in La Crosse County Circuit Court.

Draheim received packages mailed from California, each containing ¼ to 2 pounds of meth, the complaint stated. Cash was mailed back to various addresses in California.
Agents on Oct. 16 seized a package containing one pound of meth mailed from California to 303 S. Eighth Ave. in Onalaska and observed Draheim and Ryan Koenig awaiting the delivery.
A federal judge in December authorized a wiretap on Draheim's cellphone. Agents learned through her phone calls that Draheim was distributing meth in La Crosse and that Duenkel was buying it from her and re-distributing it to his associates, according to the complaint.
Agents believe he bought at least an ounce from Draheim in December and observed drug-related text messages between the two, the complaint stated.
Authorities arrested Duenkel on April 23, when he admitted to buying meth from Draheim for his own use.
Duenkel, of 4625 Mormon Coulee Road, No. 25, was charged with conspiracy to commit delivery of meth, a felony punishable by up to 7½ years in prison. His preliminary hearing is May 16.
Draheim, 51, and Koenig, 22, of Onalaska were indicted last month in U.S. District Court in Madison for conspiring to distribute at least 500 grams of meth between October 2016 and February.
Also charged in the indictment were Mary Price, 51, of North Hills, Calif., and Samuel Stanles, 26, Eric Eckhoff, 24, and Tom Lewis, 28, all of La Crosse.
Authorities found 3 ounces of methamphetamine in Draheim's bedroom at 2015 Kane St. last summer, according to court records.
Draheim was previously charged in state court with drug possession after the Feb. 5 death of her daughter, Britney Masewicz, 25.
Draheim found her daughter unresponsive in bed with her two young children at the home they shared, according to La Crosse police reports. Draheim told police that Masewicz was searching for heroin the evening before to ease tooth pain.
Police found meth and drug paraphernalia throughout the house, and small bags with trace amounts of methamphetamine and a BB gun in Draheim's bedroom, according to the criminal complaint. Officers also found a plastic bag with a residue consistent with heroin in the living room.
An autopsy performed on Masewicz's body revealed no obvious cause of death. Toxicology results are not available.