A La Crosse man charged with sending nude photographs of his ex-girlfriend to her boss will serve six months on probation.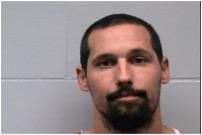 Mark Wirts, 32, must also complete 75 hours of community service and pay a $443 fine under the sentence imposed Wednesday by La Crosse County Circuit Judge Scott Horne.
"I really hope this is the last time we see you in the criminal justice system. You created harm to (the victim), and it appears you are coming to grips with that," Horne said. "This conduct can in no way, shape or form be accepted."
Wirts on Aug. 9, 2016, texted two photos of his ex to her boss after months of contacting the woman and, at least once, following her in his vehicle, according to the complaint. He also threatened to send the photographs to her parents after she terminated their relationship.
He pleaded guilty to publishing a sexually explicit image without consent, a misdemeanor, while felony charges of stalking and threatening to communicate derogatory information were dismissed. Wirts complied with bond during his case, enrolled in counseling and wrote letters of apology to the victim and her boss.
Wirts, who is employed and providing for his four children, told the judge his conduct was an impulse reaction to a breakup after long-stemming abandonment issues and that he did not consider the impact it would have on the victim. Prosecutors agreed to leave the sentence to the judge's discretion, while Wirts' attorney requested a fine.