MADISON — A La Crosse man who fired a handgun into the air outside of a Third Street bar last summer was sentenced Thursday in federal court to 2½ years in prison for unlawful transporting a firearm.
Robert J. Powell IV fired the shot because he was startled by seeing a man, back on the street on bond, who had shot him in December 2018, his attorney, Ericka Bierma said.
"It was like a PTSD (post-traumatic stress disorder) response," said Bierma, who asked for a three-year sentence.
Powell, 29, said he was "just reacting," and was afraid of getting shot again.
Assistant U.S. Attorney Rita Rumbelow asked for a sentence within the advisory federal guidelines which, in Powell's case, ranged between 46 and 57 months.
A video of the shooting showed that, although Powell didn't point the gun at anyone, "lots of people and cars were present," and the shot Powell fired still posed a risk to them, Rumbelow said.
"Being intoxicated doesn't negate his intent or minimize his conduct. Also, the gun hasn't been recovered adding to the danger to the public," she said.
Bierma asked for leniency, saying Powell's past drug offenses were relatively minor, he hadn't ever been incarcerated for more than nine months and a sentence of four years or more wasn't the type of progressive punishment that defendants should receive.
Powell's life "went off the tracks" after his parents' divorce, she said. Although he attended college and played basketball, his need for drug treatment now is critical, Bierma said.
District Judge James Peterson asked Powell what led to his being shot about two years ago.
"Just hanging with the wrong people. There was a big argument, which led to a big fight and a man shot into the crowd at me and another man," Powell answered.
Peterson rejected Powell's "just reacting" explanation for firing the shot, saying that he first had to react and get the gun.
"This wasn't an instantaneous bad decision. Deciding to shoot up the street wasn't a responsible decision and the people you chose to associate with wasn't responsible behavior," the judge said.
"You act like a teenager and your decisions lack maturity," Peterson said.
Despite playing for the La Crosse Showtime basketball team and volunteering for youth basketball programs, Peterson called Powell a "train wreck" as a citizen and as a boyfriend to a woman with whom he has two young children.
Although Peterson said he had concerns about Powell's future, he was giving him "a break" with a sentence of 2.5 years instead of four or more because it "may get you to change your life."
Powell's sentence is to be followed by three years' supervised release.
Peterson ordered Powell's federal sentence run concurrent to any sentence he may receive if convicted in La Crosse County on pending charges of Felon in Possession of a Firearm and Dangerous Use of a Weapon.
---
Uneke R. Scarbrough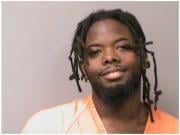 Darion Thomas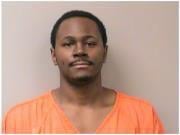 Marc Balgord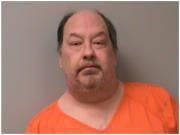 Jacob Stanles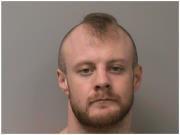 Lee Weimerslage
Wade Stenberg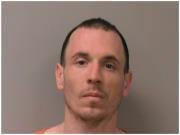 Kerry P. Kavanaugh
Kerry P. Kavanaugh, 45, La Crosse, was charged March 19 with driving a vehicle without owner's consent, fraudulent use of a credit card and two counts of uttering a forgery. Kavanaugh used a man's car and refused to return it in December, used a woman's credit card without permission Dec. 23 to purchase $6,000 in Kwik Trip gift cards and used forged checks to purchase items Feb. 28 and March 1 at Quillin's IGA on French Island, according to the complaint.
Kara Venable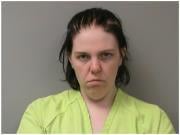 Timothy Kasten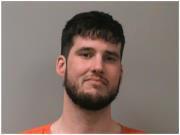 Jared Hensley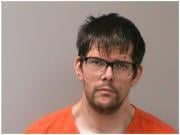 Faraji Robinson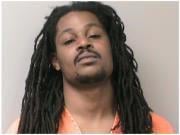 Riley Friend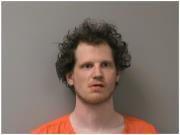 Shereda Coleman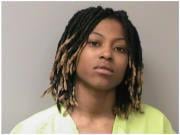 Kieng Yang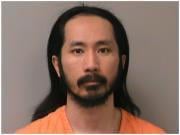 Joseph Moran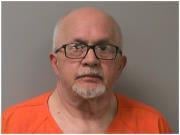 Donte Tate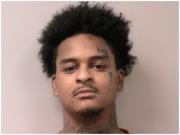 Andrew Marshall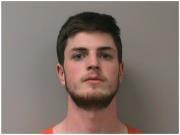 Dennis Williams
Dennis Williams, 62, Kilmichael, Miss., was charged March 12 with fourth-offense operating a motor vehicle while intoxicated and fourth-offense operating with a prohibited alcohol concentration. Williams was pulled over March 6 for going 85 mph on Interstate 90, failed multiple field sobriety tests and refused a preliminary breath test, according to the complaint.
Ricky Eddy
Ricky D. Eddy, 27, Merrillan, Wis., was charged March 11 with possession of methamphetamine and possession of drug paraphernalia, both as a repeat offender. Eddy had 9.9 grams of meth and two pipes Feb. 15 when he was the passenger in a vehicle that was pulled over for expired registration, according to the complaint.
LC Graham
LC L. Graham, 38, La Crosse, was charged March 11 with possession of narcotic drugs. Graham had hydrocodone in his vehicle Feb. 11 when he got stuck in the snow in the south alley of the 900 block of La Crosse Street, according to the complaint.
Amanda Worke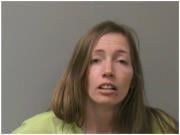 Matthew Hain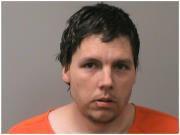 Noah Betz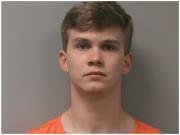 Ashleigh Bye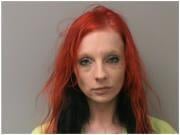 Denis Glotov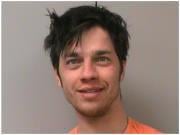 Kelly Buckholtz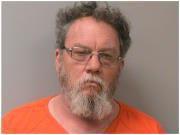 Carli Stein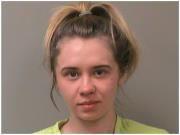 Greg Porter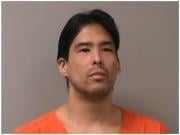 Tony Ballard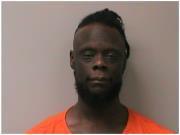 Anthony Fry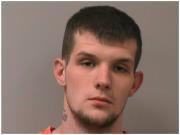 Jarrad Panama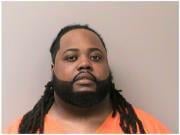 Sean Moore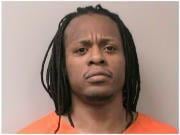 Jessica Beck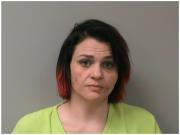 James Ramsey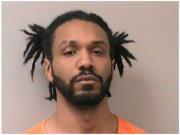 Benjamin Wiese
Lewis Byrd
Lewis E. Byrd was charged March 5 with stalking. Byrd called a woman 50 times in one day Feb. 21, refusing to stop after she told him to, according to the complaint.
Kailix Roe
Kailix K. Roe, 17, La Crosse, was charged March 5 with possession with intent to deliver cocaine and possession of drug paraphernalia. Roe had 6.8 grams of cocaine and a container with marijuana residue Feb. 21 when he was pulled over for crossing the center line, according to the complaint.
Miranda Machen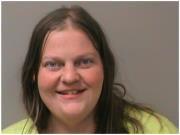 Steven Huntington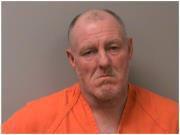 Yahyaa Kelly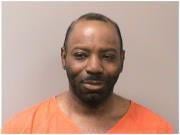 Christian Cieminski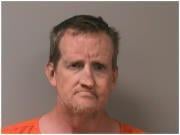 Shakur Clayton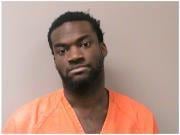 Ray Welcome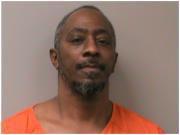 The following people have been charged with a felony in La Crosse County.
The following people have been charged with a felony in La Crosse County.
The following people have been charged with a felony in La Crosse County.
The following people have been charged with a felony in La Crosse County.
The building at 333 Vine St. is a criminal justice hub. The La Crosse County Courthouse and Law Enforcement Center, which opened in 1997 with …
Sign up for our Crime & Courts newsletter
Get the latest in local public safety news with this weekly email.