It was like a scene out of a horror movie, said prosecutor Susan Donskey.
A woman came home from work last October on a sunny afternoon on her birthday, started her usual after-work routine, and then saw two figures in the mirror behind her. One of them was George L. Goins.
Goins, 37, was sentenced to 10 years in prison and five years on extended supervision Tuesday by Judge Elliott Levine after pleading guilty to armed robbery and felony bail jumping.
Donskey asked for the maximum sentence for both charges to be served consecutively, which would have been a total of 16 years initial confinement and 8 years on extended supervision.
"What keeps standing out to me is this reads like a horror movie, this reads like someone's nightmare," Donskey said about the police report.
Goins entered the house with a man police identify as Audie C. Benford-Murphy, 27, and approached her holding a revolver, according to the complaint. The woman told police one pushed her and asked her for drugs, then hit her with the hand that was holding the gun, while the other rummaged through her belongings.
The two men told her to lie on the bed and count to 25 before leaving. She told police they took a revolver, a .22-calibre rifle and a 9-millimeter handgun, as well as ammunition, the woman's phone and a computer.
An officer recognized Goins from previous law enforcement contact on surveillance video from the home's dining room.
"That case is truly bone-chilling. It's terrifying that that kind of behavior would happen in that our community," Donskey said.
At the time, Goins was being monitored on GPS by Justice Support Services while out on bond after he was accused of another burglary. Charges from that incident were dismissed and read-in as part of the plea negotiations.
The victim described the impact of the incident, saying she had to move out of La Crosse due to the terror.
"It got to the point when I was still living in La Crosse that I couldn't go to work, I couldn't come home from work. I lost my job. It was hard. Nobody ever thinks that it would happen to them," she told the court. "It still is hard even just to think about it and talk about it."
The victim asked for a substantial prison sentence.
"Her freedom was taken away, and she had no input into it. She didn't make a bad choice, she was just coming home from work on her birthday," Donskey said.
Goins took responsibility for his actions Tuesday, admitting that he burglarized the residence while out on bond for another burglary.
"My mind was not in the right place. I was under the influence of cocaine; nevertheless, I understand that there is no excuse for this kind of behavior," Goins said.
Goins apologized to the victim and prayed that she will one day recover from the psychological and emotional damage.
Goins also apologized to Levine.
"I'm honestly embarrassed and ashamed to be standing here before you today. I gave you my word that I would not get in trouble," Goins said. "The irony is I wasn't lying. I truly believed that once I was out of custody, I would succeed. Instead I committed a crime."
When Goins was released on house arrest, he had nowhere to go and slept outside for two weeks, he said. He felt like he had lost everything: his job, his home, his chance for a college education.
"There are no excuses and I know everybody has it hard. No one forced me to make the bad choice," Goins said.
Levine said he had no doubt that Goins was remorseful and repented his crimes, but the seriousness of the crime, especially because it was committed with a firearm, required a prison sentence. The presence of the gun makes it infinitely more dangerous for the victim.
"At that moment, you don't know as a human being: Are you going to survive this moment or not? Who says you wouldn't have been startled in that second and pulled the trigger?" Levine said. "Anything could have happened. You had a deadly weapon — a gun — which with so little effort takes the life of another human being."
Goins also was sentenced to two years in prison and two years on supervision for felony bail jumping, to be served concurrently with the armed robbery sentence. He received credit for 454 days spent in the La Crosse County Jail.
"My life is over at this point," Goins said after the sentence was announced.
Charges of second-degree sexual assault using force against Goins were dismissed.

Benford-Murphy of La Crosse has been charged with burglary armed with a dangerous weapon and felon in possession of a firearm, both as a repeat offender, in connection with the incident. That case is ongoing.
Benford-Murphy was convicted in November of battery by prison and sentenced to five years in prison and two years on extended supervision. Judge Gloria Doyle granted a signature bond in his latest case, noting that he won't be out on the streets due to that conviction.
---
Uneke R. Scarbrough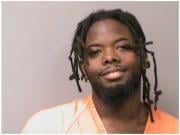 Darion Thomas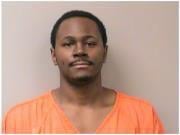 Marc Balgord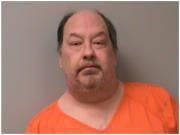 Jacob Stanles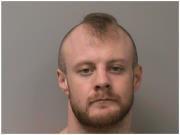 Lee Weimerslage
Wade Stenberg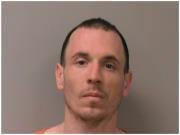 Kerry P. Kavanaugh
Kerry P. Kavanaugh, 45, La Crosse, was charged March 19 with driving a vehicle without owner's consent, fraudulent use of a credit card and two counts of uttering a forgery. Kavanaugh used a man's car and refused to return it in December, used a woman's credit card without permission Dec. 23 to purchase $6,000 in Kwik Trip gift cards and used forged checks to purchase items Feb. 28 and March 1 at Quillin's IGA on French Island, according to the complaint.
Kara Venable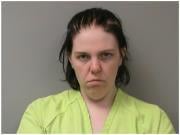 Timothy Kasten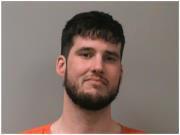 Jared Hensley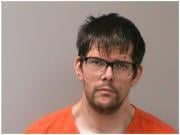 Faraji Robinson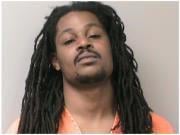 Riley Friend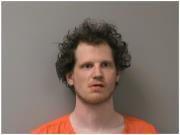 Shereda Coleman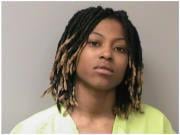 Kieng Yang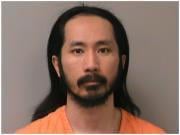 Joseph Moran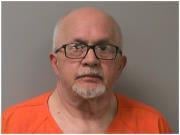 Donte Tate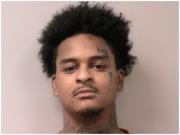 Andrew Marshall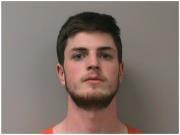 Dennis Williams
Dennis Williams, 62, Kilmichael, Miss., was charged March 12 with fourth-offense operating a motor vehicle while intoxicated and fourth-offense operating with a prohibited alcohol concentration. Williams was pulled over March 6 for going 85 mph on Interstate 90, failed multiple field sobriety tests and refused a preliminary breath test, according to the complaint.
Ricky Eddy
Ricky D. Eddy, 27, Merrillan, Wis., was charged March 11 with possession of methamphetamine and possession of drug paraphernalia, both as a repeat offender. Eddy had 9.9 grams of meth and two pipes Feb. 15 when he was the passenger in a vehicle that was pulled over for expired registration, according to the complaint.
LC Graham
LC L. Graham, 38, La Crosse, was charged March 11 with possession of narcotic drugs. Graham had hydrocodone in his vehicle Feb. 11 when he got stuck in the snow in the south alley of the 900 block of La Crosse Street, according to the complaint.
Amanda Worke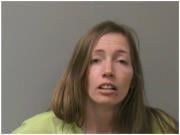 Matthew Hain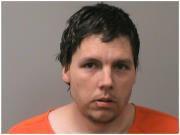 Noah Betz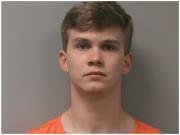 Ashleigh Bye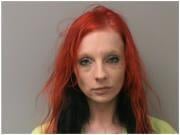 Denis Glotov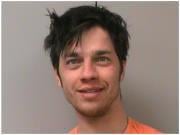 Kelly Buckholtz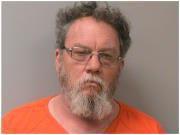 Carli Stein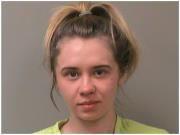 Greg Porter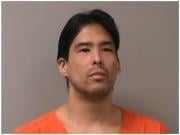 Tony Ballard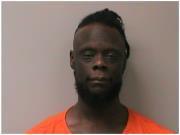 Anthony Fry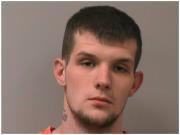 Jarrad Panama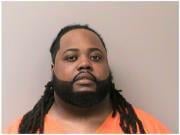 Sean Moore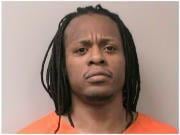 Jessica Beck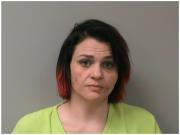 James Ramsey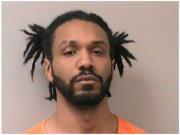 Benjamin Wiese
Lewis Byrd
Lewis E. Byrd was charged March 5 with stalking. Byrd called a woman 50 times in one day Feb. 21, refusing to stop after she told him to, according to the complaint.
Kailix Roe
Kailix K. Roe, 17, La Crosse, was charged March 5 with possession with intent to deliver cocaine and possession of drug paraphernalia. Roe had 6.8 grams of cocaine and a container with marijuana residue Feb. 21 when he was pulled over for crossing the center line, according to the complaint.
Miranda Machen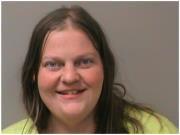 Steven Huntington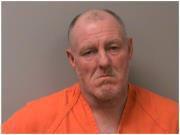 Yahyaa Kelly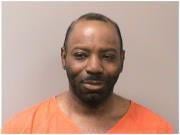 Christian Cieminski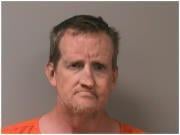 Shakur Clayton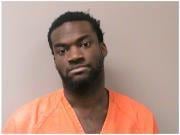 Ray Welcome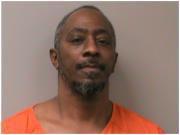 The following people have been charged with a felony in La Crosse County.
The following people have been charged with a felony in La Crosse County.
The following people have been charged with a felony in La Crosse County.
The following people have been charged with a felony in La Crosse County.
The building at 333 Vine St. is a criminal justice hub. The La Crosse County Courthouse and Law Enforcement Center, which opened in 1997 with …
Sign up for our Crime & Courts newsletter
Get the latest in local public safety news with this weekly email.