Illegal activity is on the rise in La Crosse's parks, according to the city's parks director.
But he hopes a new group will be able to find a solution to a sometimes touchy problem while continuing to offer everyone a chance to enjoy city amenities.
Jay Odegaard, the La Crosse Parks, Recreation and Forestry director, is bringing together representatives from the city's Board of Park Commissioners, Common Council, Police Department, residents and experts in homelessness to find a way to curb vandalism, drug and alcohol use and other illegal activity in city parks.
Odegaard pitched the idea of an informal task force Thursday to the city's parks board.
"Through different departments in the city have tried to address these issues and what we have seen is in the last couple of years, this illegal activity has had a significant increase," Odegaard said.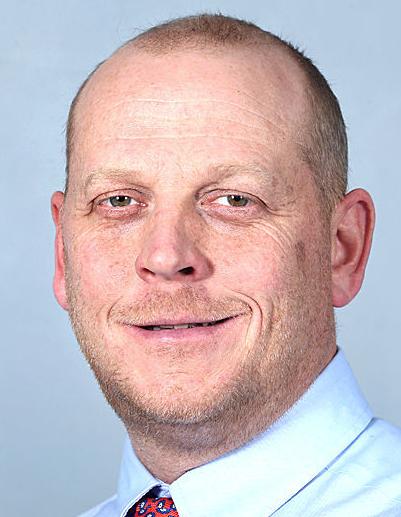 The La Crosse Police Department has often worked with the parks department to try to curb the problem, Capt. Jason Melby said.
"Obviously if there's any problem with the city, the police department is always willing to participate and work with the other city departments to make sure the situation can get better," Melby said.
The problem of illegal activity in the parks isn't isolated to any particular park, he said, saying the activity tends to migrate from place to place.
You have free articles remaining.
"We have our officers working with the Salvation Army and the downtown businesses to improve the quality of life and general situation associated with any problem," Melby said.
Odegaard has already begun reaching out to people with a vested interest in addressing the problem and hopes to have a solid plan in place by next spring to deal with the issue, he said.
"There's going to be a lot of different people at the table. We're going to be looking at a lot of different avenues to reduce illegal activities that are happening in our city parks while at the same time not jeopardizing people's civil rights to be in the park and enjoy the park," Odegaard said. "It's going to be a fine line, no doubt about it."
It can be a touchy situation, Odegaard said, because people who call in often complain about homeless people.
"I won't say it's a homeless issue, because I don't believe it is," Odegaard said.
The issue, he said, is people doing things that are illegal, such as drugs or drinking alcohol in city parks, vandalizing city property or lewd and lascivious behavior.
"Homelessness is not a crime, homelessness is not an issue with our parks. Just because somebody is down on their luck and they're in between residences, and they don't have a place to live, doesn't mean we don't want to offer them the same space that we do anybody who comes to our parks," Odegaard said.
The immediate focus is the parks in downtown La Crosse, such as Cameron, Riverside and Burns park; however, Odegaard said it was really a citywide issue.
"I see it as a building block in a step toward dealing with some of these issues in all city-owned properties," he said.
Odegaard is open to different ideas, he said, including possible ordinance changes.
Melby said the illegal activity is a symptom of the underlying problem of homelessness, which is why the department has worked closely with the La Crosse Area Coalition to End Homelessness.