The La Crosse Police Department will continue to send its recruits to Chippewa Valley Technical College, rather than Western Technical College, after Chief Ron Tischer said he caught wind of a Western instructor accusing his department of racism.
"Chief Tischer is frustrated and disappointed that there has been no resolution. Additionally, it was not until the PFC asked questions about the issue that Western seemed to start following through with their investigation," said Captain Jason Melby Tuesday in a statement on behalf of the department.
Melby noted that the investigator contacted La Crosse PD staff for interviews after the Police and Fire Commission asked for an update Thursday.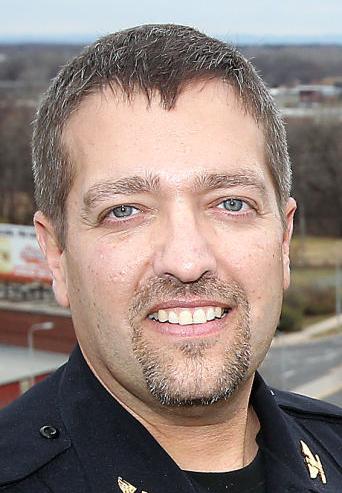 The department has sent its recruits to Chippewa Valley for training since last fall, which costs the Wisconsin Department of Justice about $15,000 per person, including both the $5,000 for training and room and board for the 17-week program. Previously, it sent its recruits to Western's Sparta facility.
The chief said he couldn't justify sending his people to a program where an instructor disparages his department.
"If they're not going to change things, if they don't have the guts, the moral courage to do what's right, then we can't send our officers to Western Tech," Tischer said.
Western President Roger Stanford said Tuesday that the technical college took the allegation very seriously, and he values the college's relationships with local law enforcement and fire departments.
The college conducts training not just for new recruits from La Crosse, but for officers and firefighters throughout the area.
"I want nothing better than us to have a strong relationship with the La Crosse Police Department," Stanford said, adding, "I don't want to argue because I think their work is so important, and I really think highly of them."
The allegations are under investigation by a third-party contractor, who is working to sort fact from fiction in the case, he said.
"This employee deserves due process and they deserve a full investigation to the best of our ability," Stanford said.
Once the investigation is complete, the college has a policy in place to determine its response, and it will share the results with the department and the public.
"We'll release what we're able and what's responsible to release," Stanford said.
Tischer first raised the concern with Stanford in August of last year, writing him an email sharing concerns and rumors that a Western instructor said the department was "full of racists" and telling people not to work there.
"As you can imagine, I am outraged at this comment," Tischer wrote in the Aug. 13 email. "The La Crosse Police Department does more than any other police department in the state to attract and hire a diverse workforce."
You have free articles remaining.
He added that the department does more training on fair and impartial policing, implicit bias and cultural diversity than any other department he knows of.
Tischer told Western, "If this instructor(s) worked for me, they would be out of a job."
In response to Tischer's complaint last year, Western conducted an internal investigation and organized a meeting with Tischer, a representative from the Wisconsin Department of Justice and Western employees Oct. 19 to discuss the findings.
In a follow-up email to Western's human resources director, Tischer accused an instructor of retaliating against a La Crosse officer and Western of not taking the department's complaint seriously.
"I'm not sure if you have spoken to anyone else, but the former instructors that are employees of the La Crosse Police Department have not been contacted, nor have you contacted any of us to facilitate those interviews," Tischer wrote.
Tischer responded by demanding Western delete La Crosse Police Department employee email addresses from its database and remove him from the Criminal Justice Advisory Committee.
He further determined to send La Crosse police recruits to the Chippewa Valley Technical College, rather than Western.
The additional allegations lead the college to hiring a consultant in November 2018 to more thoroughly investigate.
"The chief added a couple elements later, which really made me feel comfortable saying we should really have a third party look at," Stanford said.
Tischer told the Police and Fire Commission last week that Western's response was "disheartening."
"We have to send our recruits to a different recruit academy because Western Tech won't do the right thing," Tischer said.
"The president of Western tech needs to take care of his personnel problems," Tischer said.
Tischer criticized the time it has taken Western to investigate the allegations.
"The police department, as you know, has done a lot of internal investigations, a lot of very messy, ugly internal investigations — none of which take a year to do," Tischer said.
Tischer was vague on the details, but said, "If employees of the La Crosse Police Department do things that employees of other agencies are doing, they don't work here anymore."
A former officer sued the department in 2016, accusing it of race discrimination and retaliation. The suit was settled out of court with the city denying any wrongdoing.