MADISON — The city of La Crosse will pay $83,000 to a former police officer who alleged in a federal lawsuit that he was racially discriminated against and forced to resign.
The city admitted to no wrongdoing in the agreement the Common Council approved Thursday between the city and Nathan M. Poke. The agreement was part of the council's consent agenda and was approved without discussion.
At the time Poke left the La Crosse Police Department, it employed only two African-American officers, including Poke, and both filed discrimination complaints against the city.
According to court documents:
Poke began as a La Crosse police officer in August 2011. He received positive job performance evaluations. In 2013, he was selected as a Neighborhood Resource Officer, a high-profile position, and partnered with Dan Ulrich, who is white.
Officers are required to report misconduct of fellow officers and Poke told his supervisor, Sgt. Andy Dittman, about Ulrich telling him about "stuff" he had been holding onto and needed to get rid of. Poke showed Dittman two evidence bags left in the trunk of a squad car that contained; clean and used hypodermic needles; several Adderall pills, and drug paraphernalia.
After Poke talked to Dittman, Ulrich texted Poke stating that he had a "story already about the things in the vehicle."
Seventeen days after exposing Ulrich's alleged misconduct, Poke was demoted back to patrol officer. Ulrich was placed on "desk duty," according to court documents.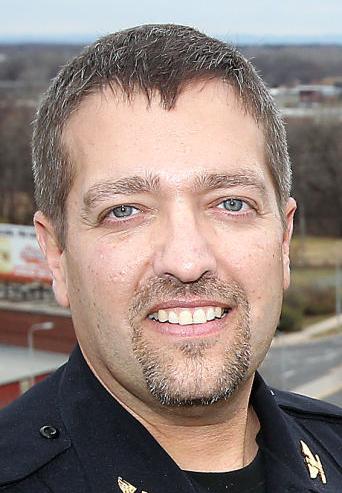 The police department initiated an investigation of Ulrich, but it only resulted in Poke being put on administrative leave by then-Police Chief Ron Tischer. Tischer based his decision "on the seriousness of recently reported allegations of multiple policy violations."
Poke learned from Andy Schauer, an attorney for the police union, that the city was planning on terminating him. Believing that the Police and Fire Commission would agree if Tischer began discharge proceedings against him, Poke and his attorney from the Wisconsin Professional Police Association reached a separation agreement with the city in 2016. Tischer wrote Poke a letter of recommendation.
In resigning from the department, Poke agreed not to file suit for retaliatory or wrongful discharge from employment — although Poke could sue the city for racial discrimination.
In 2019, Poke sued alleging that due to racial discrimination he was placed on leave, investigated and was forced to resign.
Last month, Federal Magistrate Stephen Crocker granted the city's motion to dismiss the constructive discharge claim but not the discrimination portion of Poke's suit.
Crocker found that Poke quit before the city could discriminate against him, noting that Tischer, also a defendant in the suit, hadn't even filed charges with the commission against Poke before Poke negotiated his resignation
"And even if they had, there is no way to know with certainty how things would have turned out, particularly given Poke's suggestion that the disciplinary actions taken against him were payback for reporting Officer Ulrich's alleged misconduct…(I)t's possible that the commissioners would have dismissed the charges or imposed a discipline short of termination," Crocker wrote.
Poke further argued that the mere filing of charges, which his resignation stopped, would likely be fatal to his career in law enforcement. Crocker found the claim "unpersuasive" and noted that an appeals court concluded that while officers facing disciplinary matters are forced to make difficult career choices, "they are not the kind of choices that make a voluntary resignation involuntary."
Poke's attorney said Poke was an asset to the city while he was a police officer and was "highly thought of." Poke is a police officer in St. Paul, Minn., Olson said.
Tischer is now police chief in Payson, Ariz.
The settlement extinguishes all claims Poke may bring against the city and Tischer. The settlement will be paid from the city's 2020 operating budget, according to council documents.
Update: An earlier version of this story incorrectly reported that the suit was dismissed last month. Instead, only Poke's constructive discharge claim was dismissed and a discrimination claim he also brought would have gone to trial had a negotiated settlement not been reached.
Sign up for our Crime & Courts newsletter
Get the latest in local public safety news with this weekly email.