A Mauston man faces criminal charges for operating a motorcycle with revoked driving privileges while intoxicated, injuring a passenger and himself.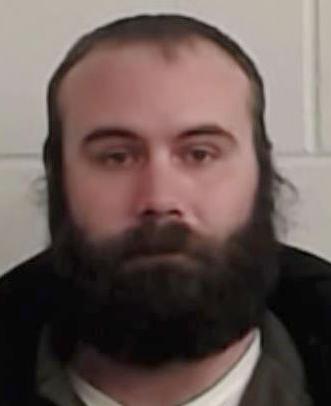 Adam Taylor, 30, is charged with operate a motor vehicle while revoked—cause great bodily harm to another, and operating with restricted controlled substance in blood. He faces up to three years imprisonment for the first charge.
According to the criminal complaint:
A motorcycle crash was reported to Juneau County deputies on July 4 near the intersection of County Highway G and County Highway O in the town of Lindina.
Upon arrival, a deputy observed a motorcycle lying in a ditch along County Highway G. A subject was found lying in the ditch. The subject said no one had witnessed the crash.
While another deputy was attempting to open the radway for emergency vehicles, the deputy observed an individual, later identified as Taylor, standing nearby. The deputy noticed "his face and black t-shirt covered in still wet blood."
The deputy asked Taylor if he had been involved in the crash and where he was injured. He denied being involved in a crash, and stated he was not bleeding or covered in blood. The deputy told him to look down at his shirt. Taylor "looked down and appeared surprised."
The deputy asked what happened and Taylor replied he had parked his motorcycle. When asked where he parked the motorcycle, Taylor "began to look around as if he could not find it."
After the deputy directed his attention to the motorcycle by pointing to the ditch, Taylor acknowledged it was his. Taylor continued to deny he had crashed the motorcycle, but remembered he had a passenger.
When asked to produce identification, Taylor got his wallet from his pocket and "paged through his wallet approximately 3 times, going by his identification card each time." When he handed it to the deputy, he was identified as Adam Taylor.
The deputy could "smell a strong odor of intoxicants coming from his breath and his speech was slurred."
The other deputy, who had been with the individual in the ditch stated he had been informed by the individual Taylor had been the driver of the motorcycle.
Taylor and the injured individual were loaded onto backboards and transported by Mauston Area Ambulance. Both had to be flown to trauma centers due to the severity of their injuries. It was reported Taylor had sustained a "significant head injury" from the crash.
Upon running a check of Taylor's driving status through dispatch, the deputy was informed his operating privileges had been revoked for a prior operating while intoxicated offense.
The deputy advised hospital staff he would need Taylor's blood drawn.
Results were received from the Wisconsin State Laboratory of Hygiene for Taylor's blood on Nov. 16.
The results showed Taylor had marijuana in his system when the blood was drawn. The criminal complaint against Taylor was filed on Dec. 18.
Taylor is due for his initial appearance in court on Jan. 10 at the Juneau County Justice Center.