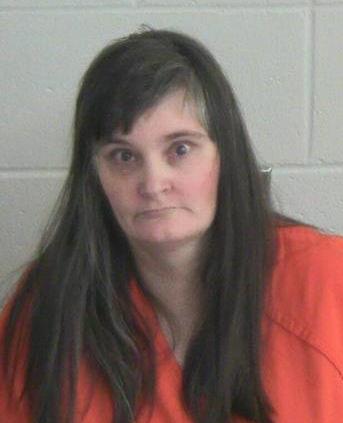 A Mauston woman is facing five felony counts, including incest and sexual assault, after allegedly having sex with a teenager 14 times while videotaping the encounters for her boyfriend.
Cori Berberich, 47, of Mauston is charged with felonies repeated sexual assault of a child, incest, possession of child pornography, child enticement, and causing a child older than 13 to view or listen to sexual activity.
If convicted, she faces up to 40 years in prison or a fine of up to $100,000, or both, for each of the sexual assault and incest charges; up to 25 years in prison or a fine of up to $100,000, or both, for each of the child pornography and child enticement charges; and up to six years in prison or a fine of up to $10,000, or both, for the causing child to view or listen to sexual activity charge.
According to the criminal complaint, the victim told other students at school about sexual abuse the victim was receiving from Cori Berberich, and one of the students notified school staff. School staff and a Mauston police officer brought the victim to the Juneau County Sheriff's Office for an interview.
The victim stated in the interview that an ex-boyfriend of Berberich demanded pictures and video of the victim and Berberich participating in sexual acts. At the time of the acts, the victim was 15 years old.
The victim told officers he wanted to tell someone about the incidents, but was told by Berberich and the boyfriend, who went by "David," that he could not tell someone or "David" would blackmail them with the pictures and videos.
Asked how many times the victim was forced to perform sexual acts with Berberich, the victim stated 14, and that he knew it was that number because "David" would ask if they were engaging in the activities over the phone and request pictures and videos.
The victim said "David" would watch, via a camera, Berberich and the victim engage in the acts and would direct them on what act they should perform. Berberich then kept videos of the incidents on a phone, and would send the videos to "David."
Officers interviewed Berberich, who claimed she refused "David's" requests. She told the officers that she told the victim what "David" wanted was "wrong, it's illegal, I could go to jail and I will lose you forever."
Asked why the victim would tell officers about the sexual acts if they did not occur, Berberich stated she knew better than to engage in those acts with the victim, that she is not a pedophile, and the victim might have dreamt the acts occurred. She admitted to sending videos to "David," but stated the videos were of only herself.
Berberich was arrested after the interview, and officers seized her cell phone as evidence. The next day police executed a search warrant at her home and seized two addition phones, which were sent to the Wisconsin Division of Criminal Investigation Digital Forensics Unit to be analyzed.
Analyzing the phones revealed numerous pictures and videos of Berberich and the victim engaging in sexual acts.
A signature bond for Berberich was set at $15,000. A status conference is scheduled for April 9.
Reach Christopher Jardine on Twitter @ChrisJJardine or contact him at 608-432-6591.
Sign up for our Crime & Courts newsletter
Get the latest in local public safety news with this weekly email.