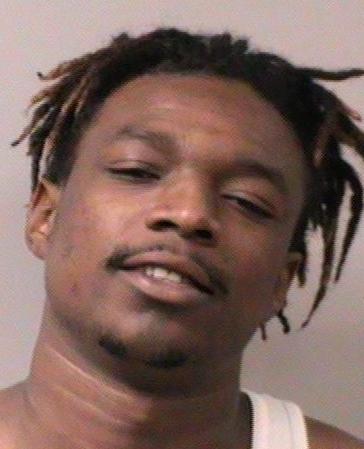 Mitrel Anderson, 29, told La Crosse police that a man known as "Authentic" approached him in the parking lot of the gas station at 71 Copeland Ave. about 11:30 p.m. and punched him in the mouth, according to police reports. He rated his pain a 30 on a one to 10 scale, taking into account his emotional pain.
Anderson said the man ducked when he swung back, and then strangled Anderson before Anderson fled in a car driven by girlfriend, 27-year-old Brittany Jones, reports stated. Officers stopped the car minutes later on Second Street.
Anderson encouraged police to review surveillance video, which showed Anderson throwing the first punch. Jones was struck by the unidentified male when she intervened.
When confronted with the video evidence, Anderson told police he was "protecting himself from what he knew was coming," according to reports.
Anderson and Jones said "Authentic" is related to DeMario Lee, who Anderson stabbed to death on June 2, 2013, inside the men's restroom at the Cass Street Kwik Trip.
A La Crosse County jury in December 2014 acquitted Anderson of homicide after finding he stabbed Lee in self-defense after a confrontation. He fled after the killing with Jones, who served one year in prison for aiding a felon.
Anderson testified that Lee ambushed, beat and threatened to kill him before Anderson drew his knife and swung at Lee's head; prosecutors argued that Lee, 24, of Illinois was stabbed as he was leaving the restroom and that Anderson wasn't justified in using deadly force.
After his acquittal, Anderson accumulated eight criminal cases before a federal grand jury indicted him Sept. 13 for possessing and intending to sell 84 grams of methamphetamine in Trempealeau County in 2016, according to federal court records. He pleaded not guilty to two charges and released from custody on Oct. 6 with conditions.
Anderson, of 403 Jackson St., faces a disorderly conduct charge in his most recent arrest. He was jailed and released to U.S. Marshals. Jones, who lives at the same address, was arrested on a municipal warrant and for driving after revocation.