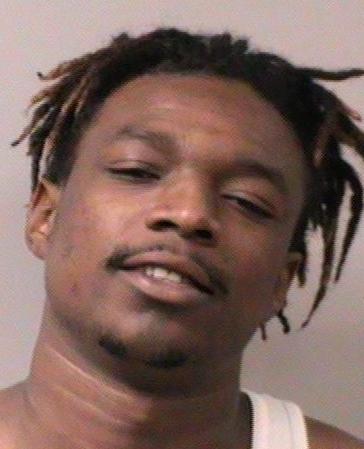 Mitrel Anderson, 29, pleaded guilty Wednesday in U.S. District Court in Madison to possession with intent to distribute methamphetamine, which carries a mandatory minimum five-year sentence. He is in federal custody pending a sentencing hearing on April 20.
According to court documents, Anderson was arrested in Trempealeau County on Nov. 17, 2016, along with Brittany Heath after authorities found 84 grams of meth and a handgun in Heath's car after Heath had arranged to sell three ounces of meth to a police informant for $3,600. Heath told police she got the meth from Anderson.
As part of a negotiated plea deal, the U.S. Attorney's office agreed to drop a second conspiracy charge and to argue for the maximum available reduction in sentence in exchange for Anderson taking responsibility for his actions.
Contacted Thursday, Anderson's attorney declined to comment.
Heath, 23, pleaded guilty to possession with intent to distribute meth and was sentenced in November to one day in prison and four years on supervision under a provision for lower-level drug offenders with limited criminal histories.
A La Crosse County jury in December 2014 acquitted Anderson of homicide in the June 2, 2013, death of DeMario Lee inside the men's restroom at the Cass Street Kwik Trip, after finding he stabbed Lee in self-defense after a confrontation.
Anderson testified that Lee ambushed, beat and threatened to kill him before Anderson drew his knife and swung at Lee's head; prosecutors argued that Lee, 24, of Illinois was stabbed as he was leaving the restroom and that Anderson wasn't justified in using deadly force.
Charges in four of those cases were dismissed or dismissed and considered at sentencing. He was fined and placed on electronic monitoring in two others.
La Crosse County prosecution of the heroin delivery case ended in a mistrial.