A La Crosse County judge granted a new trial to a former Onalaska man serving a life sentence for child exploitation and pornography charges.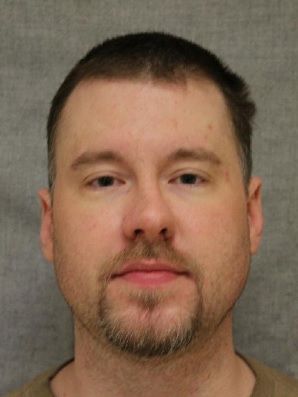 Circuit Judge Todd Bjerke overturned Donovan Cadogan's convictions, ruling there is doubt Cadogan accessed 13 sexually explicit images and no evidence that made them available to other users, according to the judge's written order.
Bjerke in 2013 sentenced Cadogan, now 36, to life imprisonment, a mandatory sentence based on his prior child enticement conviction, after a jury found him guilty of sexual exploitation of a child-possession with intent to distribute as a persistent repeat offender and possession of child pornography as a repeat offender.
"I may have been found guilty of this crime, but I did not in fact commit it," Cadogan said at sentencing.
Investigators arrested Cadogan after an investigation found child pornography images were uploaded from his email address to an online storage service from a public computer at Sir Speedy in La Crosse on June 25 and July 1, 2010, according to the complaint.
At the time of his arrest, Cadogan was on extended supervision for a 2001 child enticement case where he exposed himself to an 8-year-old girl and tried to coax her to remove her clothing. He served eight years and was confined again in 2011 for another eight years when he violated his release by allegedly possessing child pornography.
Cadogan argued that trial attorney Jeffrey Erickson was ineffective on his most recent case when he failed to present a computer expert at trial and did not tell the jury Cadogan did not match the physical description of the computer user provided by a Sir Speedy employee. Another seven images were accessed on the computers on Aug. 13, 2010, when Cadogan was jailed.
A forensic and digital computer expert retained after trial by Cadogan's new attorney Cole Ruby found no evidence placing Cadogan at the public computers when the images were accessed.
Cadogan argues there was no intent to distribute the images because he never accessed them and contends he has evidence linking another suspect to the computers when the images were accessed, according to the judge's order.
A new trial date has not been set.