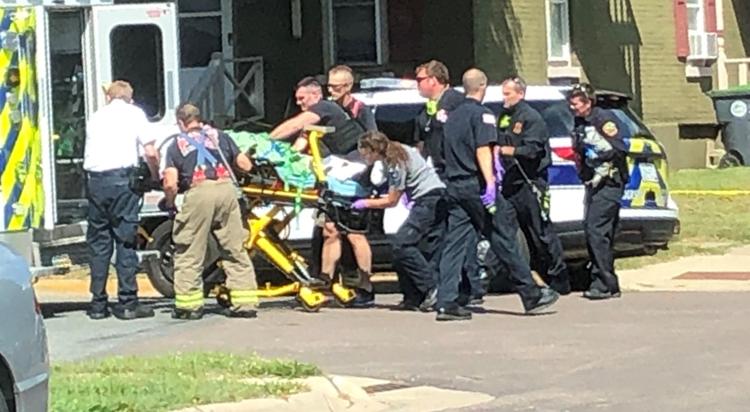 A La Crosse police officer was shot Saturday afternoon but was saved by his bulletproof vest during a disturbance near Ninth and Cass streets.
The suspect in the shooting, who has a history of recent drug arrests, also was shot and is being treated at a local hospital.
Police were called to an apparent domestic disturbance at 317 S. Ninth St. at 3:15 p.m. The residence belongs to the ex-wife of the suspect, identified as Allen C. Kruk, 34, no permanent address.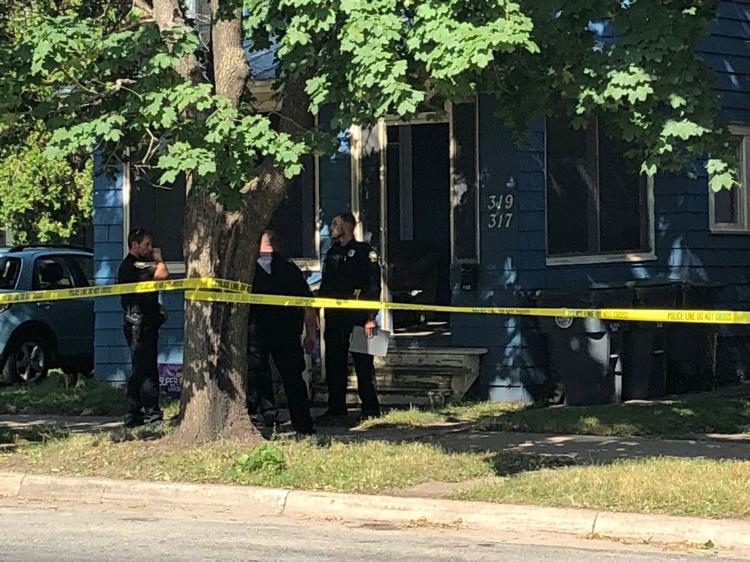 One of the arriving officers encountered Kruk at the rear of the home. When Kruk pulled out a handgun the officer took out his sidearm and the two exchanged gunfire, according to a press release from the La Crosse Police Department. The officer was struck by one round in the chest area but was protected by his bulletproof vest. The suspect was struck multiple times by the officer's return fire. 
The officer was released after treatment at a local hospital, according to La Crosse Police Capt. Jason Melby. The officer's name had not yet been released.

Kruk has a record of recent arrests, including July 11 felony charges of possession of methamphetamine and felony bail jumping, for which he was released on a $2,000 signature bond with compliance of drug testing, and June 28 felony charges of possession of methamphetamine, illegally obtained prescriptions and drug paraphernalia, for which he was given a $500 signature bond with compliance of drug testing.
On July 25, a bench warrant in the amount of $2,500 was issued for Kruk after his failure to appear for a preliminary hearing.
The incident occurred in the rear of a two-story blue duplex. Out front sits a sign honoring a Super Reader who resides there.
Officers cordoned off most of the block to investigate and went door to door asking neighbors whether they had seen or heard anything that would aid the investigation.
The state Division of Criminal Investigation will take over the investigation because an officer was involved in a shooting. The La Crosse County Sheriff's Department was assisting Saturday.
Interim Police Chief Rob Abraham and La Crosse County Sheriff Jeff Wolf were among the 20 or so law enforcement officers outside the house.
Herold Lochner, who lives a half block away from the shooting, said he heard gunshots and walked outside to see a person, the suspect, wheeled away on a stretcher. Lochner identified the suspect as a white male.
"They took him away in the ambulance," Lochner said. "He was screaming."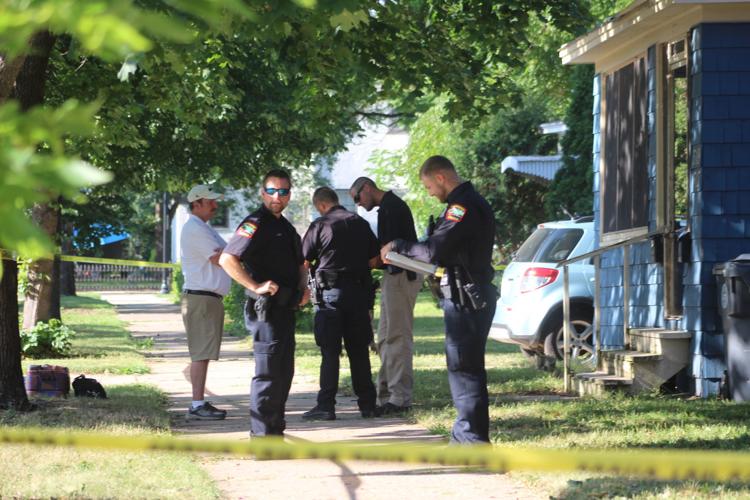 Sign up for our Crime & Courts newsletter
Get the latest in local public safety news with this weekly email.