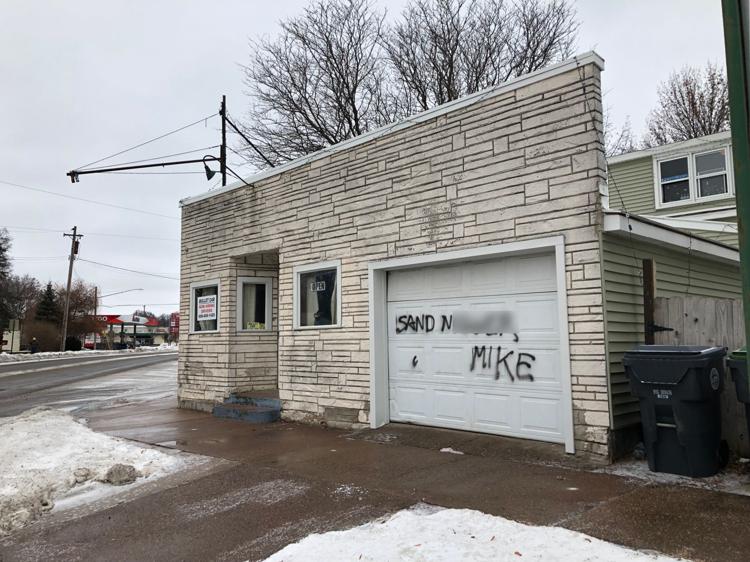 Bullet Cab's general manager said Friday the company's staff are angry, upset, hurt and disappointed after someone painted a racial slur on the company's garage.
"It makes me lose confidence in La Crosse," said Linda Devenport, Bullet Cab's general manager.
A woman entered Devenport's office Wednesday and alerted her to "nasty stuff" spray-painted on the garage door at the front of the building at 2001 State Road, Devenport said.
Devenport didn't see the graffiti because she enters the Bullet Cab building through the backdoor and doesn't know when the incident occurred. She left the office at 10:30 p.m. Tuesday and returned about 8:15 a.m. Wednesday, she said.
The racial slur is a derogatory phrase directed at Muslims and people from the Middle East and North Africa.
Bullet Cab owner Mian Ahmad, who goes by Mike, is Muslim and has lived in La Crosse for about 20 years with his wife, Stacy Ahmad. The graffiti read "Sand [N-word] Mike."
"I like this town. People are very good [and] friendly. At this point, [it's] very, very surprising," said Mike, who said he hasn't encountered such overt racism before in La Crosse.
The couple moved to La Crosse from Wausau, Wis., and have run several businesses in the La Crosse area, including Bullet Cab, which was founded in 2011 or 2012, Mike and Stacy said.
"What's next? I don't want people threatening him [Mike], or me or my kids," said Stacy.
"A clear hate crime was committed in La Crosse. Hate Has No Business Here!!" read part of a statement issued by Wale Elegbede, one of the founding members of the La Crosse Interfaith Shoulder to Shoulder Network, established in February 2016 to unite people of all faiths.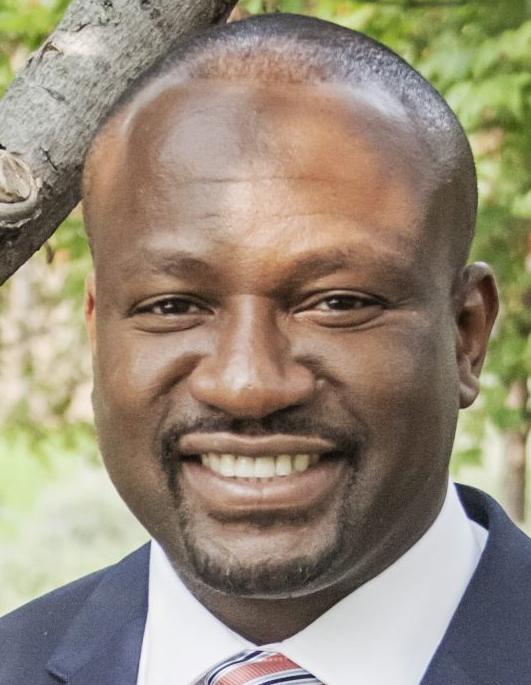 "February is Black History month, a month that is meant to recognize the contributions and role of blacks in U.S History, but instead in La Crosse ... we spend time talking about this horrible incident. As an American Muslim of Nigerian descent, who considers La Crosse home, I am appalled, angry and sad," Elegbede said.
If somebody has an issue, said Mike and Stacy, they should "come and talk to us." People should "always come forward and say something" if they have a problem.
Devenport said the cab company is looking into installing security cameras. Stacy said she's also considering installing security cameras at their home.
Capt. Jason Melby said this incident is an isolated one and that in the past year there "were 18 graffiti complaints and none were similar to this — hate crime related."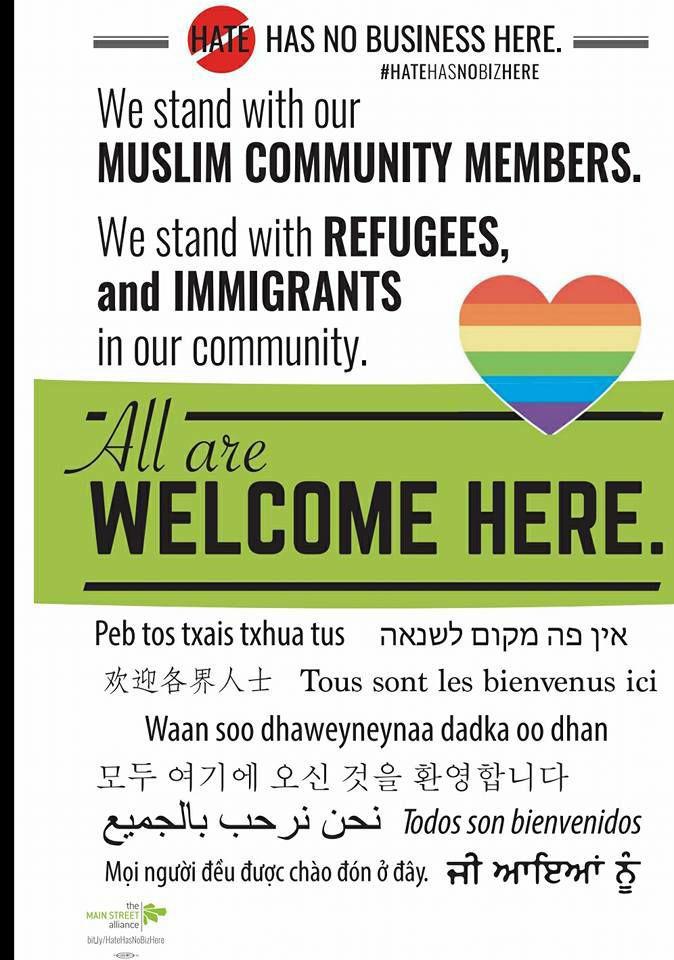 The only similar cases are two vandalism incidents at The Center: 7 Rivers LGBTQ Connection, where someone "tore down the flags in front of the building" in 2017 and 2018, Melby said.
There are no suspects, and an investigation continues, he said.
"We need to send a clear message. NOT IN LA CROSSE. Hate Has NO Business Here. All are Welcome," Elegbede said in his statement.
Wale Elegbede's full statement can be found below:
Sign up for our Crime & Courts newsletter
Get the latest in local public safety news with this weekly email.