A La Crosse man with a long criminal history in the area will spend most of the next year in jail Wednesday after his probation was revoked in La Crosse County Circuit Court.
Ronald I. Crosby Jr., 19, was sentenced to 12 months in the La Crosse County Jail with credit for 164 days served by Judge Gloria Doyle. Doyle also revoked his probation in the case, which she sentenced him to in August after he pleaded no contest to misdemeanor battery, criminal damage to property and disorderly conduct, all as a repeat offender. The maximum penalty is two years in prison per count.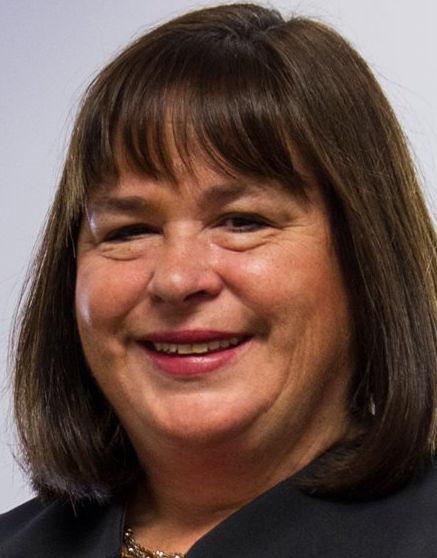 "At this point, it is retribution for the fact that a young woman was harmed, a family was disrupted, criminal damage took place and probation was revoked," Doyle said.
Crosby's probation was revoked on the recommendation of the Wisconsin Department of Corrections after he was arrested Sept. 11 on charges of possession of narcotic drugs, possession of drug paraphernalia, felony bail jumping and possession of THC, all as a repeat offender.The allegations came less than a month after he was sentenced to two years' probation for the battery case.
Assistant district attorney Melissa Inlow asked Doyle to sentence Crosby for a year in prison, saying Crosby needs rehabilitation and has a dangerous pattern of behavior.
"I think to give him a lesser sentence would unduly depreciate the seriousness of these offenses and his actions and conduct on supervision would demonstrate to the defendant that he can do what he wants with little to consequence," Inlow said. "He's shown the court and the community that he cannot be safely supervised."
Crosby, who was previously on probation for one month before being arrested again, lied about his residence and sold fake heroin, according to the DOC report.
"It's clear he still has some unmet needs. He is young and we're hoping that if he takes supervision seriously — instead of lying, sneaking around and thinking he shouldn't be held accountable by anyone — that he will be able to correct course," Inlow said. Crosby represented himself in the probation hearing and argued that his probation officer failed to line him up with mental health services.
"I really don't think prison is going to help me at all, and clearly my agent is not helping me at all," Crosby said.
He described the incident Sept. 11, where he was arrested
after drugs and drug paraphernalia were found under his seat during a traffic stop, as "one slip up," and added, "I feel like sending me away, sending me away from my family, is not going to do anything."
You have free articles remaining.
Register for more free articles.
Stay logged in to skip the surveys.
Crosby asked for help and said his time in jail has given him time to think about his actions and set some goals for the future.
"I'm not the person that they put me in the paper and put on the news to be," Crosby said.
Doyle agreed that Crosby needed mental health services and encouraged him to not waste his time in jail, instead taking advantage of programs and classes to prepare him for when he gets out.
"I hear what you're saying that you didn't get time to work on your issues, and I understand that you and [Crosby's probation agent] disagree on why that would be," Doyle said.
Doyle held up photos of the victim in the battery case which show her with two black eyes and a burst blood vessel in her eye.
"I'm sure you have another story, but no story should end like that," Doyle said.
Crosby also pleaded guilty in October 2018 to fourth-degree sexual assault, delivering heroin and resisting an officer. Crosby, who was 17 at the time, gave a 16-year-old heroin and left her in the garage where she was later raped. The 16-year-old girl told authorities that Crosby forced her to perform oral sex on Oct. 31, 2017.
---
Luis Jimenez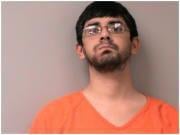 Bralon Tabor and Corey Martin Jr.
Bralon M. Tabor, 20, Detroit and Corey Martin Jr., 31, Inkster, Mich., both were charged Oct. 15 with identity theft for financial gain and possession of THC. Tabor and Martin used a stolen credit card to purchase gift cards at several gas stations in Wisconsin and Iowa, and had marijuana in their car when pulled over Oct. 10 for speeding, according to the complaint.
Stephen Walz
Stephen M. Walz, 47, La Crosse, was charged Oct. 15 with possession of narcotic drugs and possession of methamphetamine. Walz had 2.5 grams of meth and 1.6 grams of heroin Sept. 6 when he was arrested on an out-of-county warrant, according to the complaint.
Breanna Dvorak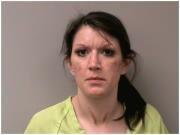 Chenoa Danick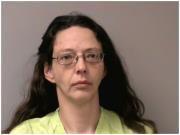 Yahyaa Kelly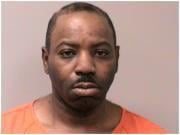 Angela Sale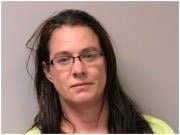 Kelly Knudtson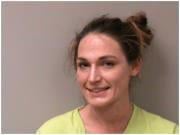 Anthony Clay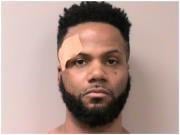 Joseph Daube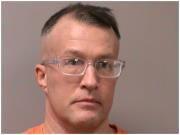 Jerry Balfany
Elijah Rudie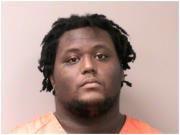 Phillip Hughes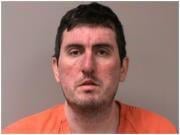 Donald Greeno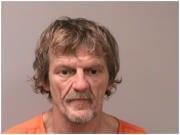 Martin Curlee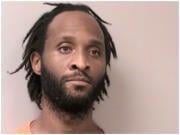 Tyrone Schara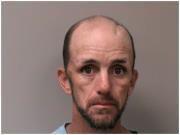 Justin Blum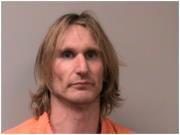 Edward Foster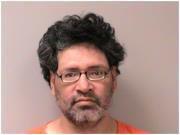 Star Yang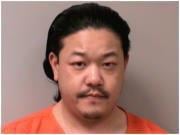 Rebekka J. Ames
Rebekka J. Ames, 30, Holmen, was charged Oct. 8 with driving a vehicle without the owner's consent. Ames took a man's keys Sept. 6 and drove his car without permission, according to the complaint.
Dillon Heiller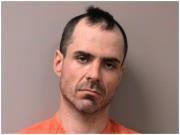 Taylor Ludwig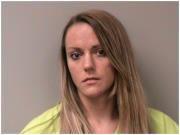 Randy J. Russell Jr.
Randy J. Russell Jr., 46, La Crosse, was charged Oct. 8 with concealing a stolen firearm and misdemeanor bail jumping. Russell gave a woman a gun stolen from a La Crosse garage in April and violated a previous bond by committing new crimes, according to the complaint.
Tristen Landers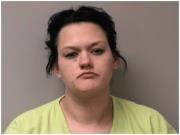 Marci Johnson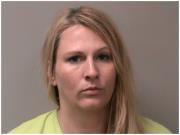 Demetrius Partee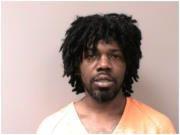 Devon Yang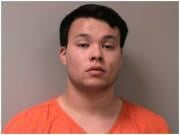 Chue Yee Xiong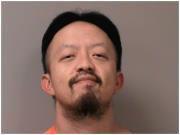 Debra White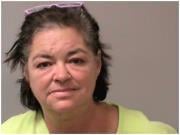 Bridget Schlicht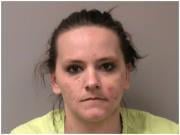 Alexis Pickett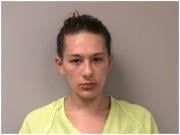 Donald Lee Jr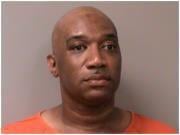 Andre Robinson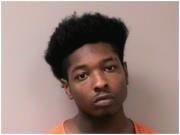 Jamie Kaiser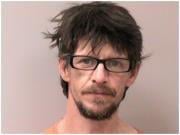 Michaell Schilling
Michaell M. Schilling, 36, La Crosse, was charged Oct. 3 with possession of methamphetamine and possession of drug paraphernalia. Schilling had meth and a glass pipe Aug. 14, according to the complaint.
Breanna Dvorak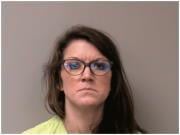 Susan Glenna
Susan D. Glenna, 48, La Crosse, was charged Oct. 3 with felony bail jumping. Glenna violated terms of a previous bond by consuming alcohol Sept. 7, according to the complaint.
Dante Clayton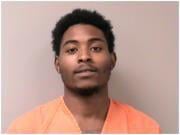 Tyler Muller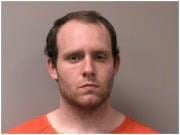 Wyatt Petersen
Wyatt C. Petersen, 47, La Crosse, was charged Oct. 2 with physical abuse of a child, recklessly causing bodily harm. Petersen held an 8-year-old boy down with a broken broom handle and scratched his cheek while the two were wrestling, according to the complaint.
Tyler Peterson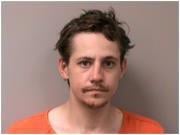 Jesse Kirk
Jesse R. Kirk, 41, La Crosse, was charged Oct. 1 with operating a motor vehicle without owner's consent, two counts of felony bail jumping, possession of narcotic drugs and concealing stolen property. Kirk was found Sept. 25 driving a car stolen from a West Salem woman, according to the report. In the car's trunk, police found stolen tools, and Kirk had heroin in his pocket when he was arrested.
The following people have been charged with a felony in La Crosse County.
The building at 333 Vine St. is a criminal justice hub. The La Crosse County Courthouse and Law Enforcement Center, which opened in 1997 with …
"I think to give him a lesser sentence would unduly depreciate the seriousness of these offenses. ... He's shown the court and the community that he cannot be safely supervised." Melissa Inlow, assistant district attorney