A Sparta High School student was arrested Monday after making violent threats toward the school over social media.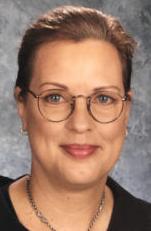 Administrator Amy Van Deuren said the district learned of the threats, which included images of weapons, around 7:20 a.m. District schools were put in a 90-minute classroom hold, she said, and authorities soon found and apprehended the student in question.
Van Deuren did not share any information about the student's identity, or about the specific nature of the threats, but did say the student was arrested at the high school. No shots were fired, and no one was injured.
"We have a great relationship with local law enforcement, and I'm glad we worked together and resolved this incident efficiently," said Van Deuren, who indicated that the school day would proceed as usual. "It went as peaceably as you could expect it to go, and we appreciate the patience and cooperation of our students and staff."
This is the second violent threat involving the school district in the past six months.
On May 25, the district postponed its high school graduation ceremony after an Iowa man said he planned on "killing his estranged family members at the Sparta High School graduation ceremony and getting into a suicide-by-cop situation," according to police.
The man, Benjamin Sidie, pleaded guilty to making terrorist threats and was sentenced to 18 months in prison.