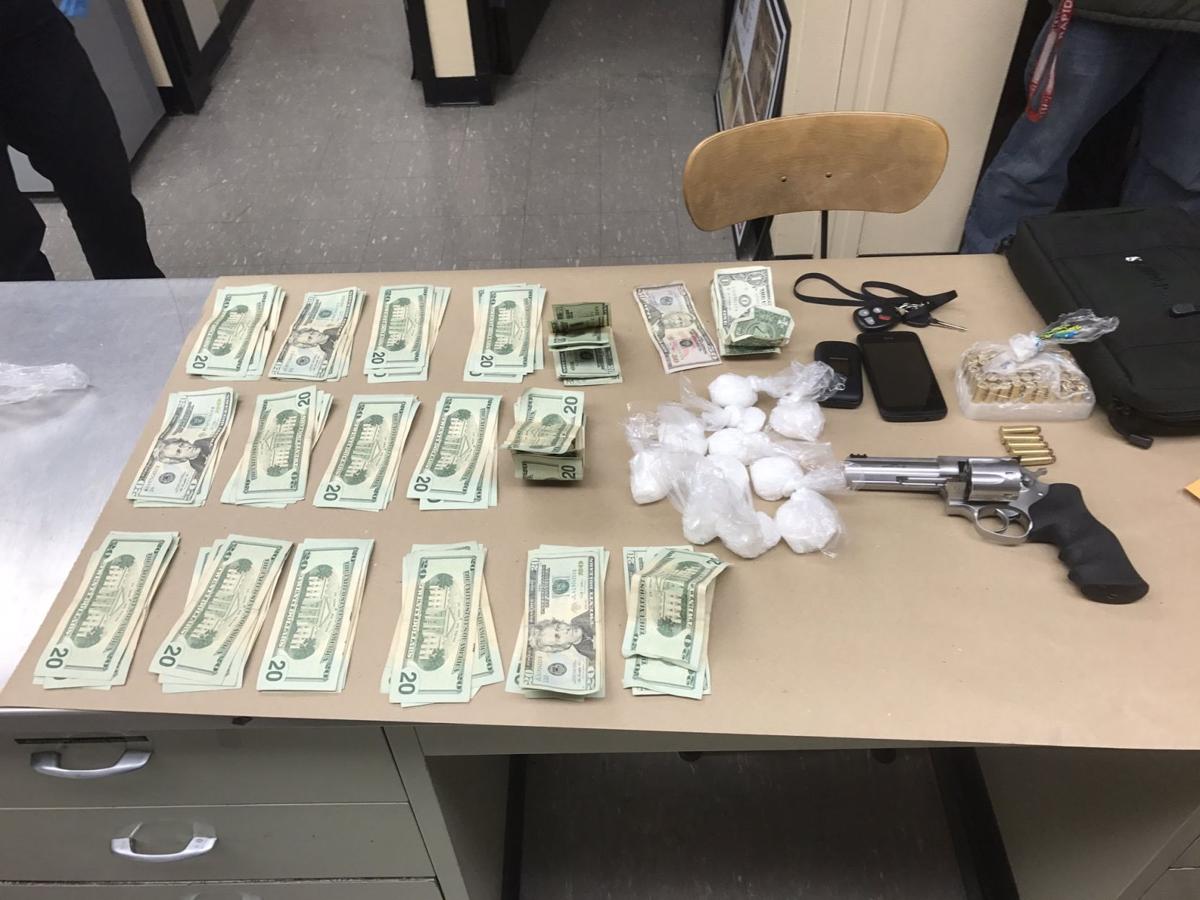 Methamphetamine use in Wisconsin is rising at an alarming rate and there are no indications it will plateau, a new report found.
Between 2011 and 2015, while law enforcement, treatment providers and others focused on fighting the heroin epidemic, meth use statewide grew up to 300 percent, according to data and input from 95 agencies, including 15 in La Crosse and surrounding counties.
The FBI Milwaukee Field Division, Wisconsin Statewide Intelligence Center and Southeast Wisconsin Threat Analysis Center recently released the first statewide study examining the scope of meth use in Wisconsin.
Among the findings: Use will grow during the next decade as Mexican drug cartels capitalize on demand by continuing to produce high volumes of cheap, potent meth. Violent and property crime will increase as desperate addicts steal to support a habit that could cost them hundreds of dollars a day.
Use is increasing in La Crosse and its surrounding counties, judging by the rising number of people jailed for possessing and delivering meth, said Tom Johnson, head of a regional drug task force that includes 17 law enforcement agencies.
"Heroin ebbs and flows," he said. "But meth continues to climb and never breaks."
Mexico to La Crosse
Laws enacted to restrict the sale of pseudoephedrine used to manufactured meth reduced the amount of homemade meth, although producers target pharmacies still using paper purchase logs, the report found.
Today, Mexican drug cartels manufacture about 90 percent of the meth consumed in the U.S., according to the United States Drug Enforcement Administration. Super labs can produce 10 pounds of meth in a single batch; home labs produce about three grams of subpar meth from one pack of cold medicine.
"This has reduced the need for meth labs in Wisconsin, as it is easier to purchase high-purity, high-potency meth than it is to make it," the report found.
It comes into Wisconsin via the Twin Cities, primarily carried by gang members, although Rochester, Minn., is emerging as a new distribution point, Johnson said.
"Meth traffickers use Wisconsin's highway system to transport meth to secondary supply cities, such as Eau Claire, La Crosse, Wausau, Green Bay, Sheboygan and the Fox Valley area," according to the report.
Cases
Statewide, meth possession charges rose 286 percent from 2010 to 2014, while meth delivery charges increased 167 percent, according to the report.
In La Crosse, the number of adults arrested for possessing, delivering or intending to deliver meth leaped from 12 in 2010 to 185 last year, according to data from the La Crosse Police Department. Heroin arrests increased from four to 53 during the same period.
La Crosse County prosecutors in 2014 and 2016 filed about twice as many meth cases as heroin cases. In 2015, prosecutors charged 268 meth cases compared with 83 heroin cases, according to statistics from the district attorney's office.
Heroin and meth each caused or contributed to the deaths of two people last year in La Crosse County, while another four people died after using a combination of the drugs, according to the medical examiner's office.
Jackson and Trempealeau counties were among the top 10 counties that witnessed the largest increase of meth cases, according to data collected from law enforcement.
Meth arrests accounted for about 40 percent of all drug arrests in the first half of 2016 in Trempealeau County, Sheriff Richard Anderson said.
"We have a huge problem," he said. "The amount of meth in the county was so alarming that we didn't have enough personnel to handle it."
The county last year created new positions in the sheriff's and human services department to work with drug addicts and affected families, Anderson said.
The sheriff, district attorney and drug investigators reach out to community groups to address how the public can help police fight meth use. Federal law enforcement must sever supply lines, said Anderson, who advocates punishment for dealers and treatment for users.
"In rural areas, we need resources for those who want help," he said.
'We have to focus on prevention and treatment'
Combating methamphetamine use is a complex issue with no single solution, but experts raise the same suggestions they do for fighting every drug problem: enforcement, prevention and treatment.
"The report was not intended to present solutions," said FBI intelligence analyst John Kumm, who wrote the report. "Now it's up to elected officials and each community to see what they're going to do with the information."
La Crosse County formed a task force in 2013 to address the heroin epidemic after a surge in opiate deaths but later broadened its mission to include combating meth, said Dr. Chris Eberlein, co-chair of the Heroin and Illicit Drug Task Force and an emergency room physician at Gundersen Health System.
"As a task force, we have to focus on prevention and treatment goals," he said.
Those include expanding prevention education and creating new inpatient treatment centers to serve a growing number of users, although funding is an obstacle, Eberlein said. He also advocates for more research into the science of addiction.
"We could research our way of it," Eberlein said. "Our understanding of addiction is small compared to other medicine areas."
Medication can help counteract withdrawal symptoms and curb cravings for heroin addicts, while meth users undergo more traditional treatment methods, said Amber Sherman, supervisor of the addictions department at Mayo Clinic Health System.
The facility is treating a rising number of meth addicts, some seeking treatment voluntarily and others by court order.
"Or they're using both drugs," Sherman said. "They're using meth to come off heroin or heroin to come off meth."
Many meth addicts need long-term inpatient treatment that isn't covered by insurance or Medicaid, said Cheryl Hancock, executive director of Coulee Council on Addictions, which provides relapse prevention, support groups and social interaction for addicts in a clean environment.
"We as a community need to have a conversation followed by action identifying what we can do to support those struggling with meth addiction," she said. "We know what the gaps are, but yet little progress has been made to fill them. If we are the compassionate community we aspire to be we have to be serious about treating individuals and families struggling with the disease of substance use disorder, just as we do with those with other chronic progressive diseases."
"We as a community need to have a conversation followed by action identifying what we can do to support those struggling with meth addiction. We know what the gaps are, but yet little progress has been made to fill them."

Cheryl Hancock, executive director of Coulee Council on Addictions