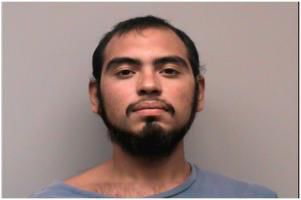 Prosecutors have charged a third man in connection with a La Crosse burglary in which one of the suspects was shot.
Isaiah Brueggen, 20, was charged Wednesday with burglary as a party to the crime for the Aug. 11 break-in at 417 S. Eighth St.
According to court documents, a resident told police he heard someone kicking in his back door just before 7 a.m. and found a man in his kitchen with a bandanna covering his face. He shot the burglar as he ran out the back door and reported seeing him get into a red Ford Escape.
The intruder, identified as Clifton Traywick, showed up at the Mayo Clinic Health System emergency room with a gunshot wound to his chest.
You have free articles remaining.
Traywick, 21, of Stevens Point, Wis., and Duane Strelow, 22, of Campbell, each were charged in August with burglary. Traywick was also charged with felony bail jumping.
According to criminal complaints, Strelow told police he met up with Traywick early that day and that Traywick picked up two other men while Strelow slept in the passenger seat of his Ford Escape. The three men told Strelow they planned to burglarize a house and that he would receive a portion of the profit from the stolen items.
The only item taken was a laptop computer.
Investigators searched the phone of one of Traywick's friends and discovered messages from Brueggen's phone regarding the burglary. Brueggen claimed he was going to shoot up the house and asked if she had a gun.
Police later received an anonymous tip that Brueggen was looking for a place to hide and trying to get a ride to Madison. He was arrested Oct. 16.