Trempealeau County District Attorney Taavi McMahon on Monday ordered his only assistant prosecutor out of the office for two weeks.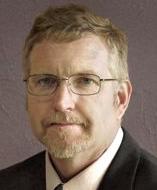 McMahon assigned assistant district attorney John Sacia to the Monroe County District Attorney's office, Trempealeau County Corporation Counsel Rick Niemeier said.
Niemeier did not know why McMahon ordered the assignment and had not spoken to McMahon. McMahon declined to comment to the Tribune, citing a personnel issue.
Sacia had 94 cases on Trempealeau County Circuit Court's calendar on Tuesday alone. So far this year, Sacia is prosecuting 70 percent of the county's 166 felony cases and 61 percent of the misdemeanor cases, according to court records.
"He is needed in Trempealeau County," Niemeier said.
Sacia on Tuesday said he was unable to comment. Sacia will assist on cases under review in Monroe County and fill in on bond hearings, Monroe County District Attorney Kevin Croninger said.
Amid concerns McMahon declined to prosecute a high volume of cases, the Tribune on Nov. 9 asked him to release the number of cases Trempealeau County law enforcement referred to his office for prosecution and the number of cases he declined to prosecute from 2014-17.
McMahon has repeatedly said he will comply with the request under the state's open-record law, but has not released the records.
The newspaper also asked each law enforcement agency in the county to produce the number of cases it referred to McMahon for prosecution in the same period. Three have complied; the rest are pending.
McMahon also told the Tribune he would move to seal a trial transcript sought by the newspaper. In that case, the judge declared a mistrial for a man accused of sexually assaulting a child and chastised McMahon for his lack of preparation.
"... (T)here's been such a flurry of preparation in the last few days, we're off track," Jackson County Circuit Judge Anna Becker said. "This needs to be something that's not a circus but it's an orchestrated demonstration to the jury as to what the facts are they should consider. Not some crazy last-minute throw together what we think might work or might not work and have these arguments about whether we talked about it. This is a situation where counsel should have been well aware of what the issues were going to be. We had those rulings ahead of time for a reason."
The county's Executive and Finance Committee asked for assistance and guidance after McMahon shuttered his office for a funeral and suspended an employee who refused to attend, was "rarely" in the office and could have used county funds to buy a laptop for personal use, according to the letter.
"We believe that he is derelict in his duties," according to the letter. "It is our understanding that law enforcement in Trempealeau County have little confidence in his abilities as DA."
In a response letter to the committee, McMahon wrote that he is prohibited from discussing personnel issues and maintained the computer is used for state business.
The governor's staff encouraged the county committee to discuss the issues with Niemeier, who said the issues are still being addressed.