A Trempealeau County man was charged Tuesday by the Wisconsin Department of Justice in connection with allegations he sexually assaulted the same two children he was accused of assaulting in 2015 and 2016 cases that ended in a mistrial.
James P. Killian Sr., 59, Independence, faces three counts of first-degree sexual assault of a child, repeated sexual assault of the same child and other related charges. He previously was charged with first-degree child sexual with a person under 13, second degree sexual assault of a child and repeated sexual assault of the same child for accusations by the same victims.
Killian is accused of inappropriately touching and raping a child for years from ages 7 to 15, and inappropriately touching another child from age 8 to 10. According to the criminal complaint, Killian assaulted one child in the 1990s and the other in 2012 and 2014.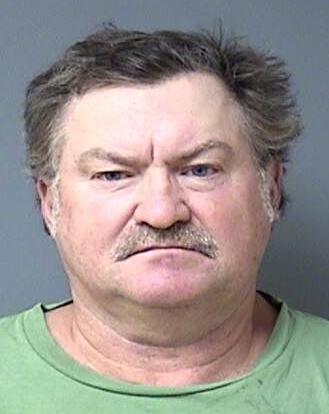 Killian was prosecuted by former Trempealeau County District Attorney Taavi McMahan for related charges in 2015 and 2016 involving the same child victims. A judge declared a mistrial and said in March 2018 McMahon could not retry Killian in those cases after his intentional errors prejudiced the jury.
At trial, the victim in the 2014 assault testified about alleged sexual contact with Killian, testimony that the court had prohibited, after an open-ended question by McMahon.
"It is clear to this court that even if there was initial confusion about the order, by the time the child testified, the prosecutor was clear (and in disagreement) with the court's ruling yet intentionally forged ahead," Jackson County Circuit Court judge Anna Becker wrote in her decision.
Sacia asked the DOJ to review the case. The Division of Criminal Investigations and DOJ "identified chargeable sexual assault crimes disclosed but not covered by or charged in the first prosecution," according to a DOJ release.
Killian was arrested Sept. 27 and booked into the Trempealeau County Jail.
Sign up for our Crime & Courts newsletter
Get the latest in local public safety news with this weekly email.