Growing up, Peter Marina saw his father and other police officers as something like a superhero.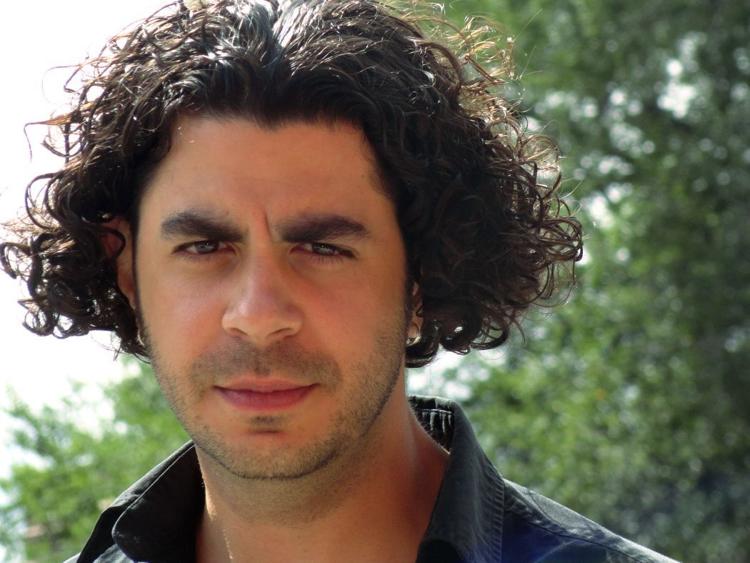 "To me, he was a hero, he was Batman," said Marina, an associate professor of sociology at University of Wisconsin-La Crosse.
However, Marina has been disquieted by the militarization of police, the violence and the deaths of Black men across the U.S. at the hands of law enforcement.
He wanted to find a way to teach officers how to protect themselves as police officers, but also protect the human rights of all human beings.
"Human rights need to be something that are kind of in your heart, in your soul. It needs to come from your empathy," Marina said.
When speaking with his father, retired New Orleans police officer Pedro Marina, he was inspired to create a course that would show officers how to apply human rights in everyday policing.
"Human rights policing is all about, 'How can we preserve the inherent dignity of all human beings in our interactions with them as police officers?'" Marina said.
The pilot program — which runs from Sept. 21 to Oct. 16 — consists of four modules that participants are expected to complete during four weeks. There will be lectures from Marina and his father, who has a bachelor's degree in sociology from the University of New Orleans in addition to a long career in law enforcement as an investigator.
Peter Marina has a bachelor's degree in education and a master's degree in sociology from University of New Orleans, as well as a doctorate in sociology from the New School for Social Research in Manhattan, New York.
"My father gives perspective from his police training and his background and I give perspective from mine as well," Marina said.
The course has a capacity of 30 students and each slot was filled as of earlier this month with officers from around the county, including the Onalaska Police Department.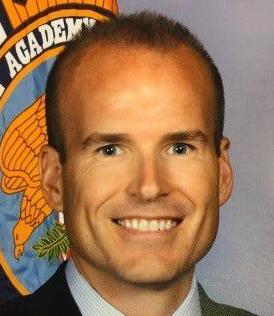 Onalaska Police Chief Charles Ashbeck said he was excited for his officers to get the chance to cover implicit bias and diversity in an in-depth training.
Traditionally, that kind of training involves paying a national speaker nearly $10,000 to speak for an hour or two in shifts while departments balance maintaining police services while making time for training.
"There just really isn't much offered out there," Ashbeck said.
Speakers are hard to find and can take up nearly the entire training budget of smaller agencies.
The online course allows officers to take a deeper dive into the issues surrounding modern policing.
Incorporating a retired officer's perspective gives the course extra credibility, he said. Officers can make that direct connection to how an officer can see and do things differently while they are on the job.
"The majority of officers don't know they might be doing something some way because they're implicitly biased toward a group. They don't realize it, obviously," Ashbeck said.
Learning how others perceive your actions can go a long way toward avoiding bias, he said.
Marina will also touch on the pressure placed on police to reduce crime by a society that does not also address crime's underlying causes.
"Police can't solve the problem of crime. It's a structural problem," Marina said.
"As a society, we put so much burden on police to solve problems they really shouldn't be tasked with solving," he added.
The course involves academic articles, news media reports, videos and songs that complement the lectures given by the Marinas. Participants will be expected to watch and read those items, then participate in a discussion board where Marina and his father will be constantly responding, then summarizing the discussion.
"It is ambitious to do something like this in four weeks, but we have to keep in mind that the work schedule of police can be very demanding," Marina said.
The course will also discuss the history of policing, calls to defund the police and what the role of police should be.
"It shouldn't be called defunding the police, it should be called reallocating resources," Marina said.
In Marina's experience, officers want to fight the problem of crime, which includes looking at the underlying issues that cause crime in a society.
"Crime is not related to poverty. Crime is not related to race. Crime is not necessarily related to class," Marina said. "One step toward developing empathy is to understand the more structural causes of crime."
After the course is over, the first round of participants will be invited to give feedback and look at ways to make the course even better.
If it goes well, UW-L may continue offering it and extend it to other areas of the country.
"If I feel good about it, my father feels good about it and the police feel good about it, then we'll consider doing it," Marina said.
Sign up for our Crime & Courts newsletter
Get the latest in local public safety news with this weekly email.