A Whitehall man will spend two months in jail for crashing into another vehicle twice and punching the driver of the other vehicle during a road rage incident on Interstate 94.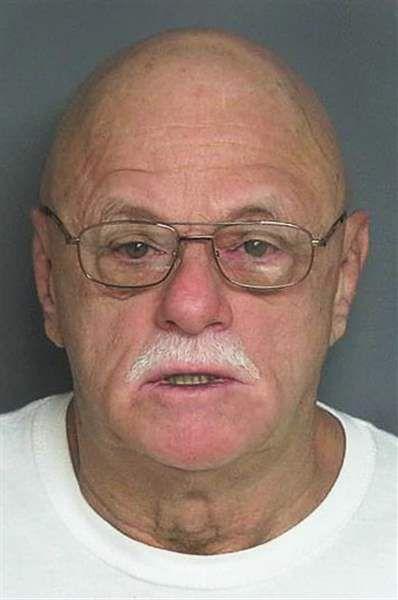 Joseph F. Taylor, 72, was sentenced to three years of probation recently in Eau Claire County Court.
After a two-day trial in January, a jury found Taylor guilty of a felony count of second-degree recklessly endangering safety and misdemeanor counts of battery and disorderly conduct.
Judge Sarah Harless also fined Taylor $1,512.
As conditions of probation, Harless ordered Taylor to undergo any recommended programming or treatment and not drink alcohol or enter taverns.
According to the criminal complaint:
A state trooper responded to a two-vehicle crash at 5:53 p.m. Dec. 1, 2017, on I-94 in the town of Washington.
A man told the trooper that he passed a vehicle and a half-mile later that vehicle hit the right side of his vehicle, which pushed him partially into the median.
After the man then parked his vehicle on the right shoulder, the striking vehicle slammed into the rear of the man's vehicle.
The driver of the striking vehicle was identified as Taylor, and a trail of fluids led from his vehicle to the vehicle he struck twice.
When the man and a witness went to Taylor's vehicle to talk with him, Taylor struck the man in the face with a closed fist. The punch caused swelling, bruising and several small cuts.
Taylor then tried kicking the man and told him he had a gun.
The witness said he was behind the two vehicles when he observed the two collisions. The witness said he also saw Taylor strike the man in the face.
Authorities found knives and a flare gun inside Taylor's vehicle.
Taylor denied hitting the man and said the man drove into the rear of his vehicle.
Authorities noticed there was no damage to the rear of Taylor's vehicle or the front of the man's vehicle.
Authorities noticed a fresh cut on the knuckle of Taylor's right hand.
Taylor eventually admitted he hit the man.
Taylor said he didn't admit that earlier because he thought he might be able to get away with assault.