Waves of unrest rolling from a Midwestern epicenter continue to slam against institutions throughout our country, even as rioting and destruction shifts to the surge of demanded reform crashing on local law enforcement agencies.
It began last week with cries for "defunding" the Minneapolis Police Department. As the week progressed, it came to be defined as attempts to redirect funding and dismantle what is seen as systemic racism within the agency.
Now the swell is crashing down on police agencies throughout the Midwest as a growing public voice demands reform against practices and mindsets many believe led to the asphyxiation of Minneapolis man George Floyd at the hands of police.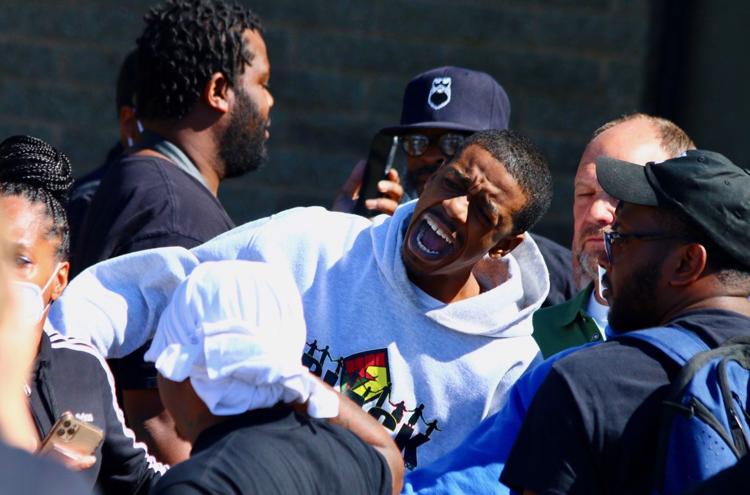 Ideas and demands to solve long-simmering issues regarding racial inequality are varied but seem to take on greater urgency in areas in which street protests have been most vehement.
The mayor of Gary moved swiftly Thursday in creating a commission — made up of civic, business and government leaders as well as community activists — to evaluate his police department's use-of-force practices and policies. The leader of this Lake Michigan shoreline city not far from Chicago's South Side vowed to "weed out" any officer who shouldn't wear a badge.
In Chicago, a support began to grow among aldermen to shift police funding to pay for mental health and social service programs. Floyd's slaying has revived a similar push to one that came in the Second City after the 2014 fatal shooting of 17-year-old African American Laquan McDonald by a white Chicago officer.
In Central Illinois' Macon County, the sheriff and Decatur police chief agreed a shift may be needed away from officers being expected to tackle mental health issues in the line of duty but cautioned against any blanket funding cuts for police.
In Racine, Wisconsin, a newly elected City Council president appeared Thursday with two flags behind him during a virtual meeting of the council — the U.S. flag and a Black Lives Matter flag. At the same meeting, leaders of the city of about 80,000 people located just south of Milwaukee unanimously agreed to spend up to $47,500 out of the police department's budget for listening sessions and to establish the Mayor's Task Force on Police Reform.
Another Northwest Indiana mayor, whose police department launched a probe into an officer for racially inflammatory social media posts, said more funding, not budget cuts, is needed to provide better vetting, training and recruitment of officers.
In Kenosha, Wisconsin, County Executive Jim Kreuser plans to call for the Kenosha County Board to adopt a resolution declaring racism to be a public health crisis later this month.
And in Madison, Wisconsin, where the combined effects of riots, looting and COVID-19 closures are poised to permanently shutter dozens of State Street business, police reform and defunding talks reached a fever pitch, with some officials even suggesting that police officers be pulled from security detail at local schools.
In this special report, the Midwest reporting team for Lee Enterprises takes a detailed look at how the cries for police reform in the wake of Floyd's death are impacting decisions throughout the greater region.
From Northwest Indiana and Southern Illinois to Central and Southeast Wisconsin, demands are growing for waves of reform to change the culture, training and practices of police agencies.
Though not everyone agrees regarding what that reform would look like and what should change or needs to change.
What it all means
Floyd died face down on a Midwestern street as a police officer held a knee to the back of Floyd's neck after the man allegedly passed a counterfeit bill in a nearby convenience store.
Three weeks later, Midwestern public officials and police departments are trying to determine a way forward amid a fever pitch of calls for "defunding" and "dismantling" agencies that also are seen as crucial to keeping the public safe.
The death touched off unrest, including protests and violent rioting, throughout the country.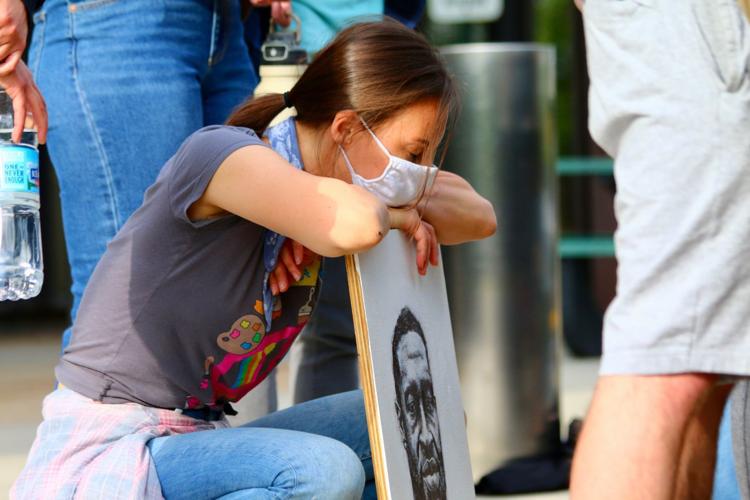 In Madison, Wisconsin, where most of the businesses along its famed State Street are boarded up following three nights of vandalism and looting earlier this month, policymakers already were moving to enact new civilian oversight of police in response to the fatal shooting of a young black man by police in 2015.
The unrest over the Floyd killing only has intensified those efforts, with some calling for defunding the police and shifting some police responsibilities, such as for mental health crises, to other entities more suited to the purpose.
"We have defunded our schools — 90% of our black and brown students are not reading at grade level — and then used police to keep order," said Madison Alderman Tag Evers, 13th District. "We have defunded mental health services and then criminalized the homeless on our streets, who are disproportionately people of color. We have defunded essential social services and then made the police the first line of response to those in need. The police have become the backstop against our failure to meet the needs of those most vulnerable in our midst.
"The system is broken," Evers said. "It's time to try something new."
But that sentiment isn't universal.
"I do not accept the unfounded claims that MPD is fundamentally racist or that they tolerate unacceptable behavior by officers," said Alderman Paul Skidmore, 9th District, the department's most outspoken supporter in the council. "Defunding the police in response to the protests and civil insurrection is a terrible idea. It would be premature and irresponsible to cut public safety without evaluating the need and impact."
Hobart, Indiana, Mayor Brian Snedecor, whose police department is currently investigating an officer for inflammatory social media comments regarding race, said property tax restructuring and the challenges of the COVID-19 pandemic have left his community operating on a "bare bones" budget for police services.
Rather than cutting funding further for police, he would like to see federal or state grants aimed at recruitment and vetting of new officers, training and community programs to encourage police engagement with youths and neighborhoods.
Epicenter of change
Even at the Midwestern epicenter of demands for reform, it remains unclear what "defunding" or "dismantling" will truly look like.
Last Sunday, nine of the Minneapolis City Council's 12 members appeared with activists at a rally in a public park, vowing to end policing as the city currently knows it.
Council member Jeremiah Ellison promised that the council would "dismantle" the department.
The term "defunding" also has been used, first in Minneapolis and then throughout the country, by some to describe needed police reform.
A more complete remaking of the department is likely to unfold in coming months, though the specifics remain unclear.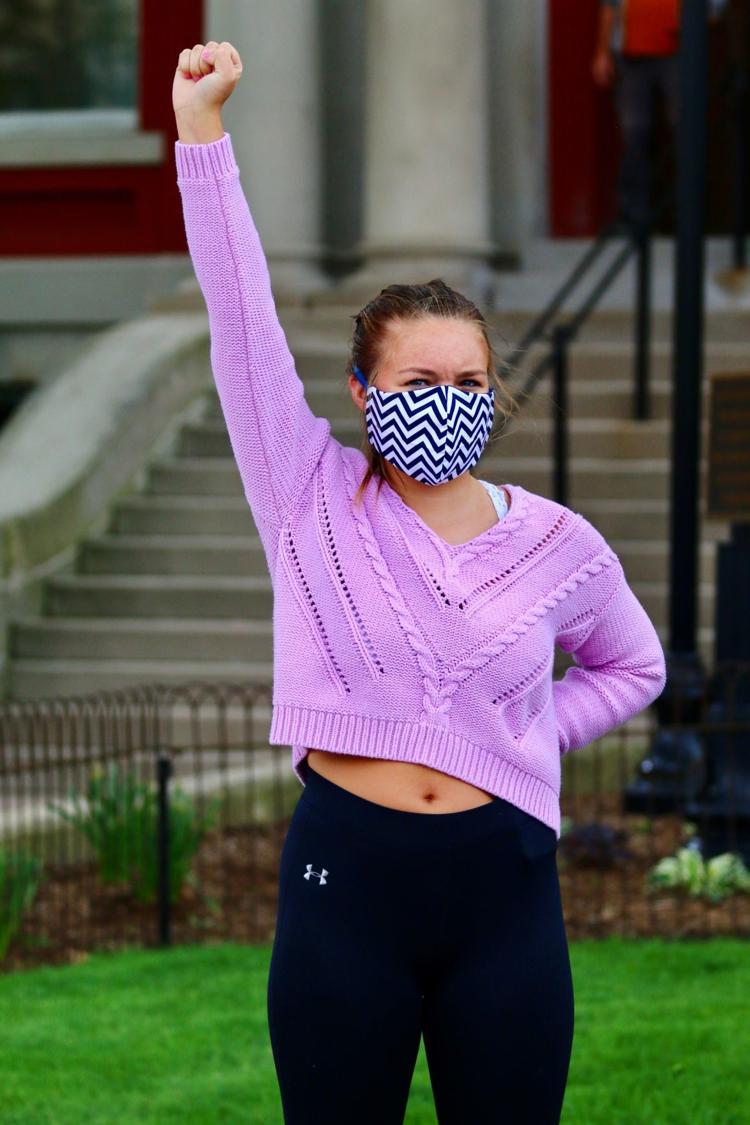 Disbanding an entire department has happened before. In 2012, with crime rampant in Camden, New Jersey, the city disbanded its police department and replaced it with a new force that covered Camden County. Compton, California, took the same step in 2000, shifting its policing to Los Angeles County.
It was a step that then-Attorney General Eric Holder said the Justice Department was considering for Ferguson, Missouri, after the death of Michael Brown. The city eventually reached an agreement short of that but one that required massive reforms overseen by a court-appointed mediator.
The move to defund or abolish the Minneapolis department is far from assured, with a civil rights investigation likely to unfold over the next several months.
But the death of Floyd continues to cascade demanded reforms far beyond Minnesota.
Tearing down a system
In the Southern Illinois city of Carbondale, home to Southern Illinois University, one city councilwoman said calls for police reform must be relentless until something actually changes.
"We must let those in positions of authority have no peace when it comes to racism, violence and injustice," Carbondale City Councilwoman Carolin Harvey said during Tuesday's council meeting. 
Some Chicago aldermen have said they support shifting police funding to pay for mental health and social service programs. A similar push came after the 2014 fatal shooting of 17-year-old African American Laquan McDonald by a white Chicago officer.
"This police system in Chicago and in the country is beyond repair, and so it's absolutely within reason for people to say that we should tear this system down and start over," state Rep. LaShawn Ford, D-Chicago, who previously ran for mayor, said at an event last week.
The "defunding" effort has found a limited response among top officials in the city, where officers have been added in recent years to address surging violent crime.
The police department also is subject to a court-ordered consent decree, which calls for wide-ranging reforms in light of the McDonald case. Police have banned chokeholds, required deescalation techniques be used, and mandated "all alternatives to shooting" are exhausted before shots are fired.
Mayor Lori Lightfoot at a news conference pointed to ongoing efforts to improve community relations while driving down crime stats.
"We absolutely have to have reform and accountability of our police department. But equally imperative and urgent is the absolute necessity of investing in communities," she said.
Meanwhile in Michigan, Democratic Gov. Gretchen Whitmer called for legislation to require training on deescalation techniques and implicit bias. Some agencies already mandate those measures.
Whitmer said the killings of Floyd in Minnesota, Breonna Taylor in Kentucky and Ahmaud Arbery in Georgia "were a result of hundreds of years of inequity and institutional racism against black Americans."
Whitmer also has said she supports examining funding priorities for law enforcement and whether money should be redirected to education, skills training, public transit and health care.
Proceed with caution?
Even as some activists and public officials clamor for immediate and drastic changes to law enforcement funding, procedures and practices, others are calling for a more measured and cautious approach.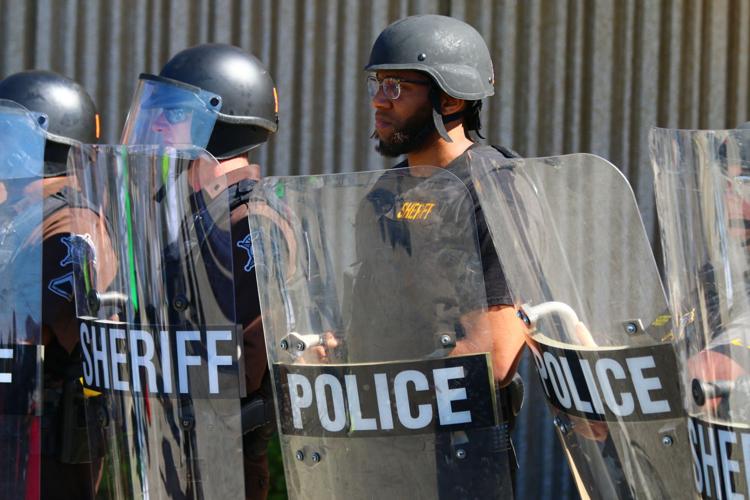 In Macon County, both Sheriff Tony Brown and Decatur Police Chief Jim Getz cautioned against blanket cuts to law enforcement, even if a shift in funding and resources may be necessary.
Getz said funding adjustments could work if the money were redirected to other resources, like mental health professionals, to remove social burdens that now fall on some police agencies.
"But just to dismantle the police department and just blanket say, 'We're going to defund the police' without a good game plan, I think that is irresponsible," Getz said.
Jacob Jenkins, a community organizer who has helped stage several peaceful protests in Decatur, said the correct term to use is not defund but "divest," meaning the multimillion-dollar police budget could be reinvested into communities that are affected by over-policing.
He said cities like Decatur should shift money from military-grade equipment for police to community policing efforts and community-based organizations that work to increase safety.
Jeanelle Norman, president of the NAACP Decatur Branch, said there should be a comprehensive review of police funding to see if other agencies could do some functions better. She stressed that police are needed to safeguard the community, but said there could still be a need to look at how police do their jobs.
But the challenges go far beyond police work, some Midwestern officials agree.
Just across the Minnesota border in Wisconsin, La Crosse County District Attorney Tim Gruenke noted police agencies aren't on an island in struggles with racial issues.
"We're not alone. I think everybody is dealing with that," Gruenke said. "Some cities might be further along than others, but I don't know that anybody who has been able to turn our perceptions when it comes to people of color or any marginalized people. It's not easy.
"It's not just going to be fixed in the back end. You've got to fix the systemic racism that happens in jobs and schools and everybody else in the community, too."
Lee Enterprises Midwest reporters Bob Kasarda and Carley Lanich, The Times of Northwest Indiana; Chris Coates, Lee Enterprises Illinois Editor; Isaac Smith, Southern Illinoisan; Dean Mosiman, Emily Hamer and Chris Hubbuch, Wisconsin State Journal; Jourdan Vian, La Crosse Tribune; Terry Flores, Kenosha News; Dave Fopay, Mattoon-Charleston Journal Gazette/Times-Courier; Sierra Henry, Bloomington Pantagraph; Analisa Trofimuk, Decatur Herald & Review; and the Associated Press all contributed to this report.
Sign up for our Crime & Courts newsletter
Get the latest in local public safety news with this weekly email.