Three people linked to the sale and distribution of methamphetamine in Winona County were charged in Winona County District Court on Tuesday.
According to court documents, at 9 a.m. Monday, the county Sheriff's Department, with the assistance of the Winona Police Department, Houston County Sheriff's Department, and the Southeast Minnesota Narcotics and Gang Task Force simultaneously executed search warrants on three residences in Winona County.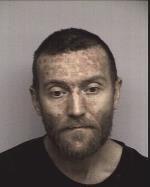 The search warrants led to the arrest of Amanda Erin Bray, 35; Jamie Joe Brown, 41; and James Anthony Reed, 36, on felony drug charges.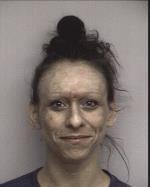 A search of Bray's residence turned up 32.5 grams of methamphetamine and $900 cash. Approximately $200 was documented buy money used by a confidential informant to purchase drugs in late November. The methamphetamine and cash were located in a tote that was within easy reach of children residing at the residence.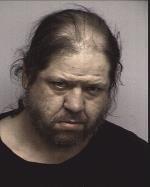 Investigators also discovered a small amount of marijuana and assorted drug paraphernalia in Brown's residence.
According to Winona County Chief Deputy Jeff Mueller, the arrests were the culmination of a three-month-long investigation into the sale of methamphetamine in Winona County.
The investigation involved the controlled purchase of methamphetamine by a confidential informant on two occasions in November.
On Nov. 6, a confidential informant working with the Winona County Sheriff's Department purchased 6.5 grams of methamphetamine from two men identified as Reed and Brown. During a second controlled buy on Nov. 26, a confidential informant purchased 26.5 grams of methamphetamine, this time from Reed and Bray.
All three appeared in Winona County District Court on Tuesday.
Bray faces three felony drug charges, including storing methamphetamine paraphernalia in the presence of a child, first-degree sale and second-degree possession of methamphetamine. She also faces lesser charges for possession of drug paraphernalia. A $20,000 conditional bond and $100,000 unconditional bond have been set for Bray's release. Her next court date is Dec. 13.
Both Reed and Brown were charged with third-degree conspiracy to sell methamphetamine. Brown also faces lesser charges for possession of methamphetamine and drug paraphernalia.
In court Tuesday, Judge Nancy Buytendorp set unconditional bond at $80,000 and conditional bond at $5,000 for Brown's release. Reed is held on a $100,000 unconditional bond. Their next court appearances are Dec. 10.