A 46-year-old woman with no permanent address is being held in the La Crosse County Jail after she allegedly entered a vehicle March 12 and drove it into a fence.
Victoria Jick was charged in La Crosse County Circuit Court with felony counts of operating a vehicle without the owner's consent and bail jumping and a misdemeanor count of criminal damage to property.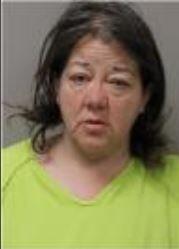 According to the criminal complaint, the incident occurred at a Jackson Street residence in La Crosse. The vehicle's owner told police he was in the basement doing laundry when he heard tires screeching and a loud noise outside his home. He went outside and observed a woman, later identified as Jick, inside the vehicle attempting to get free from a snow bank.
The owner said he approached the vehicle and made contact with Jick, who yelled at him and said she was returning the vehicle to a dealership because she wanted her name off it. The owner said Jick then exited the vehicle and walked toward a nearby Kwik Trip.
The owner told police he had never seen Jick before and didn't give her permission to operate the vehicle. He reported damage to the fence.
Police located Jick a short time later in the Kwik Trip parking lot. Jick reportedly told police the vehicle belonged to her and that the owner had stolen it. The complaint says Jick appeared to be suffering from a mental health-related issue.
Jick is being held in the La Crosse County Jail on a $1,000 cash bond. Judge Ramona Gonzalez ordered a competency hearing and scheduled Jick's next court date is March 22.