A 37-year-old man with no permanent address is being held in the La Crosse County Jail on a $100,000 cash bond after he allegedly sexually assaulted a woman inside an elevator May 16.
Bradley Quimbley was charged in La Crosse County Circuit Court with felony counts of second-degree sexual assault, false imprisonment, two counts of bail jumping, and misdemeanor counts of fourth-degree sexual assault, resisting an officer and two counts of disorderly conduct.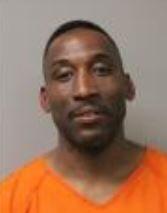 According to the criminal complaint, a woman told police she was delivering meals to Stokke Tower on Sixth Street in La Crosse when Quimbley, who was walking in the opposite direction, suddenly turned around and followed her into an elevator. She said Quimbley made comments about her appearance and told her they "should be boyfriend and girlfriend." She said Quimbley, whom she had never met before, asked for her name and phone number.
The woman said Quimbley then told her the two should have sex in the elevator. She told police she unequivocally told him no. She said Quimbley then grabbed her hand and pushed it toward him and rubbed his body against hers before exiting the elevator. She said the incident made her feel terrified and sick to her stomach.
The complaint says video footage, which doesn't contain audio, confirms the woman's version of events.
The following day, police received a report that Quimbley had returned to Stokke Tower and was kicking the door in the lobby area. Police pursued Quimbley onto Seventh Street, where they say he ran into the middle of traffic and attempted to get inside a moving vehicle. A foot chase continued past Cass Street, where Quimbley was incapacitated by a Taser. He was handcuffed and was medically cleared at a local hospital before he was transported to jail.
Quimbley's next court date is a May 30 preliminary hearing.