Dairyland Power Cooperative has announced plans to build a $700 million natural gas electric plant in partnership with Minnesota Power, furthering the La Crosse-based utility's move away from coal power.
The plant, to be located in Superior, Wis., will provide rapidly deployable generation to complement the nearly 200 megawatts of solar and wind resources Dairyland will have added to its portfolio since 2016.
CEO Barb Nick emphasized Dairyland's commitment to renewable energy in her address at the cooperative's annual member meeting Wednesday in La Crosse, noting natural gas generation will enable the addition of more intermittent generation like wind and solar.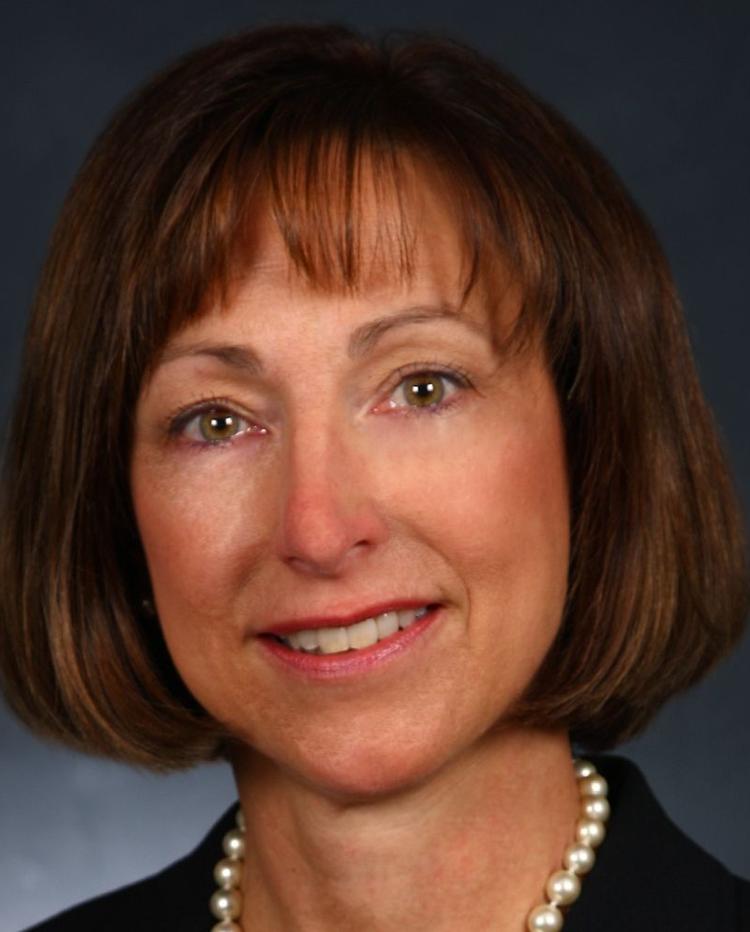 The move comes in spite of recent moves by the Trump administration to roll back major pollution regulations in an effort to boost fossil fuels — especially coal.
"We're going to stay the course on our resource diversification plan, regardless of the outcome of regulatory or legislative actions — or even global politics," Nick said. "Because diversification is simply smart, prudent, solid business."
Though coal remains the backbone of Dairyland's generation resources, the company has been aggressively adding renewable resources as it works to reduce coal's share of capacity to 50 percent by 2026.
Dairyland has contracted with private developers to build 15 solar gardens — nine of which are already generating electricity — with a capacity of 21 megawatts, which will account for about a third of Wisconsin's solar capacity. Last year, the company signed an agreement to purchase electricity from an 80-megawatt wind farm in Barron, Iowa, and is building a 98-megawatt wind farm in southwestern Wisconsin expected to come online this year.
While natural gas is a fossil fuel, it produces about 60 percent less carbon dioxide than coal when burned in high-efficiency plants like the proposed Nemadji Trail Energy Center. Unlike traditional coal-fired plants, natural gas units can rapidly adjust output, responding to the needs of a power grid increasingly fed by intermittent sources like wind and solar.
"The potential good is this would enable them to bring on more renewables," said Tyler Huebner, executive director of the renewable energy advocacy group RENEW Wisconsin.
Expected to come online in 2024, Nemadji Trail will have a capacity of 525 to 550 megawatts, more than 40 percent greater than Dairyland's largest existing generator, the coal-fired John P. Madgett station in Alma, Wis.
Under the terms of the agreement announced Wednesday, Dairyland will share half the plant's output and costs with Minnesota Power, a subsidiary of the investor-owned ALLETE.
The plant, which is expected to employ 20 to 25 workers, is subject to approval by Minnesota and Wisconsin regulators as well as the federal Rural Utility Service, which Dairyland hopes will finance its share. Nick said she expects to break ground on in 2018.
Natural gas takeover
Dairyland is not the only utility continuing to move away from coal even as President Donald Trump has scrapped the Clean Power Plan, an effort by the Obama administration to limit greenhouse gas emissions from coal-fired power plants.
Minnesota-based Xcel Energy, the other major supplier of electric power in western Wisconsin, has added about 3,000 megawatts of wind and solar capacity and has announced the early retirement of its coal-fired Sherburne County station, the company's largest generation facility. Plans call for it to be replaced with a natural gas generator.
The CEO of American Electric Power — the nation's largest producer of coal-powered electricity — this weekend reaffirmed that company's shift toward renewable resources and natural gas.
The U.S. Energy Information Administration projects that even without the Clean Power Plan, natural gas will overtake coal as the primary fuel source by 2029.
Much of the shift is driven by cost: modern natural gas plants produce electricity for about $48 to $78 per megawatt hour, according to the financial consulting firm Lazard. New coal generation costs $60 to $143 for the same amount of power. Wind energy is even cheaper, thanks to zero fuel cost and federal tax subsidies.
Nick said she is confident in the EIA's projections that natural gas prices will remain essentially flat through 2050, noting that recent technological advances such as hydraulic fracturing — or fracking — will ensure an abundant supply.
The Superior site is also served by two major natural gas pipelines, which Nick thinks will help with competitive pricing.
"We have the right project, the right site, the right technology," she said. "We have the right timing and the right partners."
---
Note: An earlier version of this story reported the cost of the Nemadji Trail plant as $600 million. The current figure includes financing costs.