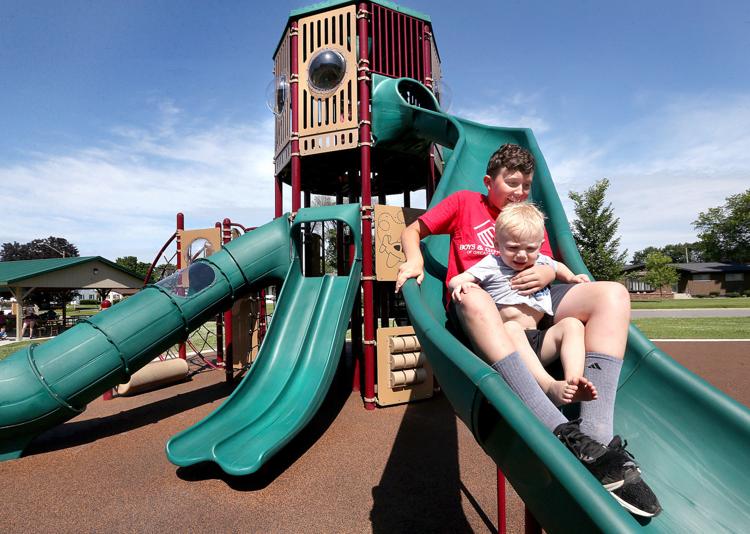 Wednesday was a beautiful day to play for the families trying out the new playground equipment at Springbrook Park, located at Elm Drive and Springbrook Way on La Crosse's South Side.
The park was improved this year after the Springbrook Clayton Neighborhood Association advocated for the project. The neighborhood was one of the 2019 recipients of $375,000 set aside in the city budget for neighborhood revitalization projects by La Crosse Mayor Tim Kabat.
The park is planning a grand reopening event Saturday to celebrate its newest additions, and the weather promises to cooperate for that, too: The National Weather Service predicts a high of 88 degrees and mostly clear skies.
Mother Nature should also be kind to anyone itching to hit the playground a little sooner, though the heat might make the splash pad look extra-attractive.
Highs are expected to be 82 on Thursday and 90 on Friday, with mostly sunny skies and a 30% chance of thunderstorms Friday night.